Disability-Inclusive Workplaces: Xian Horn '05 and Todd Stone '05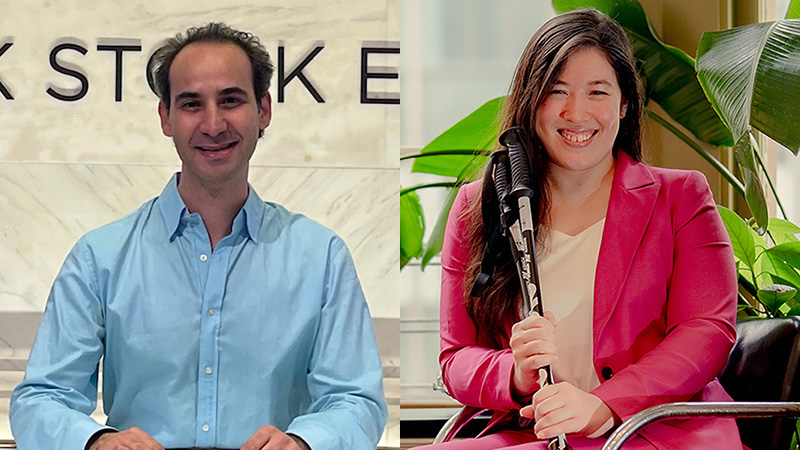 With one in four adults in the United States living with a disability according to the CDC, improving workplace accessibility—in all senses of the phrase—is imperative.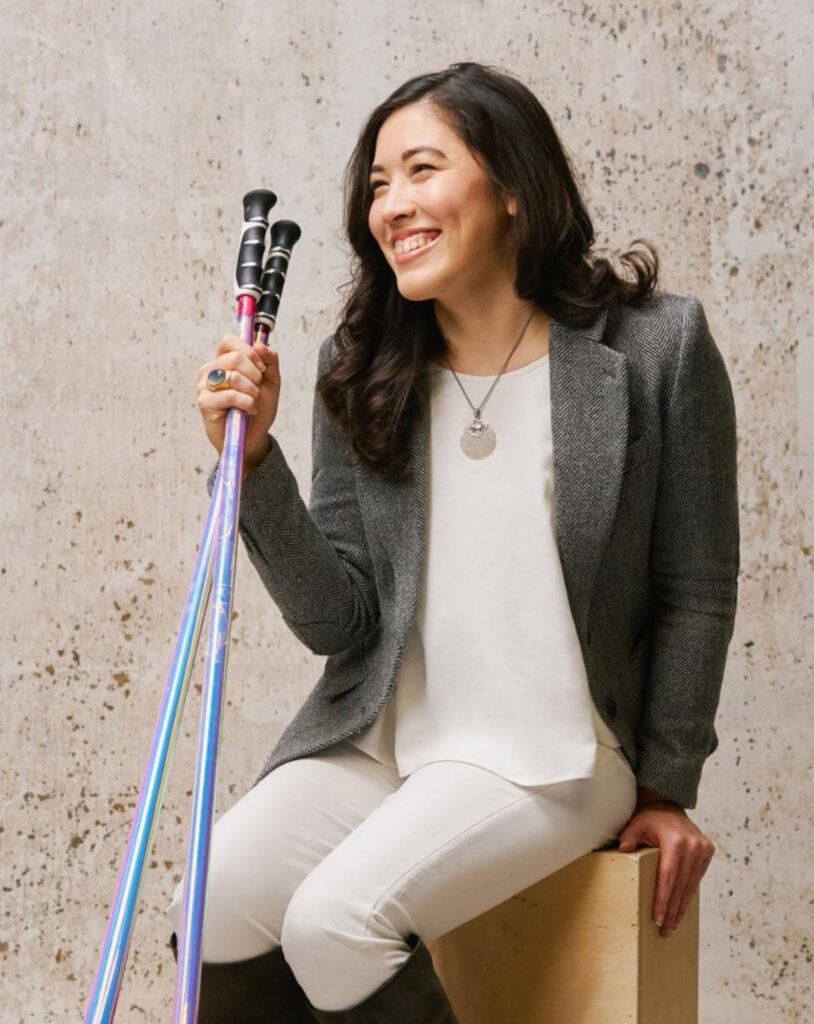 "Collaboration is power," says Xian Horn '05. "When people with disabilities are hired to consult with creators, those designers and developers create better and more powerful products and services," benefiting all. She witnessed this firsthand while serving as an "exemplar" in the 2015 AT&T Connect Ability Challenge, helping developers test and refine innovations intended to improve the lives of individuals with disabilities.
A disability advocate, speaker, Forbes contributor, and writer, Horn is the founder and executive of the nonprofit Give Beauty Wings, offering self-esteem–focused classes at New York University's Initiative for Women with Disabilities. Her advocacy, vocational, and leadership consultancy, Changeblazer, Inc., aids the underserved, particularly those with disabilities.
"I think that among some people there's a presumption that because we have the Americans with Disabilities Act [which prohibits discrimination against people with disabilities in several areas, including employment] we're covered—but that's not the case," said Horn, who traverses the world with two mobility aids in the form of adapted ski poles and considers her cerebral palsy the "blessing of my life."
Self-employment is one and a half times greater among workers with a disability than workers without—evidence, Horn said, that more must be done to empower workers with disabilities.
"Most people with disabilities would rather accommodate themselves—make their own hours, be able to choose how and where they work—than have to advocate for their needs in a traditional workplace," she said. As a society, "we're not really addressing the fact that even if you have legal rights, it doesn't mean that you necessarily feel welcome."
Horn pointed to fashion and transportation as often-overlooked areas impacting inclusive employment, particularly for those with physical disabilities. She has written about these issues for Forbes, including the dearth of workplace-appropriate accessible clothing for adults and reliable public transportation for commuters with disabilities. "If you . . . can't guarantee to a boss that you'll be at work at a set time each day," she said, "how can you hold down a job?"
Todd Stone, Horn's Wes '05 classmate, has lived with epilepsy, an "invisible disability," since age 4, and believes cultural shifts are also critical to disability-inclusive workplaces.
"I used to avoid talking about my epilepsy at work because I was afraid an employer might think I was less capable," said Stone.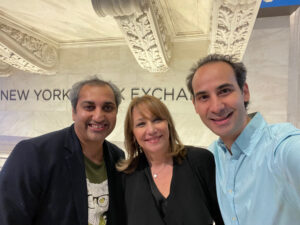 In 2020, he connected with the nonprofit Creative Spirit, whose mission is to "ensure the successful job placement of individuals with [intellectual and developmental disabilities] at the most forward-thinking companies in the world," according to its website. Creative Spirit is strongly advocating for a House bill that would eliminate section 14(c), part of a 1938 law that allows employers to pay workers with disabilities below minimum wage.
Through Creative Spirit, Stone landed an interview with the marketing agency MRM. "Rather than seeing my disability as a liability, they saw it as a different life experience that could add a fresh perspective to the company," said Stone, who is thriving as a copywriter crafting messages to help healthcare brands communicate to different audiences.
His advice for employers seeking to be more welcoming? Just be kind and compassionate.
"One of the greatest things my new boss said to me is, 'How can I accommodate you?'" said Stone, who now serves on the board of Creative Spirit.
If recent years have presented any silver linings for people with disabilities, one is that greater telecommuting has helped more people connect with employers, sans physical offices. The Black Lives Matter movement and the resulting proliferation of diversity, equity, and inclusion–focused initiatives have also helped open the door for those who might previously have been overlooked, Stone said. Both he and Horn foresee a future with more disability-friendly employers, and advocacy movements maintaining upward momentum. Horn is actively working with the Mayor's Office of People with Disabilities of New York City on a new workforce initiative, which is expected to roll out in early 2023.
"It's easy to point out what the problems are," Horn said. "But it is more exciting to look at what the solutions might be."
Top photo: Xian Horn by Amir Hamja