JEFFREY BURNS '80 M.D.: STUDENTS, ALUMNI FORM CREATIVE TEAM FOR OPENPEDIATRICS.ORG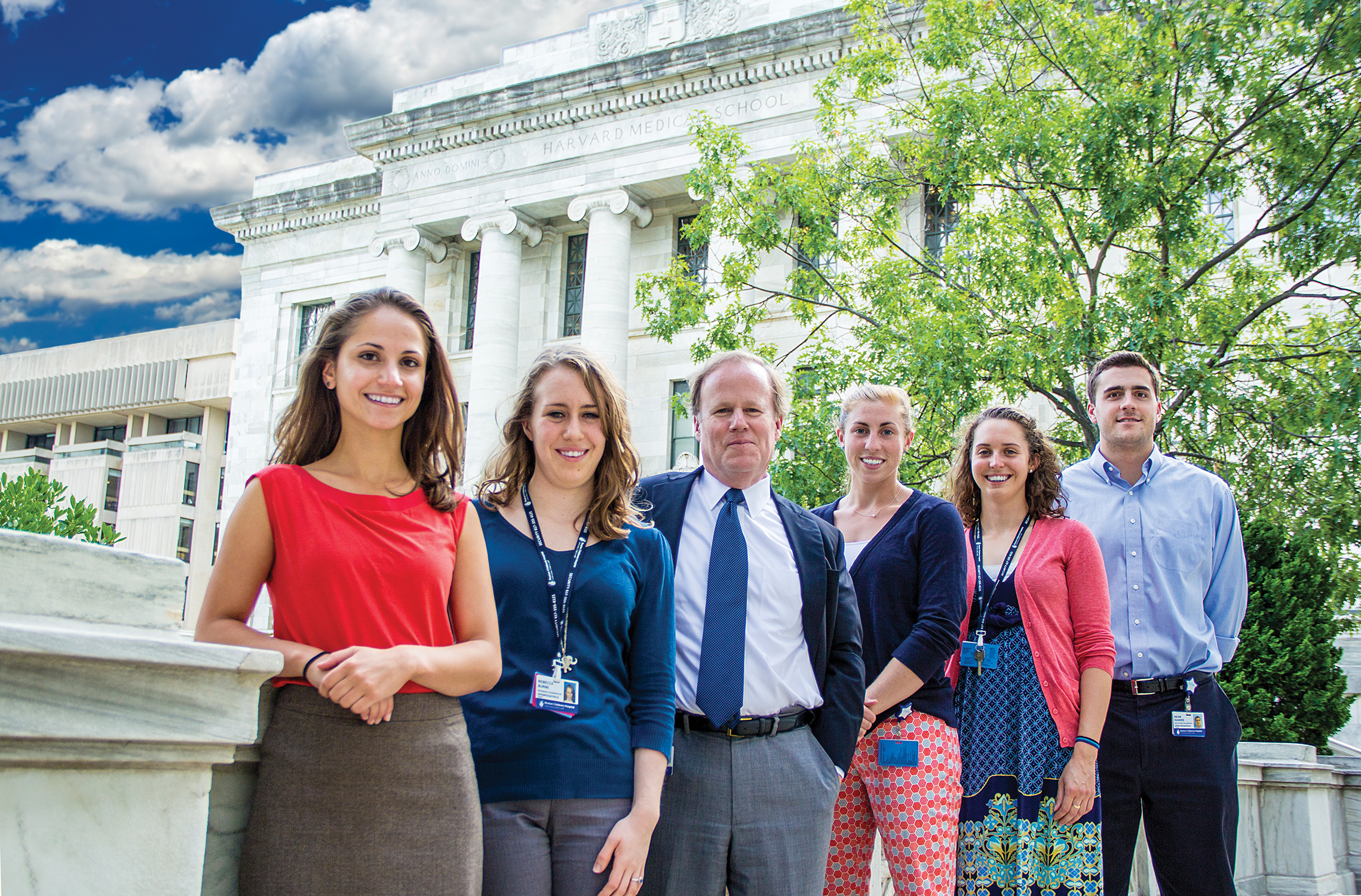 If you want to revolutionize an entire field of study, you need creative thinkers. Such is the thinking behind one doctor's quest to bring medical education to the global sphere. As OPENPediatrics.org Program Director Dr. Jeffrey Burns '80 builds a staff of highly competent and innovative individuals, the pool of Wesleyan graduates has provided ample contenders.
"In my experience, anyone attracted to Wesleyan is inherently a creative thinker," Burns noted. "Something like OPENPediatrics.org had never been attempted before and I wanted to hire individuals for it who were independent and creative. Wesleyan graduates fit this profile."
From Memphis to Moscow, Milan to Montevideo, the online platform utilizes technology to provide not only medical lectures and lessons to the global community, but also discussions at diverse skill levels. Such a wealth of features requires an exceptional team: the staff roster reveals numerous Wesleyan graduates: program coordinator Ariana Samalot '11, communications associate Rebecca Burns '12, and two medical content editors, Laura Getchell '14 and Kevin Hughes '14. According to Dr. Burns, this is no coincidence.
For Getchell, a neuroscience and biology major and pre-med student, and Hughes, a football player and biology major on the pre-med track, their Wesleyan experiences prepared them for the job. Editing the content of medical videos by adding relevant information and ensuring engagement through figures, pictures, and animations, draws upon their knowledge gained from pre-med courses on campus.
While Getchell cemented her interest in OPENPediatrics.org through a summer internship—an opportunity available through the Career Center Cardinal Internships program—prior to her senior year, Hughes came to the organization through Wesleyan connections. University Relations colleagues Paul DiSanto  '81 and Joe Giaimo '11 (also former tight-ends coach) suggested that he reach out to Burns. Hughes did just that, and landed what he describes as a job "perfect for recent graduates interested in pursuing a career in medicine."
Yet this isn't the only way that a Wesleyan experience has contributed to this platform. For Burns, it was his interdisciplinary education that helped him thrive in the workplace.
"My career path to being chief of critical care at Boston Children's Hospital and Harvard Medical School had an atypical start," he noted. "I was one of the few, if not only, to major in the College of Social Studies and be pre-med. I would not change my CSS education for anything: it taught me to think both critically and creatively—to see the connections between different disciplines."
This creativity helped Burns foster this innovative intersection between medicine and technology. When Burns was consulted on the treatment protocol for a young girl in Guatemala, he communicated electronically with doctors in Guatemala City to teach techniques that had worked in a previous, almost identical case in Boston. However, Burns was frustrated by the technological difficulties of poor video quality and data transfers. Then in 2009, he noticed the interactive features on the Masters Golf Tournament website, and something clicked. Through numerous collaborations, including with IBM and the World Federation of Pediatric Intensive and Critical Care societies, Burns created OPENPediatrics.org to share medical knowledge and help fight the lack of adequate pediatric care globally.
"It's designed to exist in the connected and the disconnected space," Burns said in his IBM Customer Tutorial. "…It's designed to do three things. It's designed to provide information on demand so that no matter where you are, at any time, you have a reliable platform to get information to care for a critically ill child. And it's designed to provide a social network so that experts can collaborate. And it's designed to capture those principles that my son is so addicted to: effective, educational techniques that don't rely on passive learning but rely on active learning."
Version 1 of OPENPediatrics.org, officially launched on April 1 after five years of testing, already reaches over 100 countries across six continents. The next step for this ambitious platform is to expand to more people with fewer resources and differing languages.
Coupled with a strong team, such an innovative start holds the promise of a truly revolutionary improvement for global pediatric healthcare.
"No organization has attempted what we are doing with OPENPediatrics.org around the globe, so there is no roadmap on how this should be done," Burns noted. "What we need are individuals who bring initiative, creativity, and resourcefulness: Wesleyan students are a natural fit. The Wesleyan graduates, as with the rest of the OP team, are hearing from clinicians around the world on how OP is changing the care provided to critically ill children in all resource settings. It is a project truly worthy of our best efforts." —LILY Baggott '15