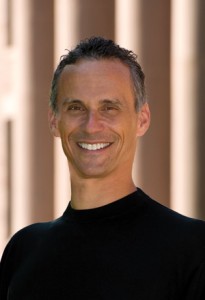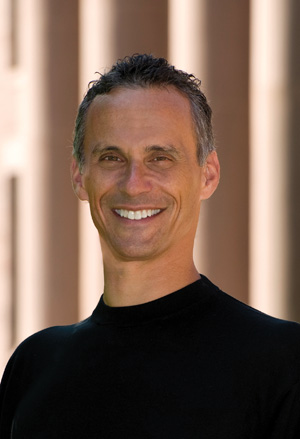 I met Henry Timms, interim chief operating officer of the 92nd Street Y, through Stuart Ellman '88, the president of the Y's Board. My idea was to give a lecture on education to a small group in New York, preferably about my forthcoming book, Beyond the University: Why Liberal Education Matters. Instead, after batting around ideas for an hour or so, we decided that Wesleyan would become a partner with the Y's fantastically successful philanthropy venture, #GivingTuesday, and its extraordinary meeting during UN Week, the Social Good Summit. 
As part of our collaboration, I did give a lecture on liberal education at the Summit, but it was to a large audience, some in person, some through webcast. I also offered to "MOOCify" the Summit, by which I meant Wesleyan would develop a massive, open, online class on what we can do to address some of the major global challenges discussed at the meeting. We agreed to call it How to Change the World. The idea caught on with Henry and his other collaborators (Mashable, United Nations Foundation, Ericsson), and I took it on with the idea that I would get plenty of Wesleyan faculty members to contribute.
The preparation was intense. The Social Good Summit was in September, and that meant we had just a few months to pull together a course of about six weeks on some very complex issues. We started off with the questions, "What is a social good?" and "What is the commons?"  "Are human beings doomed to destroy what we share because of our selfish impulses and individualistic conception of rationality (maximizing one's own self-interest)?" Luckily for me, Donald Moon, who is in his fifth decade teaching the history of political theory at Wesleyan, was willing to have a video recorded conversation with me on the long history of debates around these questions. 
This proved a good model for bringing faculty expertise to bear on all of the topics we try to address in the course: Poverty and Development; Climate Change and Sustainability; Disease and Global Health; Education, Gender and Social Change.  On poverty I interviewed Mike Nelson, who specializes in economic development in Africa and teaches in our government department. On climate change I had a wealth of sources: Gary Yohe in economics, Mary Alice Haddad in government, and Barry Chernoff and Frédérique Apffel-Marglin, from our College of the Environment. 
Jim McGuire, of the government department, was enormously helpful on the subject of disease and global health, as was Jessica Cohen '00, who now teaches in the public health department at Harvard. In regard to education, gender, and social change, I spoke with visitor Joy Anderson '89, from the Allbritton Center for the Study of Public Life, and our heroic alumni Jessica Posner '09 and Kennedy Odede '12, who founded a school for girls in Kibera, Kenya.  
I had the good fortune to meet some great folks at the Social Good Summit, and interviews with Jim Kim (head of the World Bank Group), Lewis Hyde (Harvard and Kenyon), and Jeffrey Sachs (Columbia University) were especially compelling. If we had had more time, I would have kept adding more video- recorded conversations to the class.
The course launched on Martin Luther King Day with more than 50,000 signed up on Coursera from around the world. I told the students in the opening video that I was going to be learning along with them, since I wasn't an expert in any of the areas that we would be covering! This seemed akin to what Victor Butterfield had in mind by having professors model learning through interdisciplinary team teaching in the Colleges. Teaching didn't mean only disseminating information; it meant communicating the excitement, joy, and hard work of broad, open-ended inquiry. 
We have scrambled to put together a class that would introduce students to ideas about issues we face, why we should care about them, and what we can do about them. We've just finished week one, and already there are many thousands participating in the discussion boards, arranging to meet to discuss the readings, and (in some cases) figuring out how they might work together. Speaking of work, in addition to the readings and lectures, students are asked to write four short papers. When they hand one in, they get back three to five papers, all written by fellow students, for their comments.
In the last year, Wesleyan faculty members have interacted with more than 500,000 students online! This is a far cry from the intimate learning environments we nurture on campus, but it is a fascinating way to explore how we might use technology to share more of what we are studying with a very diverse international audience. And I am learning important lessons from my far-flung students, lessons that I will integrate into the teaching I do on campus. 
The world is changing, and through Wesleyan we are exploring ways to shape future changes to make higher education as relevant as possible. As Willbur Fisk said long ago, this is for the good of the individual, for the good of the world. UPFRONT