ANNE PETERS '79 MD: DIABETES SURGE IS HER 'CALL TO ARMS'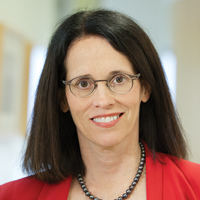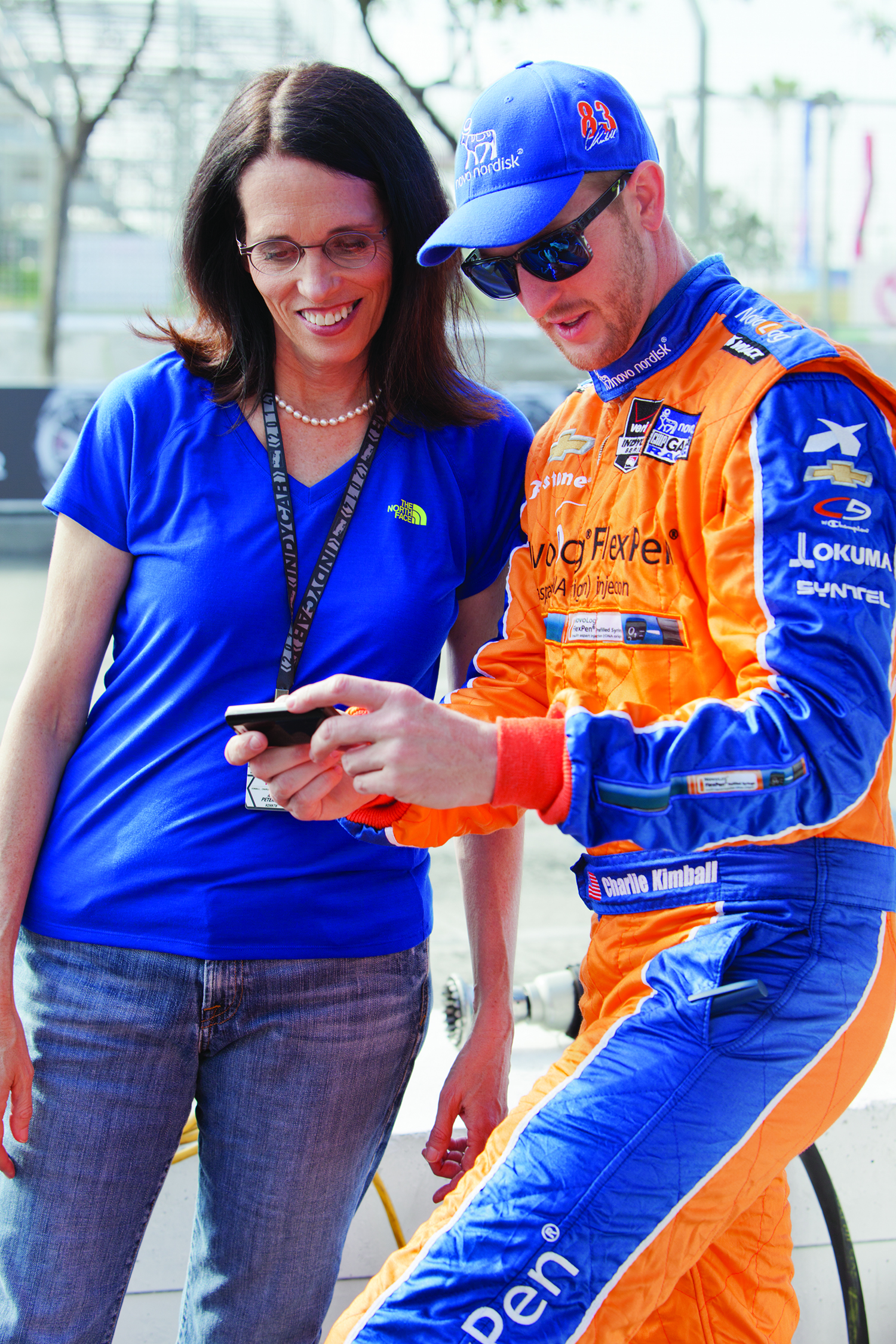 By Andrew Faught
Every Saturday, more than two-dozen produce vendors descend on the East Los Angeles Civic Center to peddle hope.
Their tables are ablaze with summer's bounty: peaches, plums, and berries promise a sweet, yet healthy, snack. Leafy greens, squash and tomatoes round out a cornucopia not easily found in this unincorporated swath of inner city.
In one of the nation's hardest-hit enclaves for diabetes, the East Los Angeles Farmers Market isn't just any farm-to-fork operation. In a region without a supermarket, it's a lifeline. Here, the majority Latino population faces up to triple the risk of developing diabetes over the general U.S. population, according to data.
For internationally known endocrinologist Anne Peters '79, the statistics are a call to arms. Not only did she help found the market in 2006 as a means to help fight the scourge, but in 2000 Peters developed a cost-effective diabetes clinic in the community that serves as a model for other interventions in Los Angeles County.
The disease is best managed—and curbed—by exercise and a healthy diet. That's not an easy proposition in these parts.
"This is what's called a food desert," says Peters, whose clinic at the Edward Roybal Comprehensive Health Center has performed hundreds of nutrition makeovers over the years. "You can get food, but you go to the package store because potato chips are cheap and you can't get healthy alternatives."
A 2007 Journal of Adolescent Health report found that nearly half of all food outlets in East Los Angeles are fast food restaurants, of which 63 percent were in walking distance of a school. Only 18 percent of the markets in the region sold fresh fruits and vegetables of "good quality," and almost none of those retailers were near schools.
It's the lack of healthy options that can be a prelude to something far less palatable.
"I have heard people say that the day they were diagnosed with diabetes was one of the worst days of their lives," Peters says. "The shock is huge."
As diabetes epidemics surge in places such as East Los Angeles and at hot points around the globe—including India, China, and Ethiopia, where an increase in food availability is stressing genes designed to survive famine, not sugar and simple carbohydrates—Peters' expertise is much sought-after and is reflected in national and international treatment protocols.
She is the only physician on both American Diabetes Association (ADA) committees who wrote the position statements for the treatment of Type 1 diabetes (most often occurring in young people and caused by high blood glucose levels brought on by a lack of insulin) as well as Type 2 diabetes (occurring most often in adults and caused by high glucose levels brought on by a lack of insulin and the body's inability to use insulin efficiently). Failure to manage the disease can result in blindness, kidney damage, and cardiovascular disease.
"Each decade gets worse," Peters says. "Twenty years ago, it wasn't nearly the problem it is now. Our environment has changed faster than our genes, which are meant for an agrarian farming existence, for moving our bodies around for eight hours a day. We're not meant for sitting still. We're not meant for having all of our food processed and delivered to us in cellophane."
In the United States, 29.1 million people—or 9.3 percent of the population—had diabetes in 2012, according to the ADA. That's a percentage point higher than in 2010, when 25.8 million people had the disease. The prevalence trails only India and China, where Peters in July consulted with doctors on how best to attack the crisis. In East Los Angeles, up to 27 percent of adults older than 25 suffer from diabetes, Peters says.
It's a battle that Peters has been preparing for since she was a precocious 5-year-old attending New York City's Public School 40. While most kindergartners were practicing penmanship, Peters was onto headier stuff: studying the endocrine system and the wide-ranging role of hormones in the human body. By 16, she had received grant funding to research the role of vitamin D on metabolism. To this day, her scientific inquiries never flag.
Ivy League schools took notice and tried to woo her to their hallowed halls. Peters wanted none of it.
"I loved Wesleyan because it spoke to the independent spirit in me," she says. "I like to be able to solve problems, but I don't necessarily want to be told what to do. I wasn't the greatest student then. But I believed in my mission: that I was born to be a doctor, and that was what I was going to do. Wesleyan encouraged that."
It served her well. University of Chicago Medical School was her next stop, where she was at the top of her class and was elected to Alpha Omega Alpha, the medical honor society. Stanford was next on her path.
Doctoring, at least the Peters way, affords little rest. As it is, there's a national shortage of endocrinologists, of whom few work in clinical settings. Peters' days can stretch to 19 hours, and are filled with media appearances. She's been quoted widely in national newspapers, and she's appeared on Dateline, CNN, and the Discovery Channel. She also films regular video blogs for Medscape, an online resource for doctors and health care professionals.
Peters can also tailor her messages for a less technical crowd. Her 2005 book, Conquering Diabetes: A Cutting-Edge, Comprehensive Program for Prevention and Treatment, is "an excellent first-step resource for diabetics and prediabetics alike," Publishers Weekly wrote.
Peters splits time between East Los Angeles and Beverly Hills, where she maintains a private practice and treats a who's who of athletes and entertainers, including  Charlie Kimball, driver for Novo Nordisk Chip Ganassi Racing in the Verizon IndyCar Series. Her better-heeled patients have even donated money to aid Peters' efforts in East Los Angeles. (Peters is also a professor of medicine and director of the University of Southern California Clinical Diabetes Programs).
"She's been a very caring person to this community," says Brenda Manzanarez, a dietitian and East L.A. resident who works with Peters. "We're lucky to have her."
Adds Robert Ratner, chief scientific and medical officers for ADA: "There are very few people who know more about clinical diabetes than Anne does. That knowledge is critically important, but it's not sufficient. Far and away the most important thing that you want is a doctor who is going to listen to you and talk to you, not talk at you. Anne has knowledge and loves talking with patients and understanding their needs."
Peters' work hasn't gone unheralded. In 2008, ADA named her the outstanding physician-clinician in the country. And, unusual for a doctor so involved in clinical work, the National Institutes of Health has recognized her standing by allotting her $15 million in research funding over the years. Peters also won a grant from the California Nutrition Network to provide healthy cooking classes to East Los Angeles residents.
Despite her stature in the field, "she's certainly not looking for ego gratification out of all of this," Ratner says.
For Peters, there's a deeper pull: "One of my missions is public education. I really am about teaching people and treating them earlier. Working in underserved areas is a particular interest of mine."
With the advent of the Affordable Care Act, more of her patients have insurance and fewer are falling out of treatment. Nonetheless, "we don't ask about your immigration status, and we treat you if you're sick," Peters says.
"I love studying diabetes: it's the interplay of medicine and psychology," she adds. "And I get to take care of you your whole life."
There's no sugar-coating that. —andrew faught
Andrew Faught is a freelance writer in central California. He has written widely on issues and ideas of higher education.