SCHOLAR ATHLETE ALEXIS WALKER '16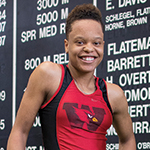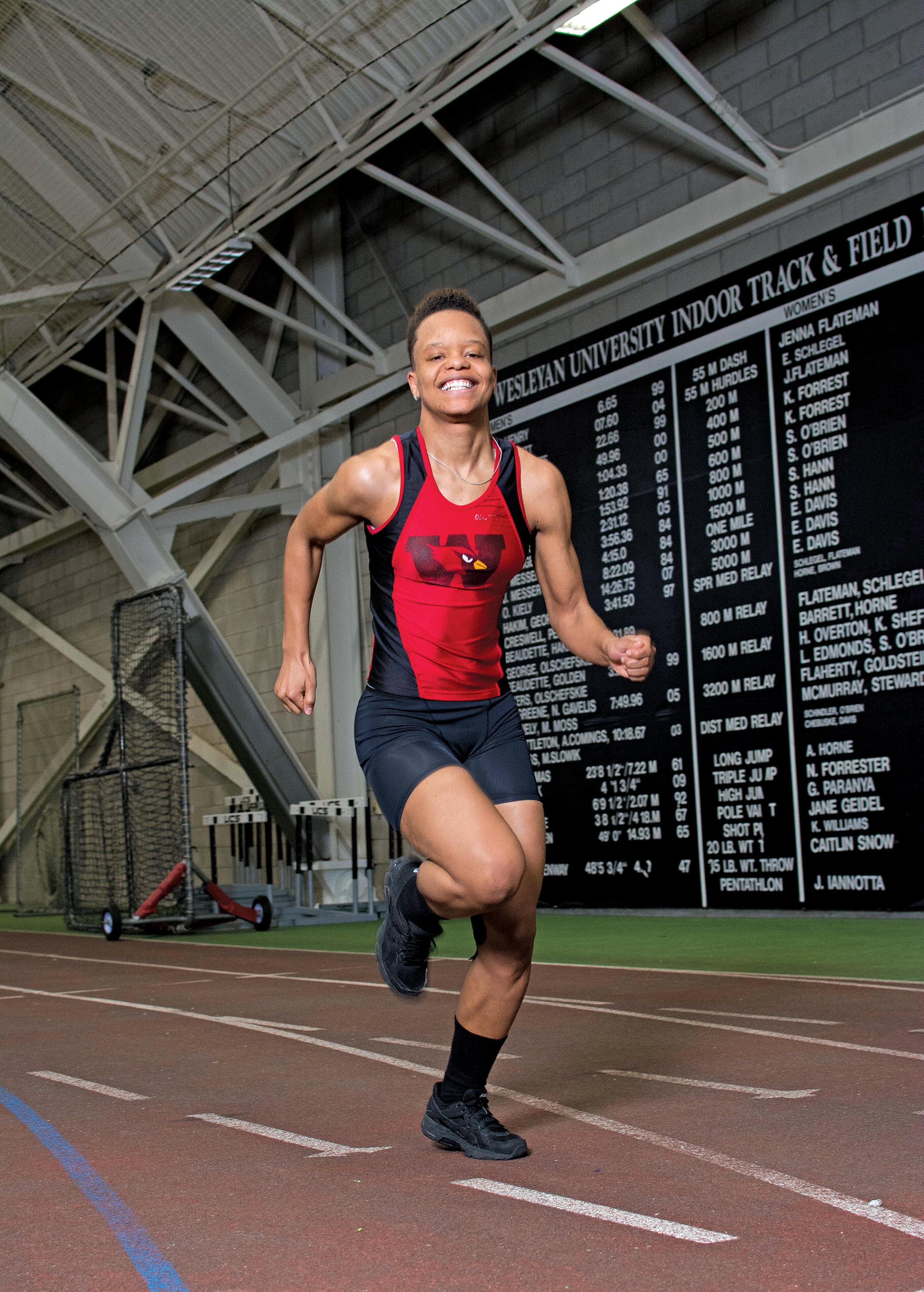 To some, "knowledge is power" may sound clichéd, but Alexis Walker '16 is proof that education fuels opportunity.  She grew up in Oklahoma City, with limited learning choices, but was able to enroll in the Knowledge is Power Program (KIPP).
This rigorous charter-school program taught Walker the skills she needed and raised her expectations for the next level: Phillips Academy in Andover, Mass. Because athletics were a mandated part of the program, Walker began to run indoor and outdoor track, her first experience with organized sports. Four years later, she was choosing between two NESCAC schools: Williams and Wesleyan, destinations she couldn't have imagined reaching four years earlier.
Her mother's question proved key: "If something happened and you weren't able to run, would you still be happy at the school you choose?" Walker chose Wesleyan for "the atmosphere and the people. Everyone is just so open and accepting… and friendly."
Walker has excelled, holding school records in the long jump (18-4 1/2 indoor, 18-5 1/4 outdoor), the 60-meter dash and 4X100m relay outdoors. She attended the NCAA Championships, both indoors and outdoors in 2012–13, and indoors in 2014–15, returning with indoor All-America long jump honors as a freshman.
But the double major in African American studies and psychology would rather talk about how proud she is to be a part of the Wesleyan community. She believes it's important "to break that Wesleyan bubble and get involved  in the issues that are happening around the country. When we had the Black Lives Matter March, it felt good to be a part of a community that cared. The discussions and forums in my African American studies courses that involve white students are happening more frequently and are good."
It all comes down to her mother's words: "Where would Alexis be happiest?" Lucky for Wesleyan, she is not just happy. She's running and jumping, too.