What does it take to replicate the Wes experience of campuswide collaborations?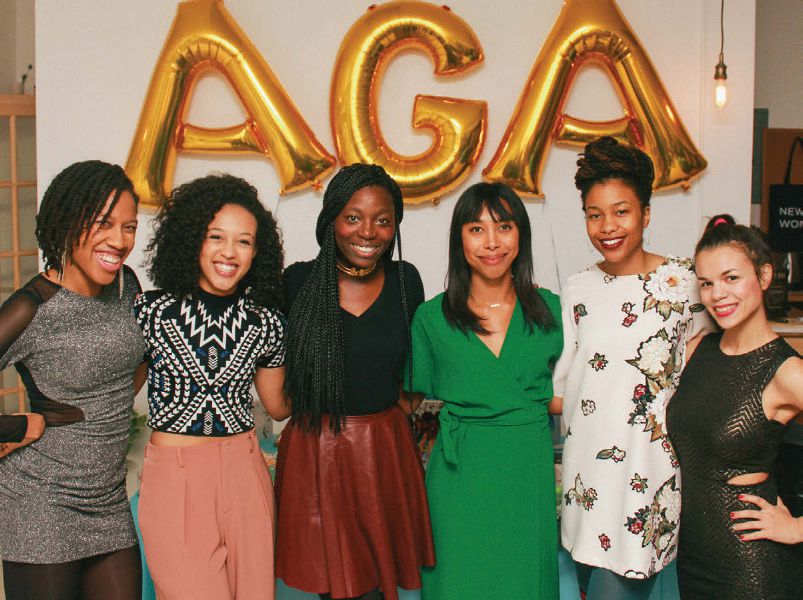 Film and TV producer Sydney Lowe '13 is amassing an army—an Art Girl Army (AGA). Begun in 2014, it was a small group of female friends working in different creative fields and meeting for dinner at Lowe's Brookly apartment, talking through their artistic fears, challenges, and passions. Now it has developed into an online global community of nearly 3,500 artists, including illustrators, comedians, dancers, and more.
In an interview with Artsy, Lowe explains how transitioning to the competitive environment of New York City made her miss being part of the supportive, creative community at Wesleyan: "If you needed photographers, dancers, musicians—you name it for a project— you could find them…. And more often than not, they were excited to collaborate."
Keeping members updated on its website and Facebook page, AGA acts as a community and valuable platform for women, including those who are gender nonconforming, trans and genderqueer. By sharing resources, facilitating dialogue, and hosting in-person events, the collective encourages economic empowerment and promotes collaboration and genuine connection.
AGA was recently honored with the 2017 Phenomenal Woman Award from The National Coalition of 100 Black Women. Lowe is working to grow the collective with AGA's dedicated board of directors—Olivia Harris, Morgan Fletcher, Ebony Hardin, AhDream Smith '12, Cindy Lozito and music consultant Jessica Best '14. -BY KEREN ALSHANETSKY '17
---
QUEER PAST QUEER FUTURE: ALUMNI AUTHORS AT WES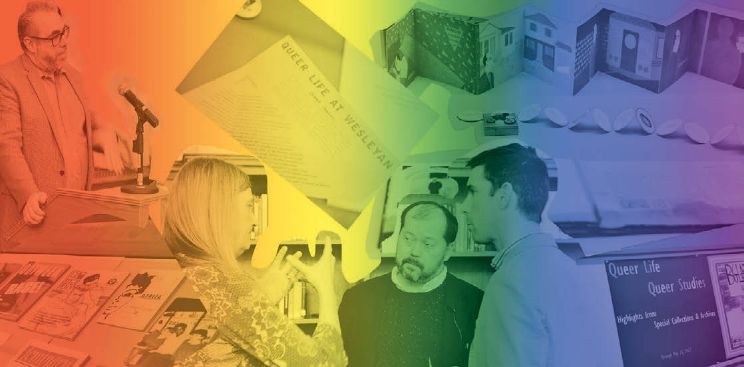 Jennifer Boylan '80 and Alexander Chee '89 read recent work, discussed queer lives and storytelling, and shared their experiences as LGBT writers at Wesleyan in March. Chee, a contributing editor at The New Republic, is an asociate professor of English at Dartmouth College. Boylan, a professor at Barnard College, is contributing opinion writer for The New York Times.
---
HECHT '04 FINDS THE MAGIC IN THE MUSIC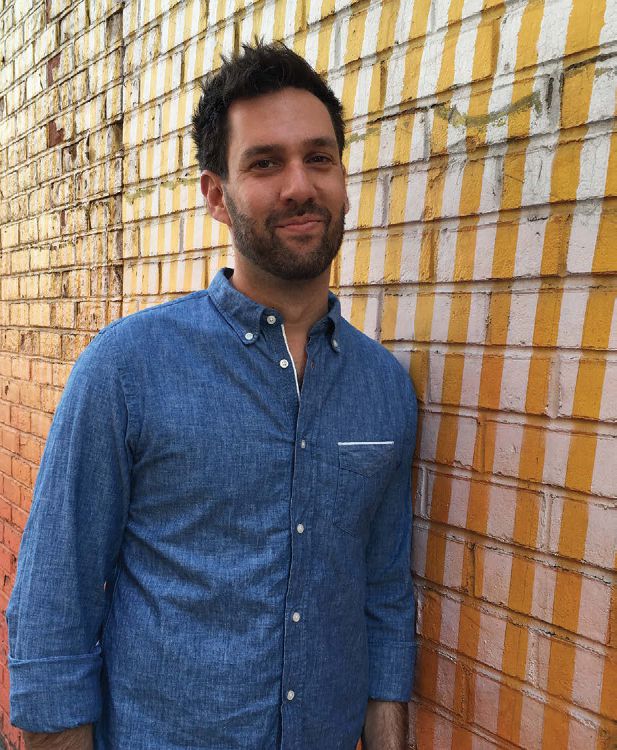 If you keep watching a commercial because you love the song, Jonathan Hecht '04 has worked his magic for the product and the musician.
"Wait, turn that up! What is that song?"
If you've been watching commercials that become more significant the second you hear a song you just have to hear again, chances are Jonathan Hecht '04—founder of Venn Arts—is behind the production.
Collaborating with high-end brands and, most recently, supervising the music for Subaru's phenomenally effective "Love" ad campaign, he is gaining attention: Forbes recently wrote about his work as a music supervisor to Subaru's marketing—and the company's rapid sales growth.
Not only do the commercial clients like his work, so do the independent musicians Hecht seeks out.
"It makes such a big difference to the musicians to get these deals, where their music can be heard," he says.
He presented Odessa's "I Will Be There" as an option for the Subaru Impreza "Flat Tire" commercial—and it launched the artist's career. A Republic Records representative heard her song in the commercial and tracked her down.
Using new, relatively unknown musicians is popular with clients: "Brands like the idea of hanging their hat on something they found," Hecht said, "because it gives them a sense of ownership over the song that they were able to introduce." -BY CATHERINE ABERT '18
---
SYROS INTERNATIONAL FILM FESTIVAL TURNS FOUR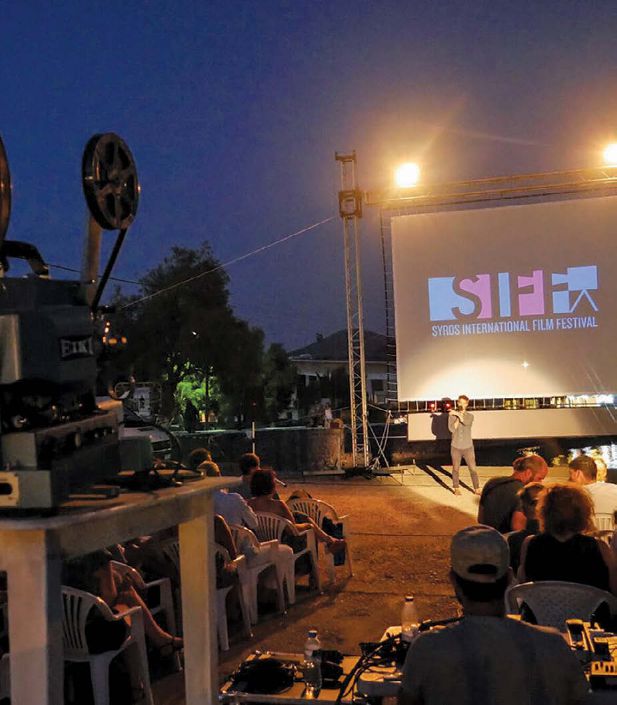 "Why not turn a Greek island into an outdoor film multiplex?" these Wesleyan alumni asked.
How does one convert a shipyard into a cinema? "With a lot of gumption and very little sleep," reports Nathaniel Draper '12, the technical director of the Syros International Film Festival (SIFF).
For five days in July, Draper and his colleagues Cassandra Celestin '13, Aaron Khandros '13, and Jacob Moe will transform the small Greek island of Syros into a multifaceted cinema space.
Projectors hauled over three hours by boat from Athens will be erected on Syros's docks, beaches and quarries to screen a variety of films, from art house to Hollywood.
Initiated in 2013 by Celestin and Khandros, the annual festival began as a DIY project financed out of pocket. Today, their sponsors—the Onassis Foundation, the U.S. Embassy of Athens, and Huffington Post Greece, among others—cover much of the expenses.
This year, the festival roster will explore the comedic and psychotic implications of its thematic idiom, "Cracking Up." As such, it will feature a mix of cinema and expanded cinema that will, according to Draper, break open "the traditional confines of the projection experience."
The international event also transposes arts of different cultures onto the classical landscape. With the help of an expert from nearby Cyprus, participants will learn to perform in an Indonesian Gamelan ensemble— all built from from items gathered on Syros. -BY ANDREW LOGAN '18