MEDICINE AS A MINDFUL PRACTICE: RONALD EPSTEIN '76 MD, BY DAVID GLENN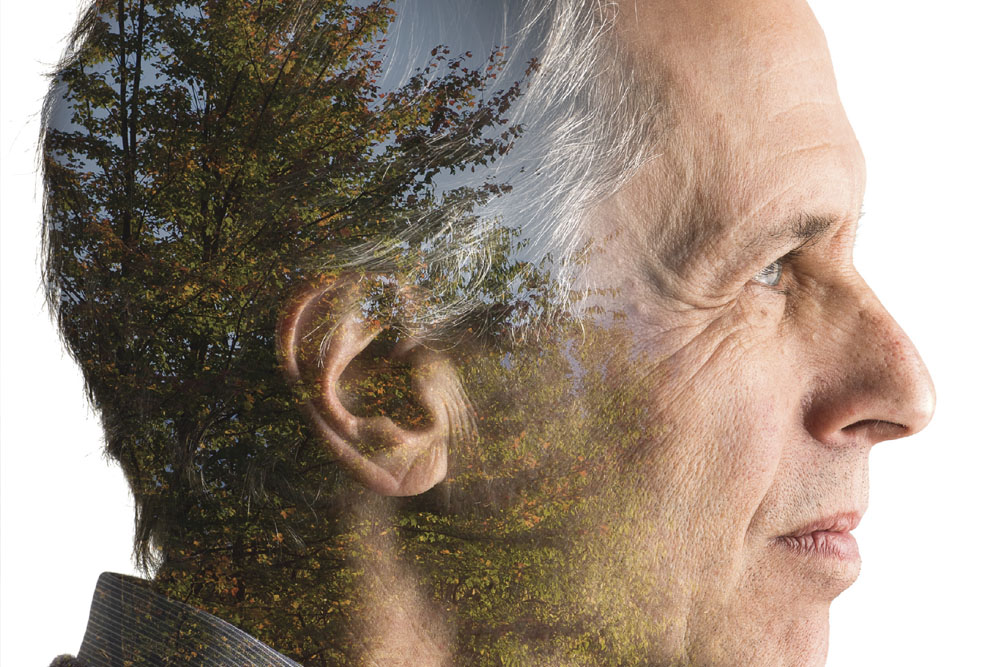 One day in 1978, Ronald M. Epstein '76 lay writhing in pain on a gurney in an empty hallway of an Amsterdam hospital. A few weeks earlier, he'd been seriously ill with dysentery during a visit to northern India. Now he was suffering an aftershock of that illness: While dehydrated in India, he'd developed kidney stones. Nothing life-threatening, but his pain was severe.
As he lay alone with his pain, Epstein thought about the contrasts between the Amsterdam hospital—gleaming, up-to-date, yet emotionally chilly—and the small street clinic in Varanasi, India, where his dysentery had been treated. The Indian clinic had only modest resources, but the doctor there looked Epstein in the eye and took his fear seriously. (When he walked into the clinic, Epstein worried that he might have typhoid or some other potentially lethal infection.)
In Amsterdam, by contrast, Epstein was shuttled from station to station, with people performing tests without explaining what they were testing for. On almost every dimension, the Indian clinic seemed like a more human institution.
The second thing that struck Epstein about the Varanasi clinic was the sheer presence of suffering. "Growing up on Long Island, anything pertaining to illness or death was kept behind closed doors," he recalls. "And here in India, people with missing limbs and terrible skin lesions were gathered on the street, waiting for their turn in the clinic. I had never seen anything like that. I thought, There is some work to be done here."
Epstein's twin experiences in Varanasi and Amsterdam stirred an old ambition: Maybe he should become a doctor. It was something he'd thought about for a few years in elementary school but had long ago put aside. At Wesleyan, he hadn't taken a single premed course. He'd majored in music and had moved to Amsterdam after graduation to study the harpsichord. But maybe it was time to try a different path.
Forty years later, Epstein has become one of the country's most prominent experts on the pathologies and promises of the clinic. He has practiced medicine at the University of Rochester since 1984, and in his time there he has led high-profile studies of two large questions. Why is physician-patient communication often so lousy? And how can physicians put distractions aside and focus effectively on the clinical moment?
Now, for the first time, Epstein has written about these topics for a broad audience. In Attending: Medicine, Mindfulness, and Humanity (Scribner, 2017), Epstein argues that purposeful attention should play three roles in clinical practice. The first role is the obvious one: A doctor with an uncluttered, curious mind is more likely to come to the correct diagnosis. The second role is therapeutic: Patients can tell when their doctors are fully attending to them, and patients want to know that doctors are present with their suffering, no matter how large or small that suffering might be. The final role is self-restorative: Clinicians who are aware of their own emotions and mental states are less likely to fall into despair or into numb habit.
"Applying focused attention is a moral choice, not just a skill," Epstein writes. "We pay attention to what we consider important, and by paying attention to something, we make it important."
Two days each week, Epstein sees patients in a small clinic in Rochester's South Wedge neighborhood. When he arrives early on a winter morning, he spends a few minutes wrestling with various in-boxes, both paper and electronic. A patient has called to say that her anxiety is getting worse. An insurance company has (absurdly) denied coverage for an albuterol inhaler for a patient with a long history of asthma. Dozens of prescriptions are waiting to be refilled.
He puts the in-boxes aside and takes a deep breath. He does not want any of this stuff cluttering his head when he sees his first patient.
Epstein has one commanding drive: He does not want his clinical mind to go on autopilot. He does not want to make lazy assumptions about a patient's moods, habits, or symptoms. When listening to a patient's lung sounds—even if he's performed the same task 400 times that month, even if he's not likely to hear anything interesting—he wants to be fully in the moment, prepared to be surprised.
"You want to be engaged and present," Epstein says. "Even when a patient is in an awful situation, even when you know that things might not turn out the way you want them to and that your influence might be small, you can always be present."
On this February morning, Epstein's clinic patients run the gamut. One is 6 years old; one is 77. A few are prosperous; one is a refugee who has been in the country for less than two years. A few have acute illnesses; a few have debilitating chronic conditions; and a few are just here for checkups.
Epstein greets each patient with warm eyes and an easy smile—but you couldn't call his style casual. He sits upright, and he seems always to be exercising close control over the rate, pitch, and volume of his voice. When a patient finishes speaking, Epstein often waits a few beats before he replies, as if to be absolutely certain he isn't interrupting the patient's train of thought. The effect seems slightly theatrical, but it works. Epstein draws out long histories from two patients who at first seem hard to crack: a 14-year-old boy and a middle-aged non-native-English speaker. The latter man ends the appointment by saying that he feels huge relief now that he's finally found a doctor who understands him.
Epstein is as vulnerable as anyone to the frustrations of modern-day primary care. He hates the imperative to keep appointments short (just 20 minutes per patient). He hates having to enter data into a computer while the patient sits five feet away. He hates that it takes more than 30 clicks to enter a single prescription renewal.
If Epstein, a person who has meditated almost daily since 1971, can fall prey to those everyday clinical frustrations, he can only imagine how they must chew up younger physicians. In fact, he doesn't have to imagine: A decade ago, Epstein and several colleagues began to study ways to prevent physician burnout.
In a widely cited paper published in the Journal of the American Medical Association (JAMA) in 2009, Epstein's team reported that structured training in meditation and other mindfulness practices can significantly reduce doctors' levels of depression, exhaustion, and depersonalization. With his colleague Mick Krasner, Epstein continues to offer such training several times each year.
The challenge, Epstein says, is that brief interventions don't seem to work. To gain real benefit, physicians need dozens of hours of exposure to mindful practices, and they need to sustain the practice for months.
"It's not the most satisfying answer," Epstein says. "But if you're going to try to develop a new habit, 20 hours of intervention is probably the bare minimum."
When Epstein arrived at Wesleyan as a 17-year-old in 1972, he was already preoccupied with attention. During high school on Long Island, he and a friend had taken a course in transcendental meditation. That experience didn't quite stick—he and his friend were annoyed to discover that every student's "secret mantra" turned out to be the same. But then Epstein took lessons from an older friend who had studied at the New York Zen Center. This time the training stuck: Epstein found the practice compelling, and he began to do it daily.
The second discipline at the center of Epstein's adolescent life was the piano. He hoped to become a professional musician, and he chose Wesleyan in part because of its ethnomusicology program. At Wesleyan he studied piano with the late Jon Barlow. Under Barlow's guidance, Epstein switched his allegiance from the piano to the harpsichord, an instrument he still practices.
But the Wesleyan course that left the deepest impact on Epstein was not in his music major. It was a religion course called Emptiness, built around the writing of the Buddhist philosopher Nagarjuna. The course's instructor, Randall Huntsberry, has vivid memories of Epstein. "He was just exuberant. He was always asking what's next," says Huntsberry, who left Wesleyan in 1977 and is now a counselor and consultant based in Colorado. "And to know that he took those principles of mindfulness and brought them to his medical practice—that's very gratifying to me."
Epstein took a semester away from Wesleyan to study at the San Francisco Zen Center, and for a time considered renouncing school and becoming a monk. In the end, though, "I couldn't tolerate the idea of giving up music," he says. "There was no way to practice Zen full-time and to practice music. So I went back to Wesleyan. And that was the right choice for me."
In 1977, a year after he graduated from Wesleyan, Epstein moved to Amsterdam to study with Alan Curtis, a renowned harpsichord teacher. He arrived with high ambition, but quickly hit a wall. "After a few months," he says, "I came to the crushing realization that I just didn't have the facility or the temperament."
Epstein spent the next several months feeling adrift, until his vivid experiences as a patient in India and Amsterdam propelled him toward medicine. He moved back to New York and enrolled in an intensive evening premed program at Columbia University, supporting himself by driving a cab.
Accepted to Harvard for medical school, Epstein then sought out a residency at the University of Rochester Medical Center, which was known for a socially conscious, patient-
centered ethic. He arrived in Rochester in 1984 and has been there ever since.
"Some people at Harvard told me I was crazy to be leaving Boston and going into the hinterland," he says. "They also told me I was crazy to be going into family medicine instead of a specialty. And they were right. I was crazy. But it's worked out well."
In his early years at Rochester, Epstein began to study the black box of patient-physician communication, often focusing on patients with HIV/AIDS. When physicians consent to be part of one of these studies, they're told that a standardized patient—a trained actor who arrives with scripted presentations of symptoms—will visit them some time in the next several months. Almost always, Epstein says, the actors are so skilled that they are undetected.
"Ron has really perfected that methodology," says Kevin Fiscella, a professor of medicine at Rochester who has frequently collaborated on the communication studies. "He knows exactly how to prepare the standardized patients. You can't be sloppy with the details, because doctors will see through that right away. And then he's very good at debriefing everyone after the study is done."
Epstein's most recent studies have involved patients with Stage IV cancer and their oncologists. Using audio recordings of clinic appointments in Rochester and Sacramento, Epstein and his colleagues have studied how patients and doctors approach or avoid conversations about the most painful topics: What is the patient's realistic prognosis? Does the patient want to be treated aggressively as the end of life seems near, even if the treatment causes miserable side effects?
Even when explicitly coached to bring up those topics, both patients and doctors often find ways to dodge them, says Rachel Rodenbach, a 2016 Rochester medical school graduate who worked on the project. "There are so many factors that play into why both parties are reluctant to discuss these things," says Rodenbach, who is now a second-year resident in Pittsburgh. "One of the great things about working with Ron is that he gives everyone on the team the scope to explore that question from different angles."
Epstein says it is vital for novice doctors like Rodenbach to think deeply about these topics during their training. "When you're a resident thrown into the hospital wards and suddenly taking care of very sick people," he says, "that experience changes you irreversibly. And in many ways it's a very good irreversible change. But it can also lead to unexamined and unhealing scars. Doctors sometimes learn to shy away from things that are painful in their own practice and in their own lives, and thereby unnecessarily constrict their ability to heal others."
The best way to avoid that trap, according to Epstein: Quiet your mind and pay attention.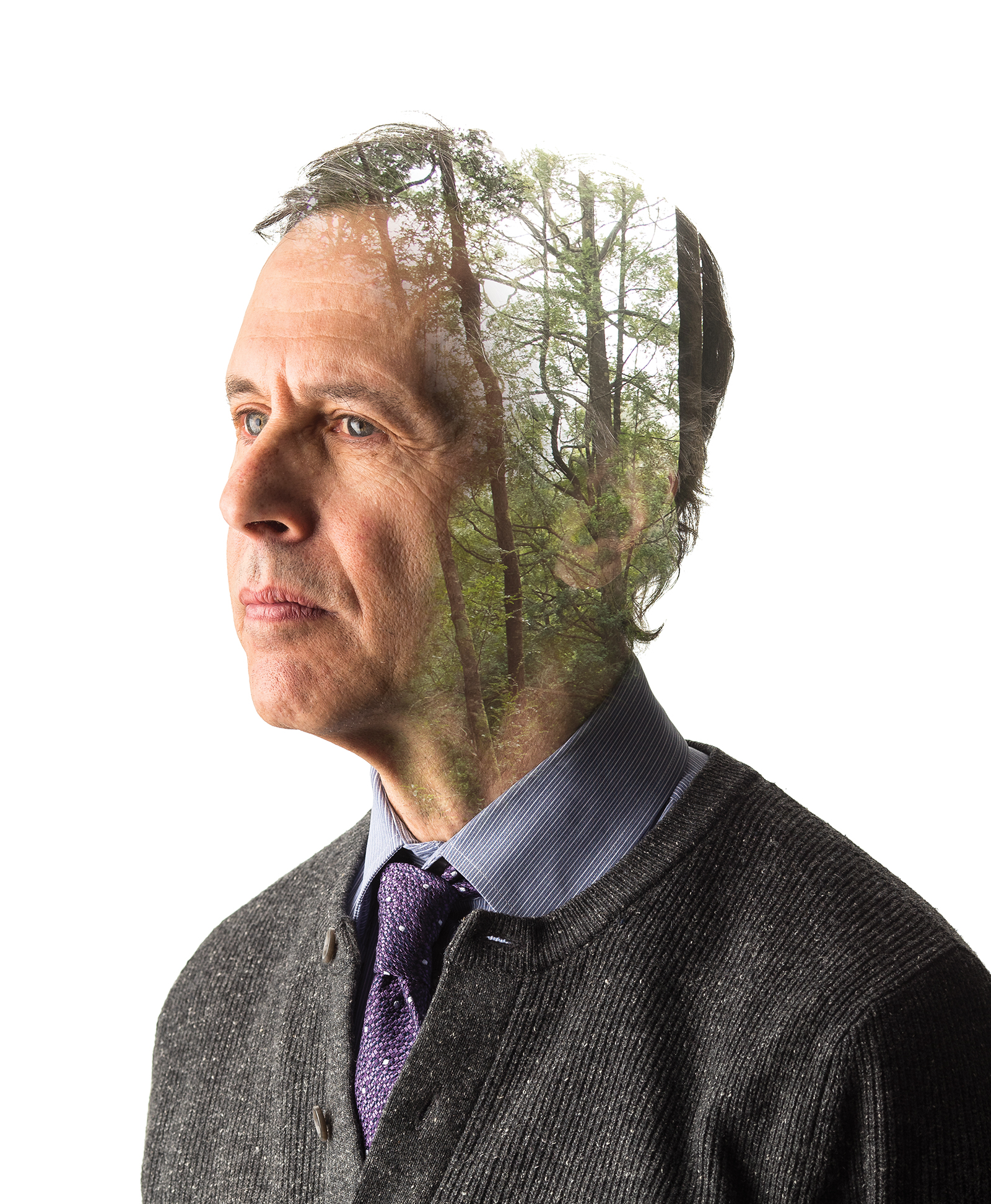 David Glenn is an oncology nurse in Maryland. He has written for The Chronicle of Higher Education, The Nation, and The New York Times Book Review.