THE POLICY ENTREPRENEUR, BY GABRIEL POPKIN '03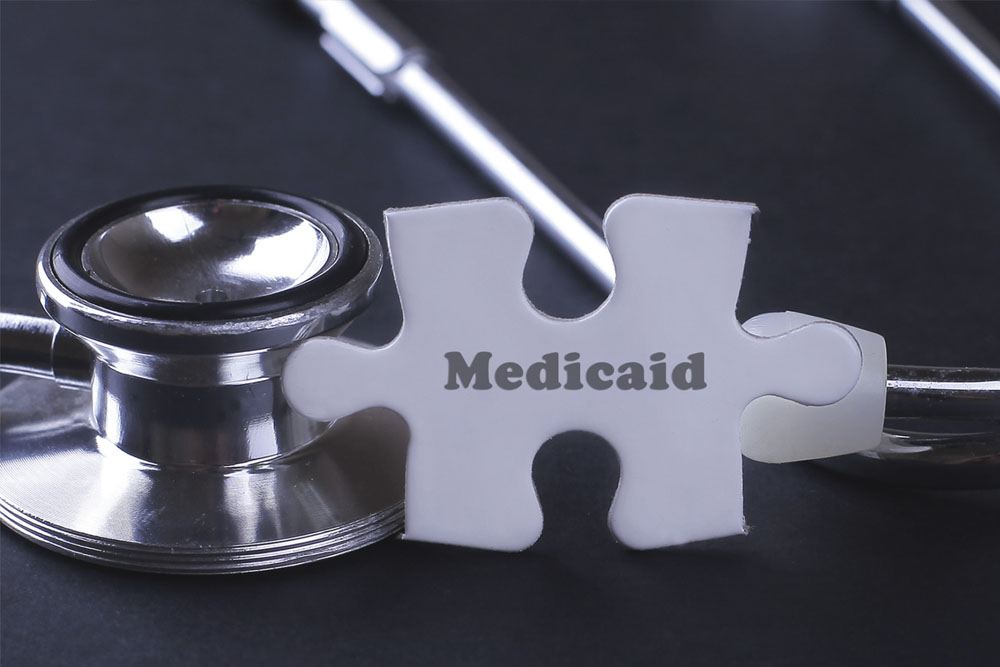 One federal program provides health coverage to a fifth of all Americans and more than a third of all children. It covers nearly half of all births. It consumes more than $500 billion annually, almost as much as the Pentagon. Without it, many more American women and infants would die or get sick during childbirth. Millions of children would not see doctors. Millions of adults would be unable to afford health care.
That program is Medicaid. Oft misunderstood and rarely celebrated, this 53-year-old program is, along with Medicare, the backbone of America's public health system. And though the nearly 70 million people who benefit from Medicaid likely don't know it, many owe their coverage in significant part to one person: Sara Rosenbaum '73, a professor of health law and policy at the George Washington University in Washington, D.C. Over a remarkable four-decade career, Rosenbaum has been at the beating heart of efforts to turn Medicaid into a powerful force in American health. She has authored and advised legislation to cover not only the absolutely destitute, but a major swath of society. And now, in the most hostile political environment many policy experts have faced in recent memory, she's defending her life's work.'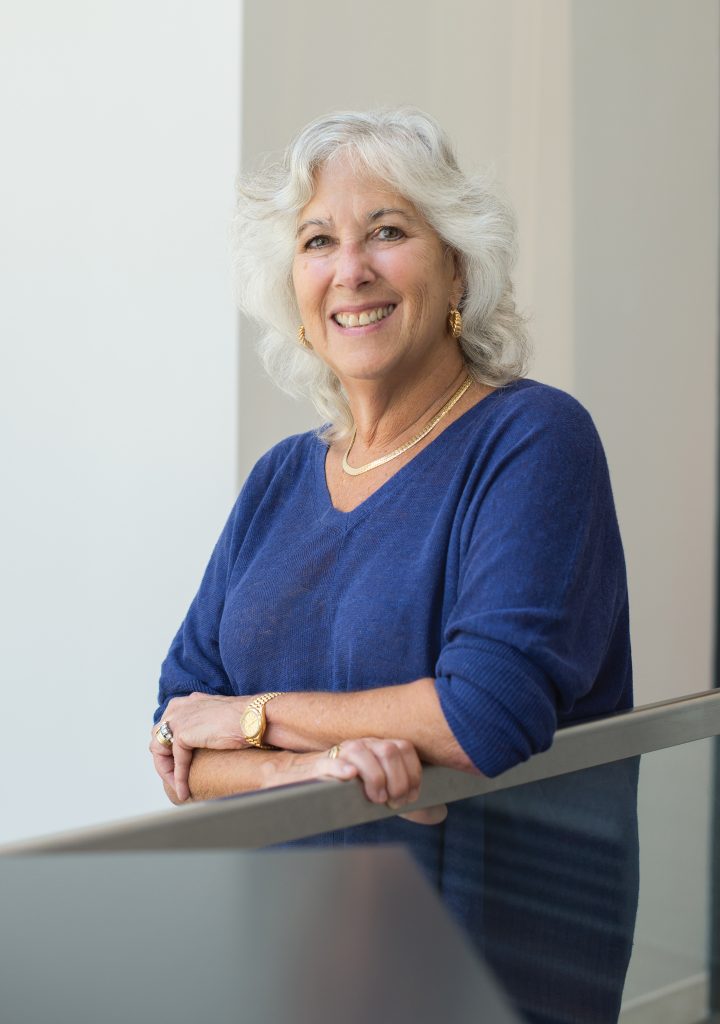 "Sara is one of the most productive people I've ever known. She's nonstop," says Henry Waxman, a former U.S. Representative from California who championed legislation expanding Medicaid and other health programs. "I think she wakes up thinking about the Early and Periodic Screening, Diagnostic, and Treatment benefit; spends her day thinking about the implied right of action pursued in court; and goes to bed thinking about expanding the Children's Health Insurance Program."
Rosenbaum is warm, approachable, and funny, but it doesn't take long to realize that she also possesses a formidable and wide-ranging intellect. Within minutes of my arrival at her corner office in D.C.'s Foggy Bottom neighborhood, we were discussing Regeneration Through Violence, a 1973 book by Wesleyan American Studies Professor Emeritus Richard Slotkin. The book explores how the concept of the frontier has shaped American self-identity. For Rosenbaum, who took Slotkin's course, it provided a key to understanding Americans' perennial struggle, despite great wealth, to provide for each other.
"Our inability to do what other nations do is in great part the result of many things in the American psyche, one of which is our perennial lighting out for the territories," she says. "If it's a voluntary situation, Americans can be very generous. But we are no good at social obligation."
Rosenbaum grew up outside New Haven, Connecticut. Her family, ironically, didn't have health insurance because her father taught at a private school that didn't provide it. She still doesn't know how her parents afforded hospital care when she broke her leg in a car accident.
Many family members had gone to Yale, but Rosenbaum chose Wesleyan, where her cousin was provost. In 1970, she joined the University's first coed class in 60 years. Around 100 of the University's roughly 1,400 undergraduates that year were women. "It was very intimate," she recalls.
Rosenbaum graduated in 1973 with a degree in American studies and an ambition, common among young progressives of her generation, to become a civil rights lawyer and help America develop some of that missing social obligation. She headed to Boston University for law school, then north again to Burlington, Vermont. There Rosenbaum helped poor people access federal programs as a staff attorney for Vermont Legal Aid, one of an explosion of legal services programs that represented the crystallization of 1960s idealism and activism into long-lasting institutions.
Rosenbaum recalls an elderly couple who bought candy bars from the grocery and resold them at their house. They were in danger of losing their Social Security benefits because the administration thought they were running a profit-making business. But it turned out that their "business" involved selling items at a loss—it was really just a way to socialize and see neighbors. Rosenbaum sued on their behalf and won, and they sent her two candy bars. "From the outside in it's a small case, but it was everything to this family," she says. "It was how they were living."
The experience taught Rosenbaum a powerful lesson: The law could help poor people, but only if they had an advocate. After her stint in Vermont, Rosenbaum moved to Los Angeles to work for the National Health Law Program. She began suing the state to get people onto Medicaid, the federal health insurance program founded in 1965 as part of Lyndon Johnson's Great Society, after a report found that nearly half of American men were too unhealthy to serve in the military. Rosenbaum was successful at getting people enrolled, but she soon learned a second lesson: Access to health care requires more than health insurance. "One thing you notice quickly is that your clients live in poor communities, and poor communities simply lack health services," she says. "So even if you get them an insurance card, they don't have care."
She read about a new kind of institution called community health centers, which provided first-line medical care outside of established hospitals. The nation's first two had launched in 1965 in Mississippi and Massachusetts. Rosenbaum helped communities access existing federal grants to fund centers and then helped rewrite federal Medicaid guidelines to allow the program to support the centers, leading to a period of explosive growth. "It wasn't just one client at a time," she says, "it was whole communities at a time." Thanks to her efforts, 1,375 centers around the country now provide the first line of health services for 27 million mostly poor Americans.
Rosenbaum's successes attracted attention. Among those who noticed was the legendary civil rights activist Marian Wright Edelman, who had founded an advocacy organization called the Children's Defense Fund. Edelman recruited Rosenbaum back east to work on translating her on-the-ground experience into national policy. To Rosenbaum, the need seemed great. The Medicaid law had, in a sense, sketched a blueprint for providing health care to poor people, but tasked states and future generations of lawmakers with actually constructing the building. In 1979, when Rosenbaum joined the fund, only people on the Assistance to Families with Dependent Children program, commonly known as welfare, were guaranteed Medicaid coverage. That left out tens of millions of needy children as well as adults without children under 18, no matter how poor and even if they were pregnant.
Soon after Rosenbaum started, Ronald Reagan's election ushered in an administration that was no fan of government health care and opposed expanding federal programs. It seemed like dismal times for pushing a progressive agenda. But Rosenbaum and her colleagues built relationships with powerful legislators—not just Waxman and Energy and Commerce Committee Chair John Dingell on the Democratic side, but also Republicans Bob Dole, David Durenberger, and John Chafee. "I came of age at a time when bipartisanship was the way things got done," Rosenbaum says. "There might be 20 things I'd want to do, and 20 things somebody else wanted to do, and we'd find the common ground. It happened all the time, and I think it's very hard for people to understand just what we've lost."
She pursued a strategy she calls "radical incrementalism," which involved looking for openings to take steps toward an end goal. Kay Johnson, a public health expert who worked for Rosenbaum at the defense fund, recounts an example. While conducting a survey, Johnson learned that pregnant women in Dallas were being turned away from hospitals and delivering babies in parking lots. She reported the disturbing finding to Rosenbaum, who took it to the Hill. Congress soon passed legislation that explicitly required hospitals accepting Medicare patients to care for pregnant women with medical emergencies. No hospital wanted to lose Medicare funds, so parking-lot births became history.
Rosenbaum was a "policy entrepreneur," Johnson says. "Others would have said, 'Be sure to put that in your survey report.' Sara saw an opportunity to fix it for every woman in the United States."
The next challenge was getting low-income pregnant women without children onto Medicaid. Because the program was focused on families with children, it covered only 12 percent of pregnant women. Rosenbaum found that absurd. She started convincing states to find ways to cover more pregnant women. Once she had enough states on board, she proposed making it a federal requirement, which ultimately became law. "You can go back to Congress and say, 31 or 42 states have adopted an option [to cover pregnant women]; don't you think you should make this a mandate?" Johnson says. Rosenbaum "articulated what [Medicaid] was intended to do."
Rosenbaum demonstrated not just diligence and persistence but a flair for savvy communication, never suggesting for a minute that Congress had done enough for women and children. In 1992, after more than a decade of successes in expanding Medicaid coverage, including to all children under the poverty line, she went on C-SPAN, armed with federal statistics, to make the case that many children were still vulnerable. "Medicaid is right now the only thing standing between children and an even worse catastrophe than they're already facing," she warned.
"Sara was among the best of the lobbyists out there at the time for kids' issues," says Andy Schneider, a Medicaid expert who worked on Waxman's staff. There was no internet and no Google, he recalls, and busy Congressional staffers relied on outside advocates for the real-world information and perspectives they needed to advance legislation. "She has been able to establish a reputation as a progressive but honest broker of information and analysis."
Through her work at the defense fund, Rosenbaum met two up-and-coming politicians, Bill and Hillary Clinton. Hillary had worked at the organization in the early 1970s and later became board president; while Bill was Arkansas governor, she partnered with the fund on state-level issues. When Bill was elected president in 1992, he and Hillary quickly geared up for health care reform. Bill's domestic policy director asked Rosenbaum to meet and offered her a job. She had just accepted a professorship in George Washington's public health and management department, and asked Edelman for advice on what to do. Edelman said, "I recommended you, you should go."
So Rosenbaum took a two-year leave and went to the White House. Though it was only a few blocks from the university campus, it was a world apart. The Clintons were energetic and ambitious workaholics—"They're without question the two most brilliant people I've ever met," Rosenbaum says—and they expected staff to share their vision and intensity. She was tasked with two main projects: a program to provide vaccines to poor children—a priority of Hillary's—and the monumental effort to reform the American health care system and provide universal coverage.
The vaccine effort was a response to a recent measles epidemic that had sickened more than 10,000 children and killed hundreds; because vaccines cost money, many of those children had not been vaccinated despite seeing a doctor. Rosenbaum conducted studies demonstrating the need and drafted legislation. When she and Hillary grew concerned that Bill wasn't prioritizing the program, they barged into the Oval Office and bent his ear for 10 minutes over lunch. "He heard her loud and clear," Rosenbaum recalled in a 2016 Washington Post story; the program was included in the 1993 budget bill. Though she insists on sharing credit, "Sara made this law happen," Waxman says. It ensures that nearly all American children get vaccinated, and no administration or Congress—not even the current ones—has attempted to repeal or weaken it.
Health care reform was another matter. Rosenbaum was tasked with ensuring that legislation being drafted by House staff represented the Clintons' policy goals—universal coverage under a hybrid public-private system. By the time Bill told Congress in September 1993 that he wanted health care reform legislation passed, Rosenbaum and the team of lawyers she managed had moved into the basement of the Cannon House Office Building, across the street from the Capitol. "It was just all day and all night," Rosenbaum says. But even amid intense pressure, she found outlets for a lighter side. She recalls laughing with Hillary and House lawyers about a Canadian health law that was only eight pages long—including the French translation.
By late 1993, Rosenbaum and her colleagues had produced a bill sprawling over more than 1,000 pages. It was comprehensive and visionary; she says it would have achieved similar outcomes to the Affordable Care Act at far less cost. But the Clintons had made a political miscalculation—they had failed to build enough support in Congress. Republicans and the insurance industry launched an opposition campaign, claiming that the bill would expand government and send health care costs skyrocketing. Public opinion soured, and the bill died.
Rosenbaum returned to George Washington and turned her efforts from expanding Medicaid to studying it. She got a major foundation grant and in 1997 published a seminal paper explaining how Medicaid had gone from a fee-for-service program to a managed-care program. The work established Rosenbaum as a leading public health scholar. "She is utterly brilliant," says George Washington colleague Joel Teitelbaum. "She's able to hold and connect so many different strands and concepts in her mind at one time."
The project's success and continued funding helped convince the university to set up a standalone public health policy department; Rosenbaum became the founding chair. It's now a top-20 public health policy department, according to U.S. News and World Report.
Rosenbaum's policy work was far from over, however. She helped draft legislation for the Children's Health Insurance Program, or CHIP, which in 1997 funded coverage for millions of children who don't qualify for Medicaid. She advised the Bush administration on Medicaid and community health center policy. And under Obama, she helped write parts of the Affordable Care Act that expanded Medicaid, which now covers almost 40 million American children, a roughly sixfold increase over the number covered when she joined the Children's Defense Fund in 1979. "If you are here and do the kind of work I do, you work with every administration," she says.
Rosenbaum has yet to hear from President Trump's staff. And, like many, she's struggling to make sense of this most unconventional of administrations. While we spoke, her phone received a news alert. Trump had just tweeted that CHIP funding shouldn't be included in the upcoming budget bill, throwing delicate Congressional negotiations into chaos. CHIP is beloved by both political parties, and the president's withholding of support was unprecedented and shocking. (Trump eventually signed a bill funding CHIP through 2027.)
"What we are enduring right now is quite unique," Rosenbaum says. But she's not sitting on the sidelines. Until May of last year, she chaired a commission that advises Congress on Medicaid and CHIP, through which she defended the programs against proposed cuts and changes. And she has written op-eds and blog posts dissecting actions such as the work requirements recently allowed by the administration and implemented by states such as Kentucky and Indiana. Though they're touted as a means to make the poor more self-sufficient, Rosenbaum views such requirements as undermining Medicaid's fundamental purpose, which, she believes, is to cover those who need coverage, not just those who meet some criterion of worthiness. Her long-held reputation as "a reliable quote machine," according to Schneider, has also given her ample opportunities to share her views with the media. In a recent interview, she offered that allowing community health centers' funding to expire would unleash "Armageddon."
She is responding, in other words, "in the way she always does," says Teitelbaum, "with a dollop of good humor, a very large dose of reality, and an enormous dose of roll up your sleeves and get to work."