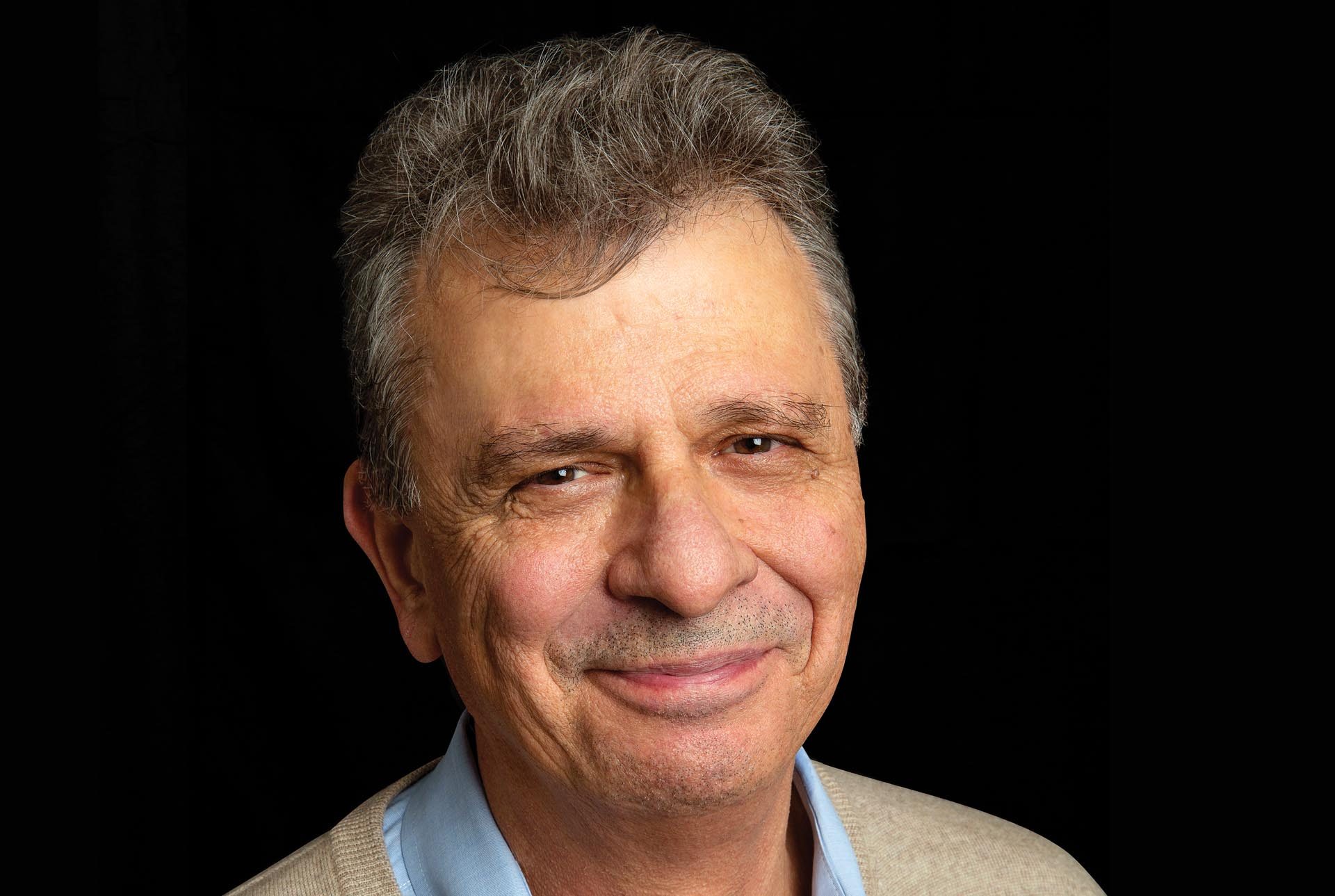 Director of the Quantitative Analysis Center Manolis Kaparakis positions data analysis squarely in the center of Wesleyan's liberal arts curriculum
"Numbers, Mrs. Landingham, . . . if you want to convince me of something, show me numbers." It's a quote from a West Wing episode in which President Jed Bartlet recalls an early exchange with his longtime assistant when, during his high school years, she was trying to get him to advocate for equal pay policies for the high school staff.
Manolis Kaparakis, director of the Quantitative Analysis Center (QAC), used this clip more than a decade ago to begin his WESeminar on the importance of data analysis for liberal arts education. And a decade after the Center's founding, it's clear: The QAC is an integral part of Wesleyan. Kaparakis can show you the numbers: "In 2008, and after a period of significant national discussions about the role of quantitative literacy, less than 40 percent of the Wesleyan graduating class had taken any statistical analysis courses.
"Now, I will not be surprised if we are closer to 80 percent. Enrollment in QAC courses alone exceeds 750 each year, and the number of students pursuing a data analysis minor or applied data science certificate grew from 13 in the first year (Class of 2016) to 78 for the Class of 2020."
Provost and Senior Vice President for Academic Affairs Joyce Jacobsen concurs. "The QAC has been a huge hit, increasingly so since its expansion from one to four staff and faculty members, and the creation of both the applied data science certificate and the data analysis minor, the largest minor on campus."
Kaparakis maintains that Wesleyan's QAC programs are partially the response to needs driven by two big changes: One, the increased availability of data, a real explosion since 2000; and two, the resulting change in society's expectation regarding the qualities and capabilities of any college graduate. "Today's professional environment and graduate programs expect liberal arts graduates to have hands-on experience with quantitative analysis, and our programs have to reach students across majors. And that is what the QAC is trying to do by developing a very supportive and collaborative data analysis environment and culture."
"Now it's hard to imagine the University without the QAC," says Jacobsen. "Manolis has been the mastermind behind its inception and success. Without him, it wouldn't be what it is today."