Alumni in Action: David J. Chalif '75, MD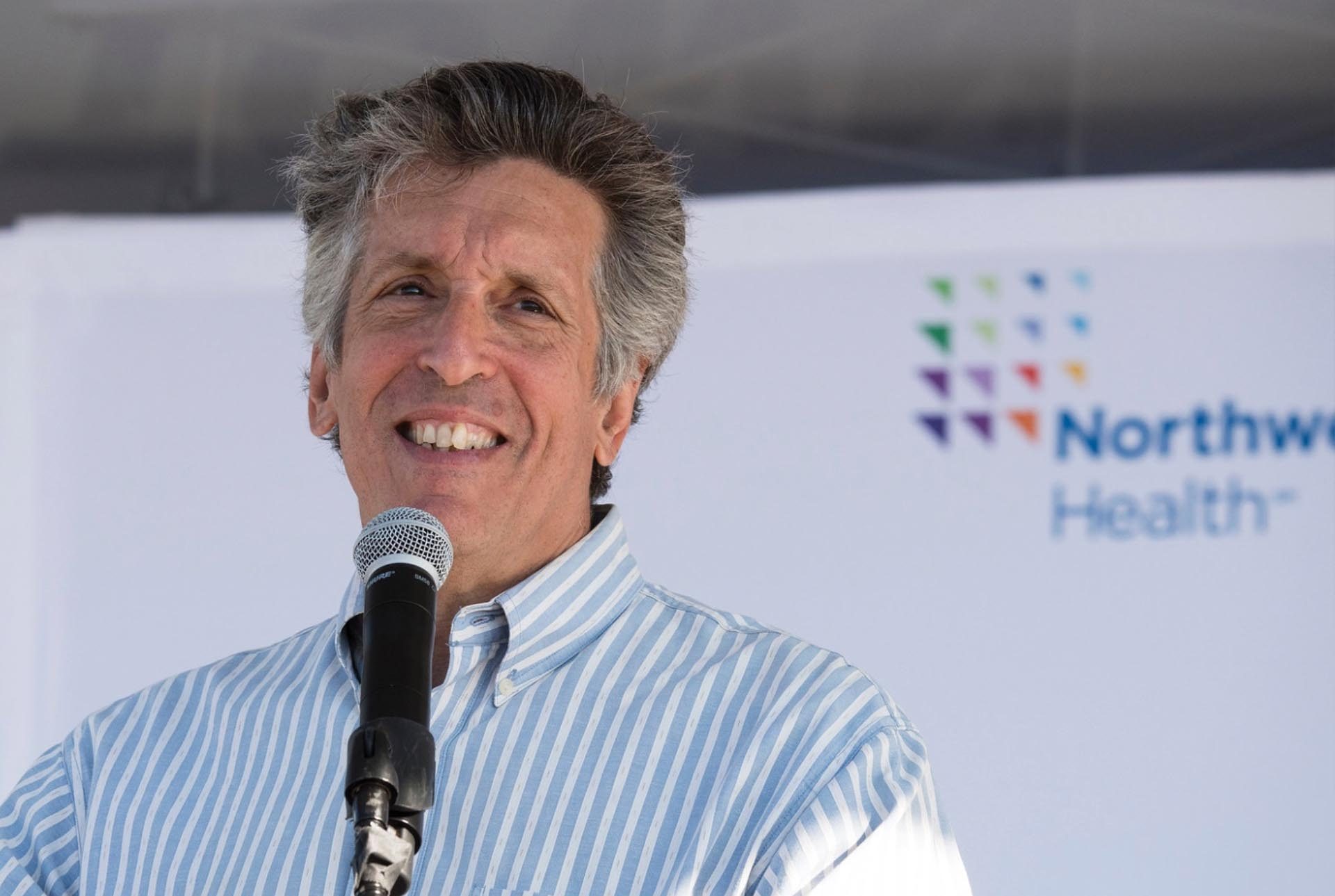 Because Wesleyan film studies focuses on the history and analysis of the discipline—teaching how rather than what to think—graduates are well-prepared for success both inside and outside the industry. Here, we highlight film students whose off-screen accomplishments range from medicine, to real estate, to education, and even to smokejumping. Accounts and photos as provided to the editorial staff.
David J. Chalif '75, MD
Occupation: Chief of Neurovascular Neurosurgery, North Shore University Hospital
Notable Film: The Mystery of Picasso
In high school, my dad's friend took me under his wing and invited me to watch him work as a surgeon in the operating room. From then on, I knew that's what I wanted to do. I came to Wesleyan on a biology and premed track, went to medical school at the University of Chicago, and did my residency in New York City. Since then, I've lived on Long Island, raising my five children. My wife is a clinical psychologist, and I have continued working at North Shore University Hospital for the last 33 years.
Though I was a science major, I ended up taking a film class and falling in love with it.
Studying film rounded me out—it gave me balance and has helped keep me sane all these years. I was enthralled with the medium, and Jeanine Basinger was at the heart of that. I think I was the only premed student in her class and she and I just clicked, and I've never looked at a movie the same way ever again.
Jeanine taught me to see films as a composite of many different elements: acting, dialogue, camera angles, perspective, music score, mood. If I remember correctly, she lived near campus and on Sundays she'd set up a projector in her living room and invite 20 or so of us over to watch films. She also gave memorable tests, where she'd show a film and base the test questions on it. I remember how she sat in the back of the auditorium, watching us. I felt so energized writing out the answers to those questions. I did very well in her class because I treated it like a premed class, putting a lot of effort into studying and preparing. And that was the kind of teacher she was: if you put in the effort, you earned her respect. That was easy to do because she had such an ability to get students interested in the material and energize those students. She was (and is) a tremendous educator.
Today, I'm a neurosurgeon specializing in cerebral aneurysms. What I do as a surgeon is look carefully at a composite of many different elements and make decisions based on the anatomy and different circumstances I'm seeing through the operating microscope. I've always felt that medical students (and particularly surgeons) should go to museums because you learn how to look. Paintings and films are composites of color, foregrounds, backgrounds, sounds, and themes. In a way, looking at a movie or a complex painting is the same thing as looking through that microscope, and Jeanine was one of the first to teach me how to look at things in that way. Though I never became a real film buff or film historian, I have a much richer appreciation for the medium and for art, in general, because of Wesleyan and Jeanine Basinger.