Game On! Soaring Cardinals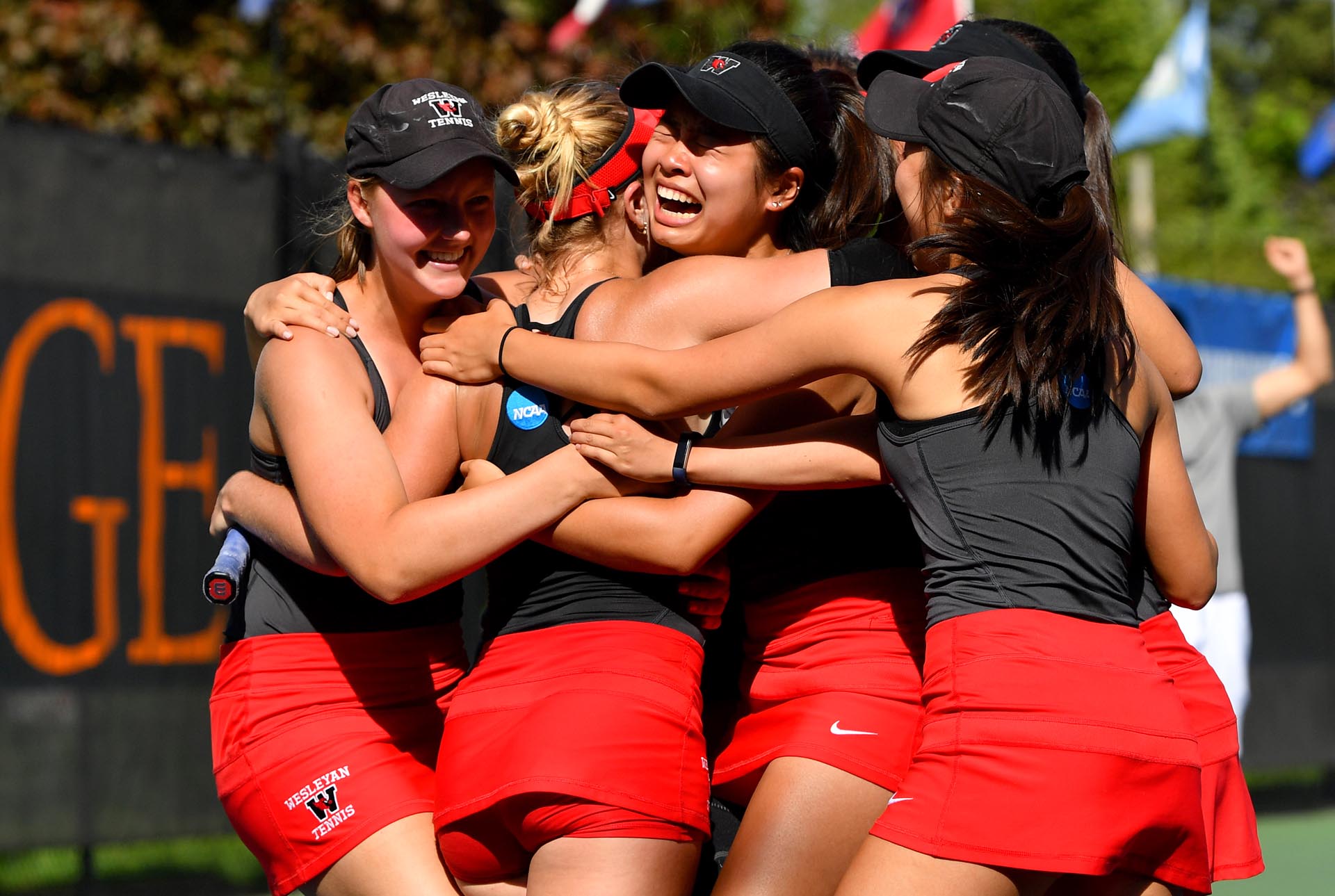 Wesleyan's athletic teams claimed a bounty of victories and titles in this unprecedented season.
The Cardinals keep raising the profile of Wesleyan Athletics, moving the program all the way up to No. 14 in the Learfield IMG College Directors' Cup standings, which awards points based on an institution's NCAA finish in up to 18 sports.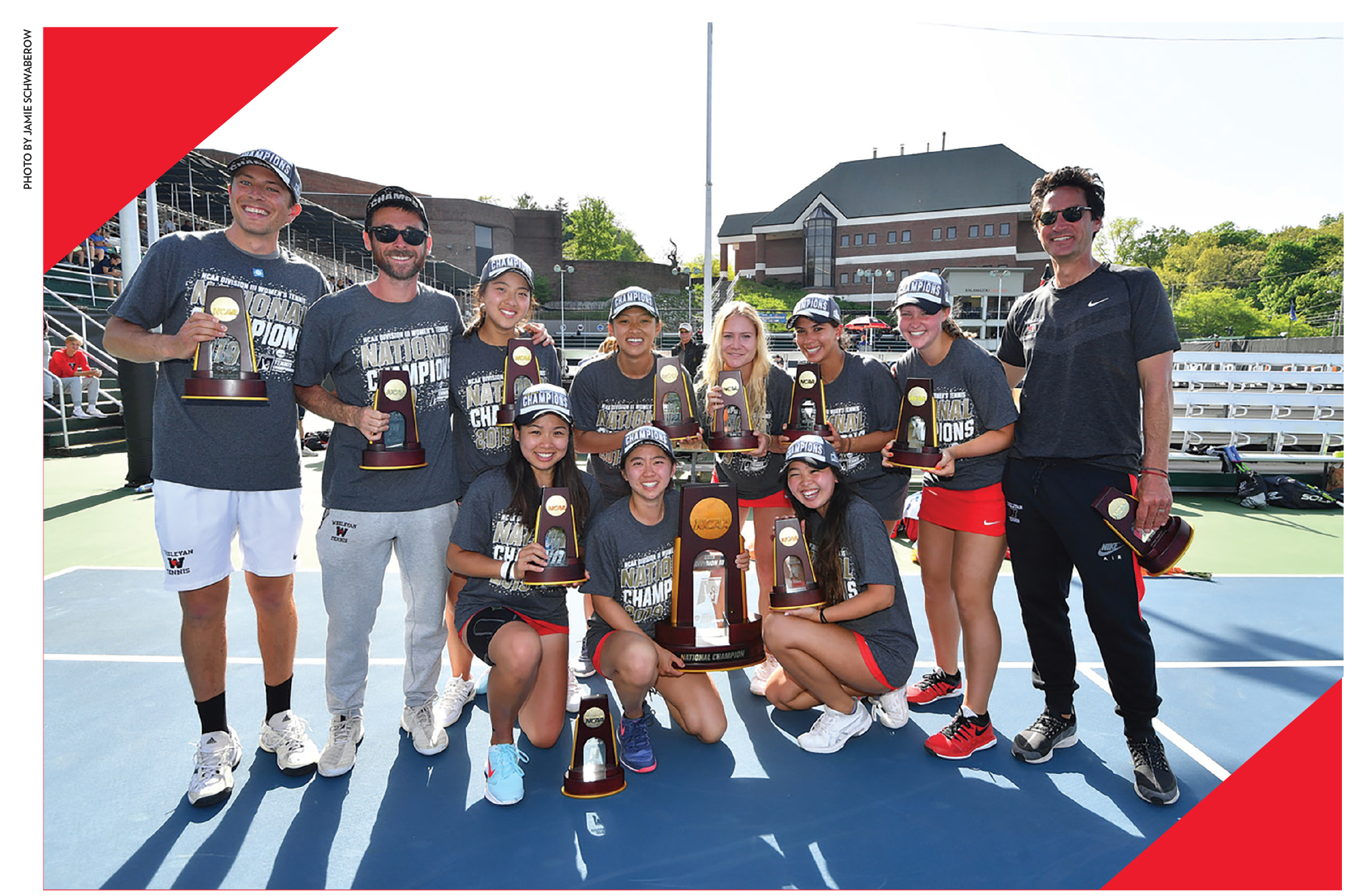 A national championship for women's tennis was the highlight, knocking off the No. 1 team in the country, Emory, in the semifinals before earning a thrilling 5–4 win over No. 2 Claremont-Mudd-Scripps in the finals. This was Wesleyan's second national championship in as many years, following on the heels of last year's men's lacrosse national title, and its first women's team title.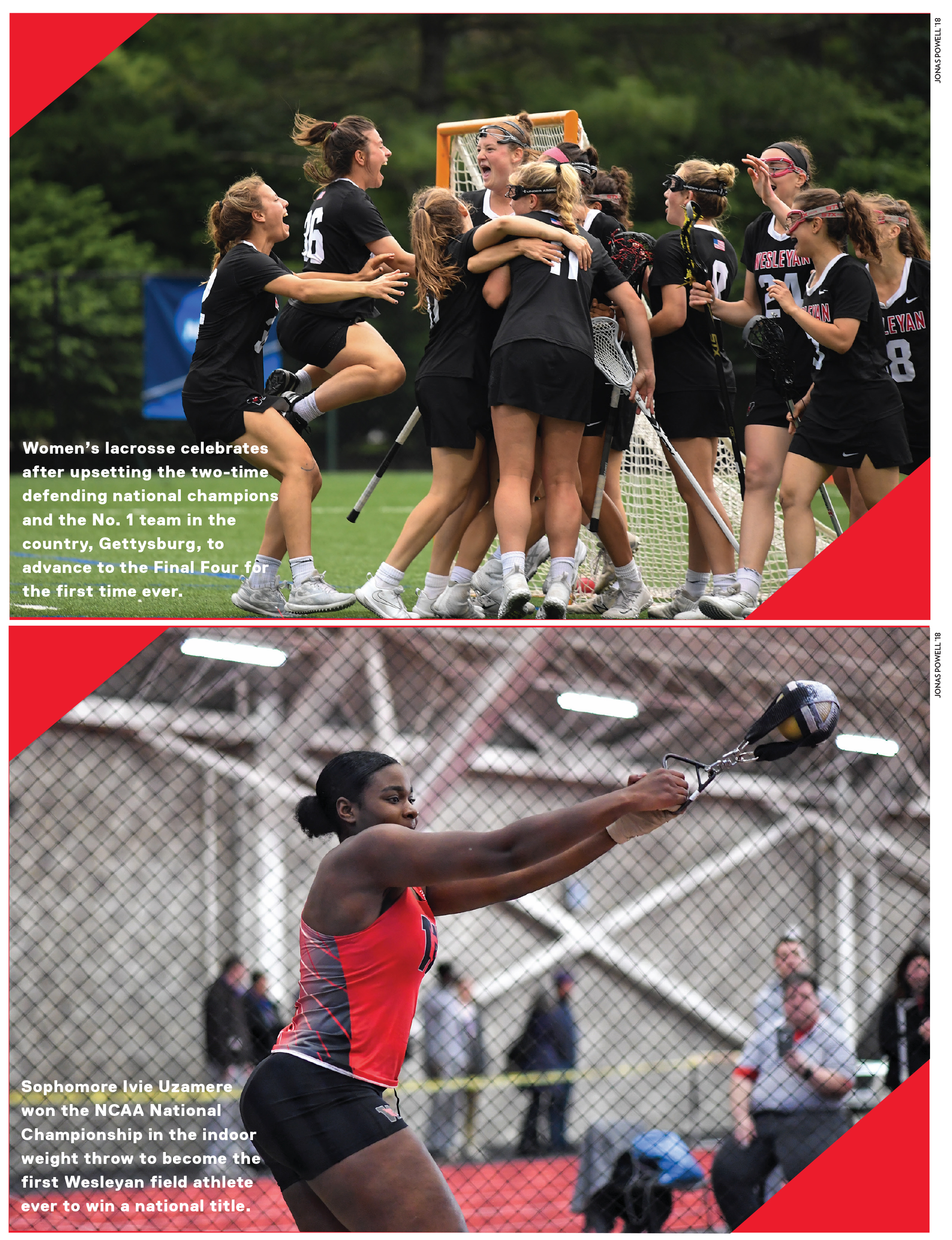 Several other teams also recorded their best seasons ever:
Women's lacrosse reached the Final Four of the NCAA Tournament for the first time and finished the season with a 17–4 record, a program best.
Women's crew finished fourth overall at the NCAA Championships, which was its highest finish ever at the national regatta.
Volleyball advanced to the Elite Eight for the first time in program history and concluded the year with a 20–6 record, and men's tennis reached the Elite Eight to finish 16–5.
Individually, sophomore Ivie Uzamere '21 became Wesleyan's first-ever field athlete to win a national title, claiming the weight-throw title at the indoor championships.
The men's tennis doubles duo of sophomore Adrian Roji '21 and freshman Noah Lilienthal '22 finished as national runners-up, and women's tennis first-year Venia Yeung '22 finished as the national singles runner-up.
Additionally, junior Caroline Murphy '20 of the women's swimming and diving team finished third in the country in the 100-yard backstroke to earn All-America honors.
A NEW LOOK!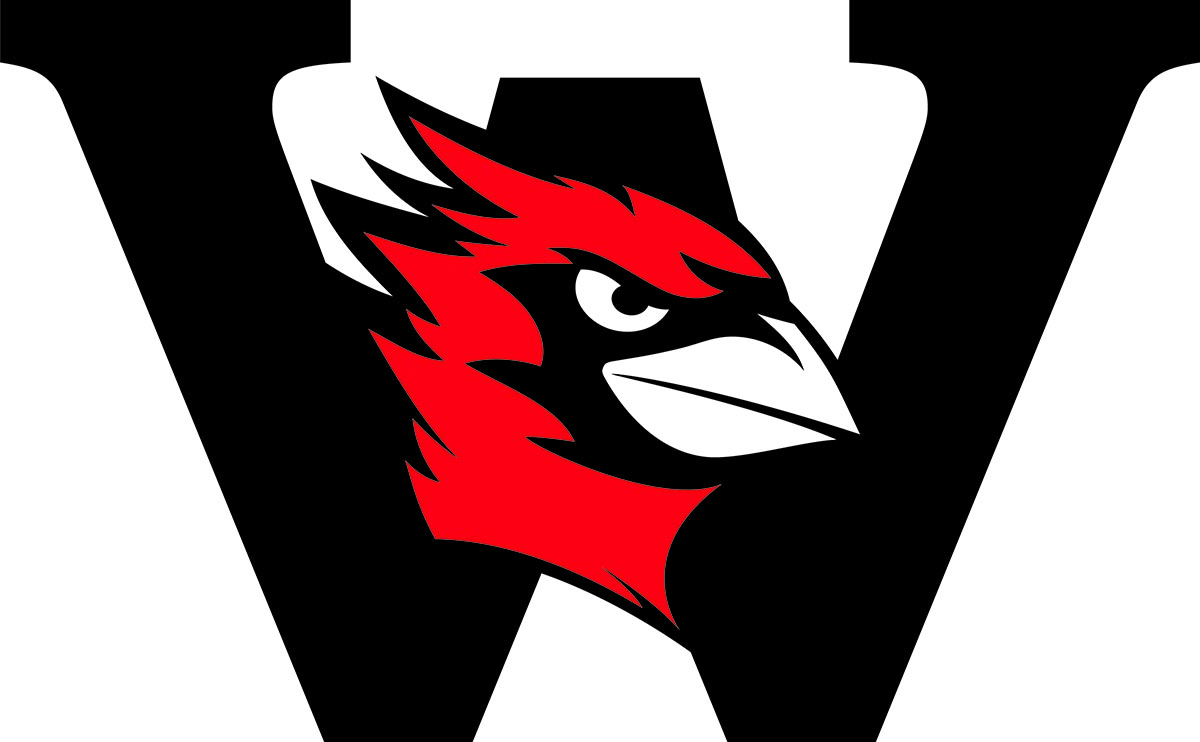 On Aug. 15, Wesleyan unveiled an updated and modernized Cardinal, meant to both capture and build on our recent athletic success, as well as pay tribute to the University's long history.