GAME ON: A Season for the Record Books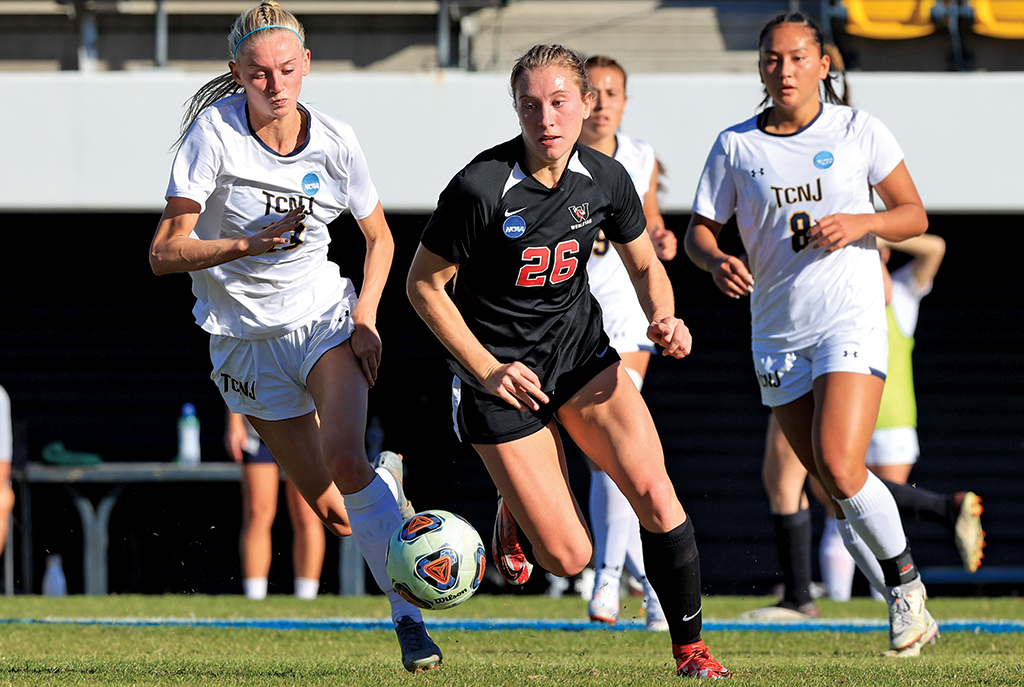 In the first season of fall competition since 2019, women's soccer celebrated their first-ever appearance in the NCAA Tournament led by All-American, NESCAC Player of the Year Grace Devanny '23. Entering the competition ranked #14, the Cardinals made a stunning run all the way to the Final Four, capping off a record-breaking season of play.
Photo by Carlos@altasky.com Altasky LLC
Visit Wesleyan Athletics to read more about this historic season of Cardinal women's soccer and other sports.