Recommended Reading: Books by Rosen '70; Meier '85, P'26; and Others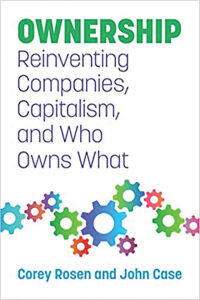 Corey Rosen '70 and John Case
Ownership: Reinventing Companies, Capitalism, and Who Owns What (Berrett-Koehler Publishers, 2022)
Employee ownership lets workers build real wealth, not just pick up a paycheck, while also spreading the benefits of capitalism around. Rosen and Case explain why so many companies end up being owned by Wall Street shareholders or private equity firms—and why that kind of ownership encourages a focus on short-term profits rather than the long-term sustainability needed by employees, communities, and the environment. Take a deep dive into how employee ownership originated, how it works now, and what needs to be done to expand it. The book also looks at how the idea is growing, both in the United States and around the world—and why all sides of the political spectrum support it.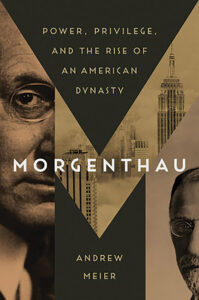 Andrew Meier '85, P'26
Morgenthau: Power, Privilege, and the Rise of an American Dynasty (Penguin Random House, 2022)
After coming to America from Germany in 1866, the Morgenthaus made history in international diplomacy, domestic politics, and America's criminal justice system. With unprecedented, exclusive access to family archives, award-winning journalist and biographer Andrew Meier vividly chronicles how the Morgenthaus amassed a fortune in Manhattan real estate, advised presidents, advanced the New Deal, exposed the Armenian genocide, rescued victims of the Holocaust, waged war in the Mediterranean and Pacific, and, from a foundation of private wealth, built a dynasty of public service.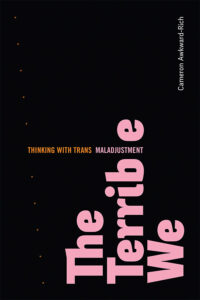 Cameron Awkward-Rich '11
The Terrible We: Thinking with Trans Maladjustment (Duke University Press, 2022)
A Duke University Press Scholars of Color First Book Award recipient, The Terrible We suggests that thinking with maladjustment might provide new perspectives on the impasses arising from the conflicted relationships among trans, feminist, and queer communities. By tracing the coproduction of the categories of disabled and transgender in the United States at the turn of the 20th century and analyzing transmasculine literature and theory by Eli Clare, Elliott DeLine, Dylan Scholinski, and others, Awkward-Rich demonstrates that rather than only impeding or confining trans life, thought, and creativity, forms of maladjustment have also been, and will continue to be, central to their development.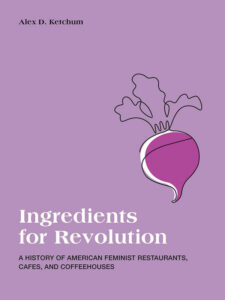 Alex D. Ketchum '12
Ingredients for Revolution: A History of American Feminist Restaurants, Cafes, and Coffeehouses (Concordia University Press, 2022)
A study of feminist cafes, coffeehouses, and restaurants in the United States, from 1972 to the present, showcasing the vital role these institutions played in the fight for women's liberation, LGBTQ equality, and food justice. Ketchum surveys these businesses' various financial models and dives into broader issues of labor, food sourcing, and cultural programming to understand how these women yoked feminist and capitalist commitments toward a more equitable marketplace. Brimming with archival research, interviews, and photographs, Ingredients for Revolution is a fundamental work of women's studies, food, and cultural history.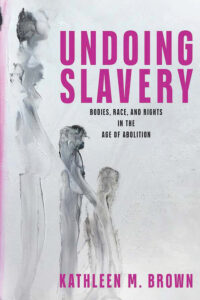 Kathleen M. Brown '81
Undoing Slavery: Bodies, Race, and Rights in the Age of Abolition (University of Pennsylvania Press, 2023)
Refugees from slavery could leave the life of slavery behind, but leaving behind the enslaved body, the fleshy archive of trauma and injury, proved impossible. Bodies damaged by slavery needed urgent physical care as well as access to medical knowledge untainted by racist science. Legal rights alone, while necessary, were not sufficient to protect or heal the bodies of African-descended people from the consequences of slavery and racism. Abolitionists' pragmatic focus on restoring the bodily integrity and wellbeing of enslaved people created many unexpected challenges. Undoing Slavery excavates cultural, political, medical, and legal history to understand the abolitionist focus on the body on its own terms.