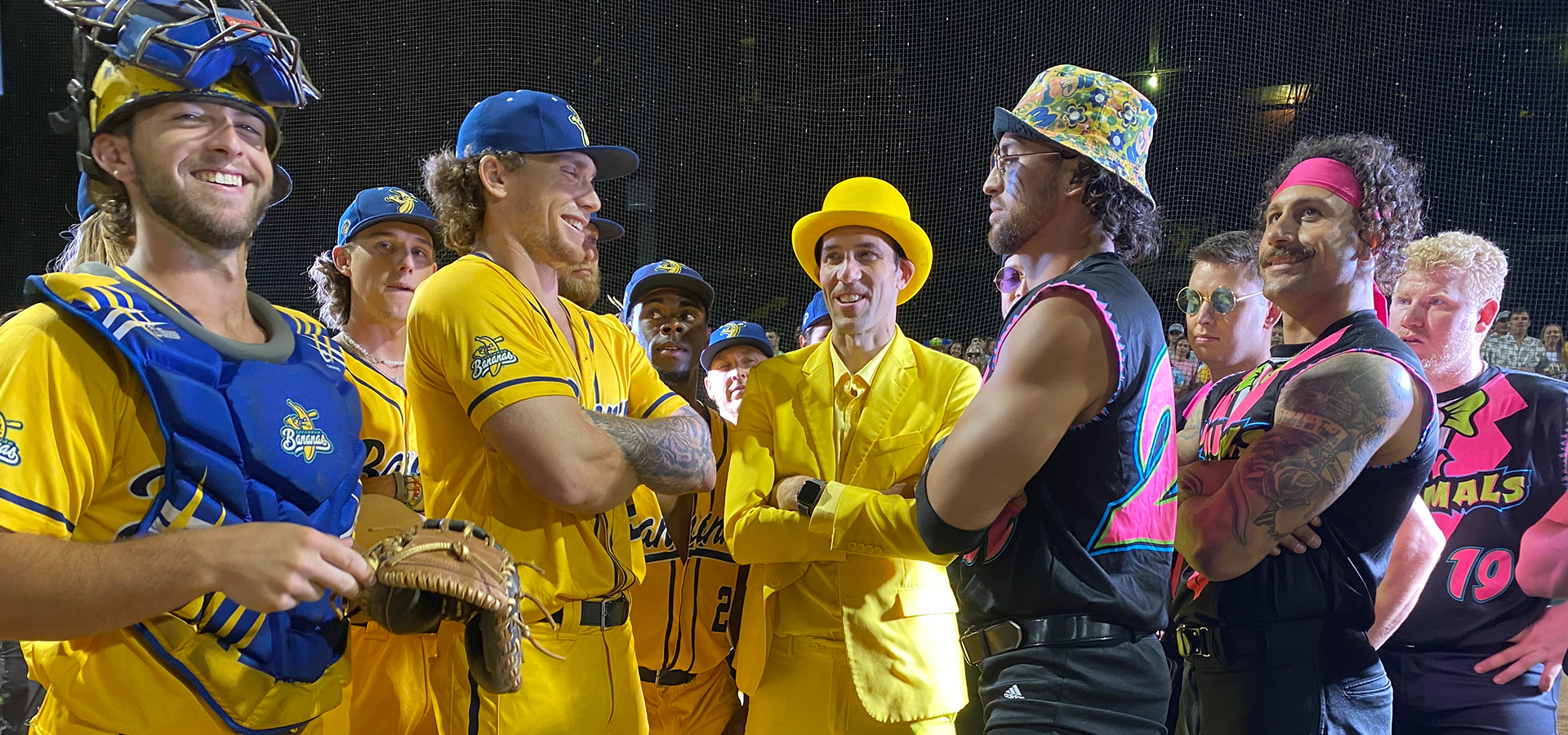 This past February, Dr. Robert Abel '65, P'93, '98 journeyed to Africa to work alongside the staff at Rwanda International Institute of Ophthalmology (RIIO). Dr. Abel and his colleague brought 17 corneas for transplantation and restored the sight of 16 patients. He also led a workshop at the Kibagabaga Community Eye Clinic in Kigala, Rwanda, where he consulted medical residents on the newest technological advances and treatments in eye health. Dr. Abel is an award-winning physician, published author, patent-holder, and international humanitarian who lives and practices in Wilmington, Delaware.
The Warm Season, the third independent feature film by Janet Grillo '80, won the Festival Director's Award at the 2023 Boston SciFi Film Festival and the Best Cinematography Award at the 2023 Santa Fe Film Festival. The film also received the ReFrame Stamp for Gender Balanced Production. The Warm Season was the opening night film for the 31st Arizona International Film Festival in April and continues to win awards and receive critical acclaim on the festival circuit.
Raya Salter '94 founded the Energy Justice Law & Policy Center, a law firm and think tank working with local communities to address harms caused by energy systems while catalyzing a just clean power transition. She is an appointed member of the New York State Climate Action Council and helped finalize the state's climate plan.
Michael Cederholm '88 was nominated by President Biden to be the new commander of the California-based I Marine Expeditionary Force, one of the three main Marine forces. Cederholm is an aviator by training, having flown every operational aircraft model in the Corps' inventory. He previously served as deputy commandant for aviation.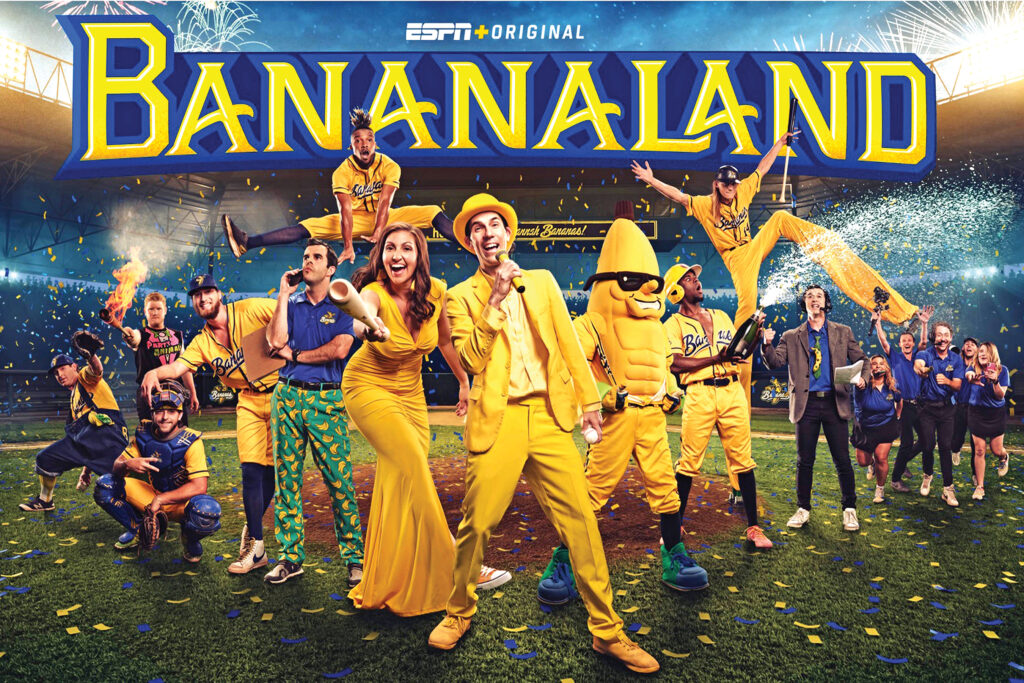 Suki Hawley '91 produced and directed, with partner Michael Galinsky, a five-episode docuseries for ESPN+ called Bananaland, which follows the Savannah Bananas minor league stunt baseball team on their 2022 seven-city "World Tour." The episodes follow the team's owners, players, coaches, and staff, with behind-the-scenes footage from tryouts, games, and even front office drama. Cameo appearances from famous MLB veterans like Bill Lee, Jake Peavy, Eric Byrnes, and Jonny Gomes can be seen in this series that The New York Times called "a ton of fun."
Cliff Hendel '79 has traveled the world in his role as deputy chair of FIFA's Dispute Resolution Chamber. Recently, he was invited to New Zealand for the draw of the 2023 Women's World Cup, Qatar for the 2022 Men's World Cup, Morocco for the 2023 Clubs' World Cup, and Brazil for the FIFA Football Tribunal, among others. Hendel lives with his family in Madrid, Spain, which he first visited during a Wesleyan semester abroad. He continues to work—in English, Spanish, and French—as an international commercial and sports arbitrator.
Meredith Bergmann '76 was chosen to sculpt the bust of Ruth Bader Ginsburg for The Great Western Staircase (the Million Dollar Staircase) in the New York State Capitol Building. A plaster model of the bust was unveiled in March as part of Women's History Month celebrations and the stone bust will be installed later this year. Bergmann's sculpture is the first of several being added to the Capitol building's 77 stone figures to more accurately reflect the contributions of women and Black, Indigenous, People of Color to New York's history. The Ginsburg bust will be the first new figure to be added in 125 years—and the first sculpture of a woman.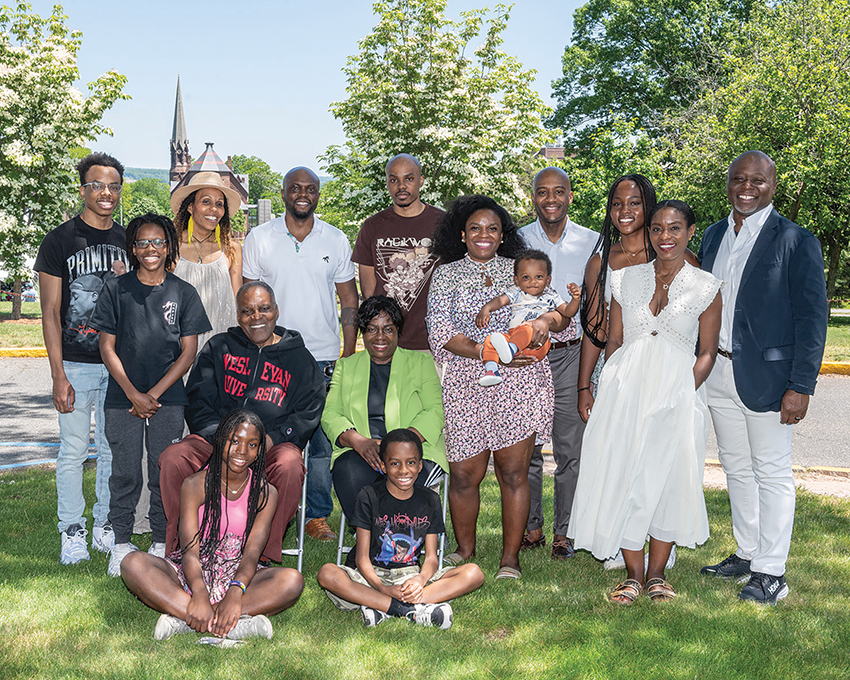 Alek Lev '97 is directing the opera Orpheus & Erica (an adaptation of Gluck's Orfeo ed Euridice) with a mixed cast of hearing opera singers and deaf actors at the Victory Hall Opera in Charlottesville, Virginia.
Josh Protas '94 and Abby Foss '94 launched District Vermiculture (DV) in Takoma Park, Maryland. DV was recently recognized as Emerging Vermiculturist of the Year by the Vermiculture Association of Mid-Atlantic Producers (VAMP) at the National Vermiculture Expo. They also won gold ribbons for Worm Casting Quality and Soil Complexity. Even more exciting—DV has landed Sesame Street's Slimey as DV's official spokesworm!
Michaela B. Swee '12 received two prestigious awards, the 2022-2023 Adam Corneel Fellowship and the 2023-2024 McLean Presidential Award, for her research and clinical work in compassion-focused therapy. She co-hosts the Compassion Collective podcast to help listeners learn more about self-compassion and cultivate greater compassion in their lives. She works as a staff psychologist in the Trauma Continuum of McLean Hospital and is an instructor in psychology in the Department of Psychiatry at Harvard Medical School.
The latest art installation from Malcolm Cochran '71, Requiem, was presented last fall in a long-vacant Northern Italianate–revival church in Columbus, Ohio. Cochran repurposed discarded refrigerators as coffin-like sculptures outfitted for seated performers to sing ancient, classical, and contemporary songs without words a cappella. His first sculptural installation to incorporate music, the result was a powerful and provocative experience in response to social atrocities like genocide, massacres, warfare, and human suffering.