Calls to Civic Duty and Fighting Injustice Echo throughout R&C 2023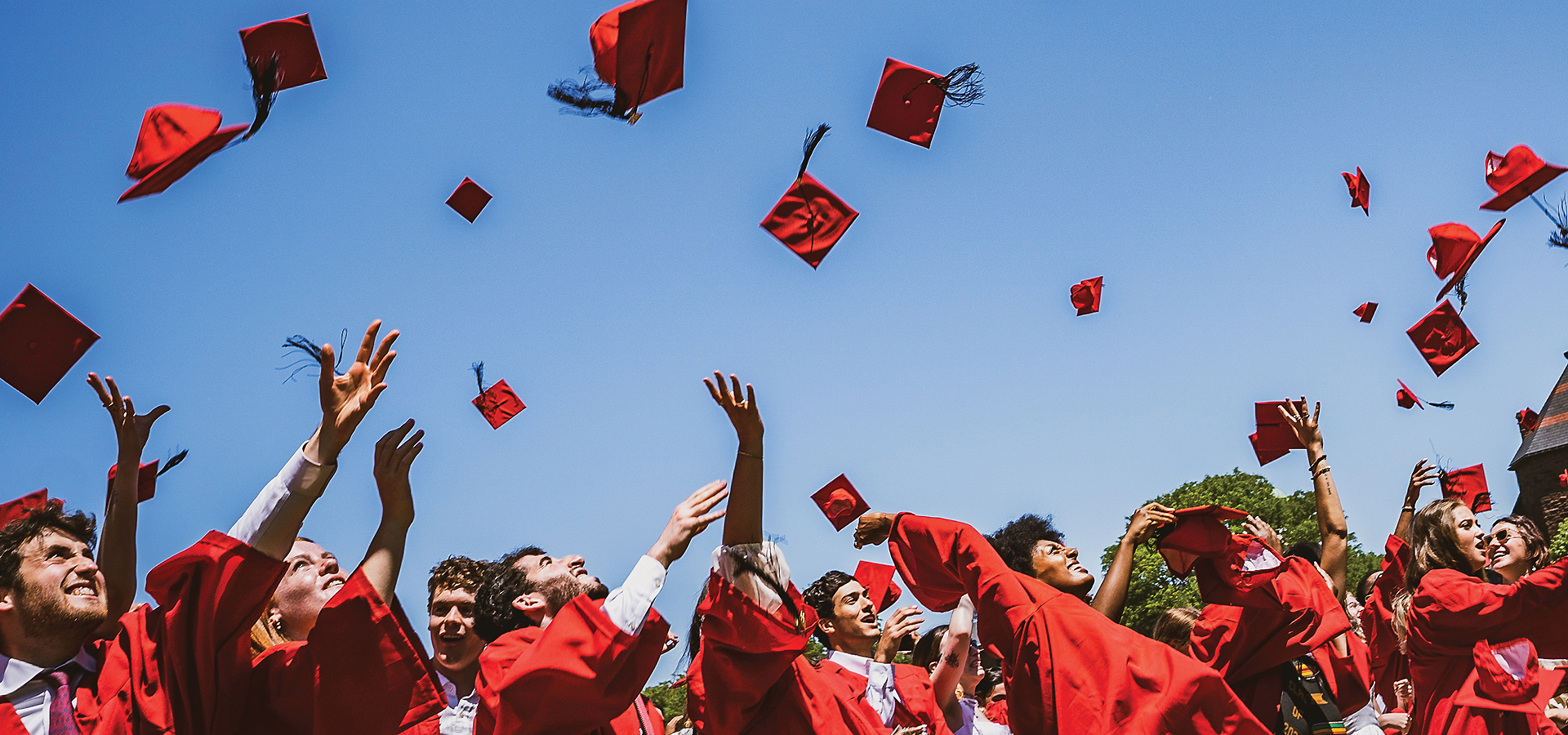 Blue skies and temperatures in the 70s and 80s made for a picturesque Reunion & Commencement Weekend as graduating seniors, families, friends, and alumni gathered on campus, May 26–28, 2023.
Festivities opened on Thursday, May 25, with a 50th Reunion Reception and Dinner for the Class of 1973 and continued throughout the weekend with opportunities for alumni of the '3s and '8s to connect with old friends and reminisce about undergraduate days spent on Foss or in the erstwhile and much-beloved MoCon.
Friday brought the dedication of the new Osborne Hazel P'70, GP'03 Quantitative Analysis Center and Saturday kicked off with the 19th Annual Where on Earth Are We Going Symposium, sponsored by the newly named Essel '66 and Menakka Bailey College of the Environment. A full schedule of WESeminars, the Annual Assembly and Meeting of the Alumni Association, the All-Campus Sing, and the All-Campus Tent Party kept the good times rolling into the wee hours of the morning.
Campus took a more solemn—though no less joyous—turn as Wesleyan conferred 756 BAs, 11 PhDs, 39 MAs, 1 MALS, and 4 BLS degrees during the University's 191st Commencement Ceremony on May 28.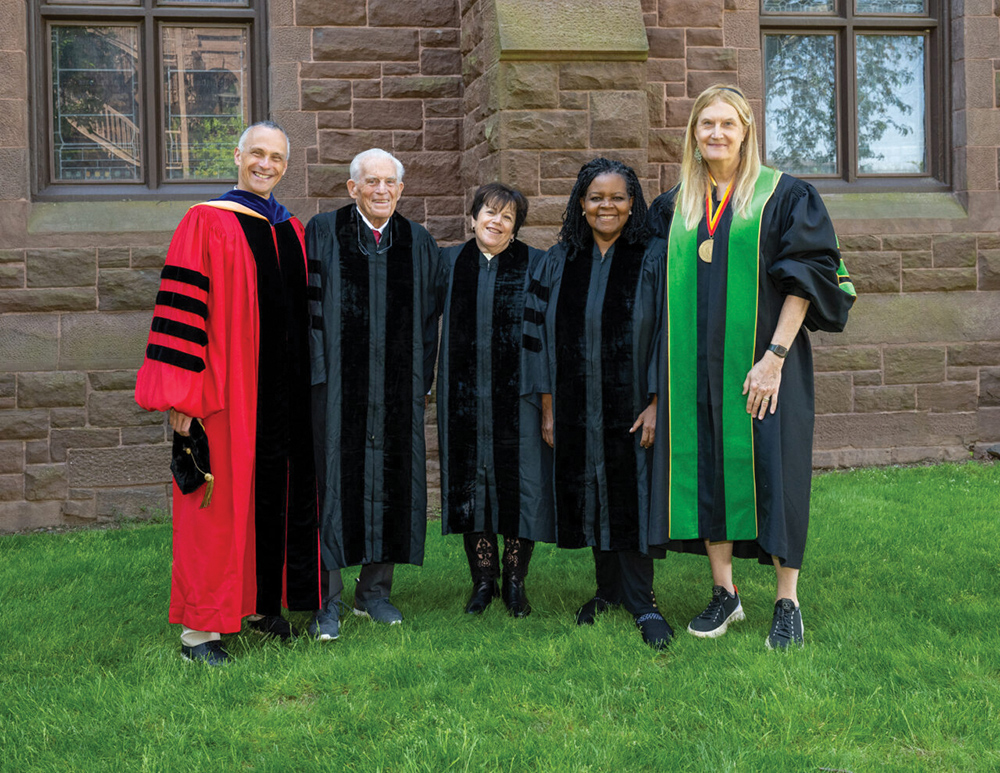 Following remarks from President Roth, honorary degrees were presented to Pulitzer Prize–winning historian Annette Gordon-Reed; award-winning author and transgender activist Jennifer Finney Boylan '80; Lawrence McHugh, recently retired president of the Middlesex County Chamber of Commerce; and Donna S. Morea '76, P'06, internationally recognized technology executive and Wesleyan University Board Chair Emerita. Their remarks resonated with a call to be of service in the world. In her Commencement Address, Gordon-Reed acknowledged that we have been living in a moment that has been "a turning point in our society" and reminded the audience that unusually large turnout by our youngest voters had created unexpected sways in what should have been predictable 2020 and 2022 election cycles. She exhorted the soon-to-be graduates to "rise to the occasion" and to carry on their duties by participating as active citizens in the democracy. McHugh spoke to the many ways that Wesleyan has partnered with the Middletown community to their mutual benefit, and both Boylan and Morea touched on the importance of adapting to change. Boylan pulled from her own experiences, advocating for both compassion and ferocity when combating injustice. Morea credited Wesleyan for personally changing her life and encouraged the graduates to use what they have learned and experienced to have a positive impact on the world in big and small ways.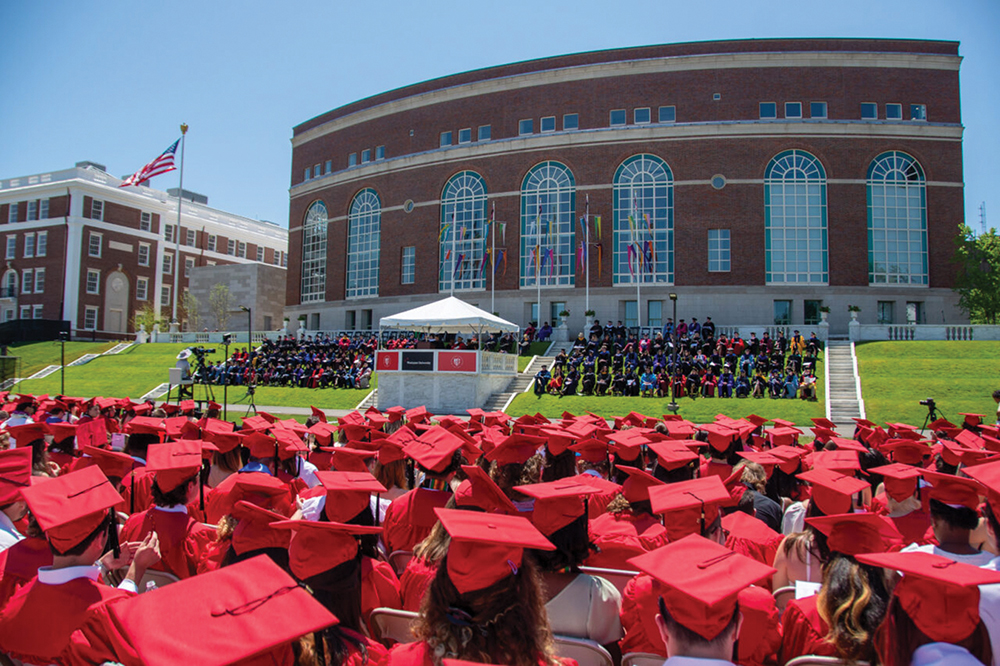 By the time the sun set on another Reunion & Commencement Weekend, alumni (including the newly anointed Class of 2023) were left with a sense that, as Senior Class Speaker Benjamin Levin '23 put it, "We all obviously took different paths to getting to Wes and will take different paths when we leave. But one thing we all have in common is our passion for helping people. In the same way that this passion got us here, it's going to stay with us long after we leave."
Read our coverage in The Wesleyan Connection for more on Reunion & Commencement Weekend.