Merve Emre Named Director of Shapiro Center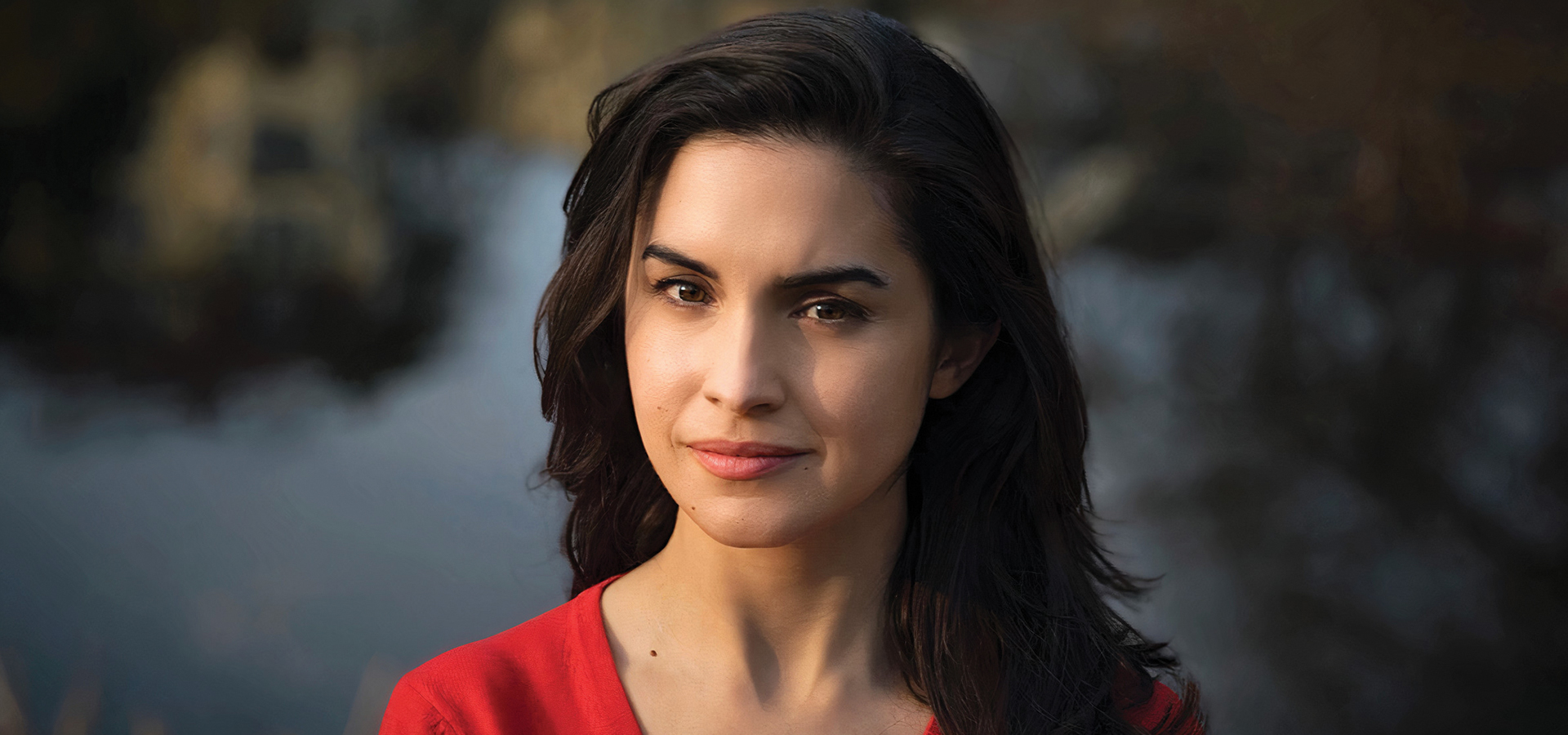 Merve Emre, scholar, critic, and contributing writer for The New Yorker, had no expectation as an undergraduate that she would have a literary career. But literature captured her attention, and as she progressed through her graduate studies—long days spent reading and writing, evenings at lectures, talks, and other communal experiences—she found the intellectually invigorating community she sought.
Emre hopes to build a similar environment in her new position as the director of what will now be known as the Shapiro Center for Creative Writing and Criticism. "The Center can become a place to bring together, not just the different aspects of creative writing or literary study that exist in all of these disparate pockets of the University, but it's also a place where we can work across the arts," Emre says.
Emre, also named Shapiro-Silverberg University Professor of Creative Writing and Criticism, will start in her new position on July 1, 2023, succeeding best-selling author Amy Bloom '75 in the role. "I am thrilled that Merve Emre will be heading the Shapiro Center for Creative Writing and Criticism, building on the extraordinary work that Amy Bloom has done there over more than a decade," says President Michael S. Roth '78. "One of the most important critics writing in English, the range of Merve's interests and affections is extraordinary—from the classics to cutting edge experimental work. Wesleyan has long been a home for vibrant writing across many genres and languages, and Merve's exciting plans for Shapiro will benefit the entire Wesleyan community."
Emre, formerly an associate professor of English at the University of Oxford, has authored award-winning books including The Personality Brokers (Doubleday: New York, 2018). In addition to her work with The New Yorker, her essays and criticism have appeared in The New York Review of Books, Harper's, The New York Times Magazine, The Atlantic, and the London Review of Books. She joined the Wesleyan community during the 2022-23 academic year as a Shapiro-Silverberg Distinguished Writer-in-Residence at the Shapiro Center.
"Merve Emre first caught my eye as a writer and a critic at The New Yorker and The New York Review of Books and then I had the great pleasure of welcoming her to Wesleyan as a Distinguished Writer-in-Residence," says Bloom. "Her thoughtfulness (in both senses) and her clarity are matched, more than matched, by her warm interest in others and her leadership. It is sad, of course, to leave the Shapiro Center. It is wonderful to leave it in Merve's excellent hands."
Building on the Center's already robust programming, Emre has planned a series of lectures, master classes, and other opportunities for Wesleyan students, the Connecticut community, and the wider literary world to engage. "In order for creative writing and criticism to thrive, its practitioners must look both within the University and beyond it, to the many different publics they can serve," Emre says. Her first speaker series as the director of the center will be called "The Critic and Her Publics," featuring practicing critics across a variety of genres, media, and topics speaking about their careers and the function of criticism in the present moment. (This in-person series will also be released as a podcast by The New York Review of Books.) Among other initiatives, she also plans to work with Wesleyan University Press to hold a reading series featuring poets Evie Shockley and Kazim Ali.
Emre will be joined by the 2023-24 Shapiro-Silverberg Distinguished Writers-in-Residence Damion Searls—a translator of more than 50 books from German, Norwegian, French, and Dutch and a writer in English—and Chigozie Obioma—whose two novels, The Fishermen (2015) and An Orchestra of Minorities (2019) were shortlisted for the Booker Prize—during the upcoming academic year.
"I am fortunate that I get to spend next year working with some of the absolute best novelists, poets, translators, and critics in the world," Emre says. "I am equally fortunate that the Wesleyan leadership and generous alumni like John Shapiro '74 have invested in a capacious vision of how literature and criticism should move through the world."