Recommended Reading: Books by Curzer '74, MA '76; Dore '87; and Others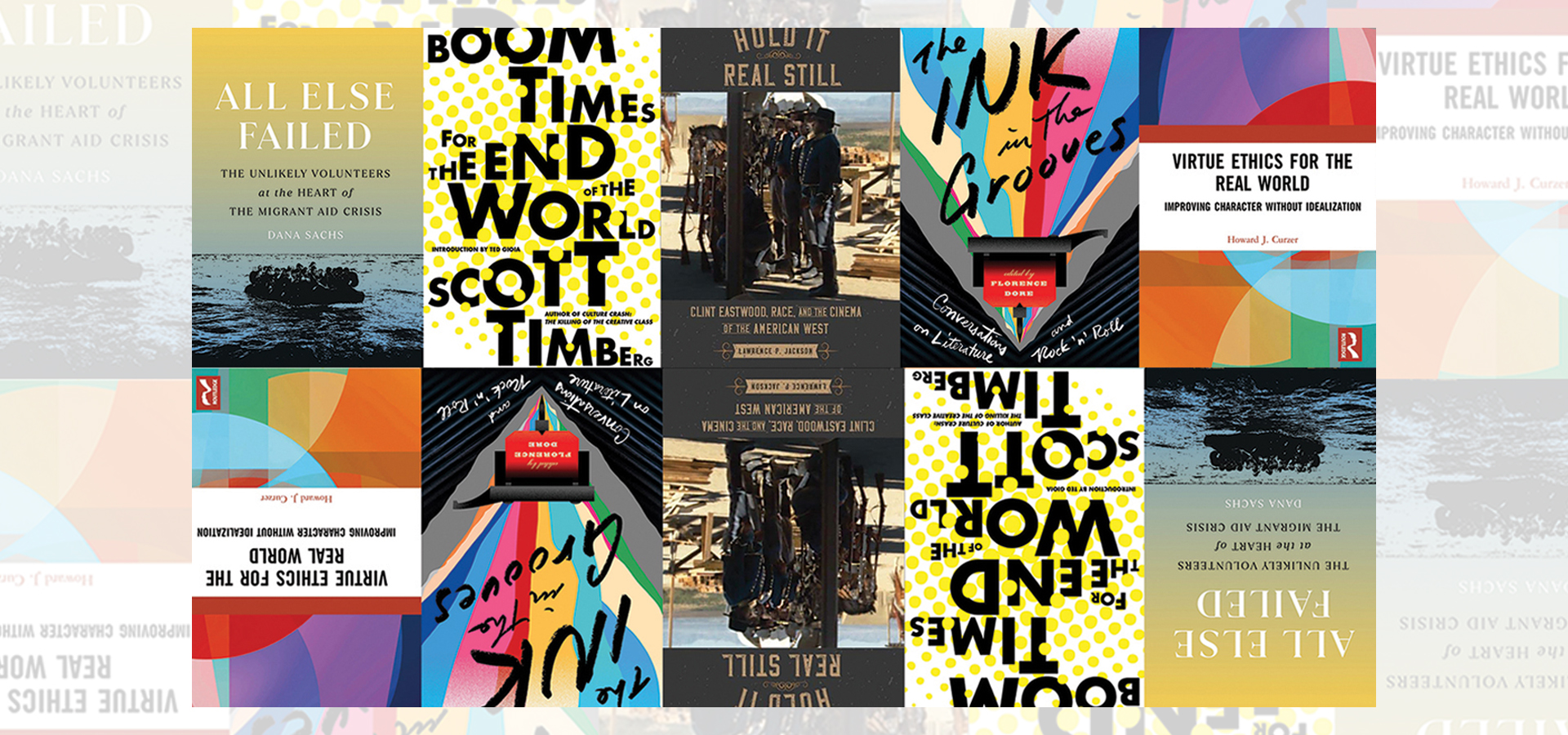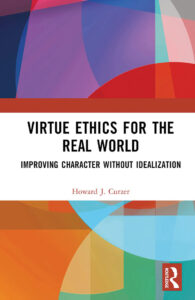 HOWARD J. CURZER '74, MA '76
Virtue Ethics for the Real World: Improving Character without Idealization (Routledge, 2023)
As our world grows increasingly complex, it's becoming harder to determine what is the "right" thing. How can people improve their moral character without aiming at an ideal? In Virtue Ethics for the Real World, Howard J. Curzer proposes a revised theory of Aristotelian virtue ethics that forgoes idealization in favor of common sense. When supporting his theory, Curzer wears several hats. He is a eudaimonist when grounding virtue, a constructivist when grounding value, and a perspectivist (à la Nietzsche) when grounding virtuous action. Finally, he offers an individualized approach to character improvement modeled on contemporary medicine. First, diagnose each person's character flaws. Then tailor treatment plans to each flaw.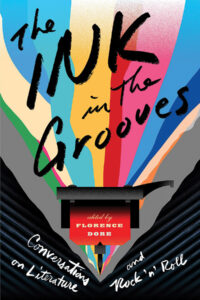 FLORENCE DORE '87 (EDITOR)
The Ink in the Grooves: Conversations on Literature and Rock 'n' Roll (Cornell University Press, 2022)
In The Ink in the Grooves, Florence Dore brings together a remarkable array of acclaimed novelists, musicians, and music writers—including Bob Dylan, Lucinda Williams, Rick Moody, and Colson Whitehead—to explore the provocatively creative relationship between musical and literary inspiration: the vitality that writers draw from a three-minute blast of guitars and the poetic insights that musicians find in literary works from Shakespeare to Southern Gothic. Together, the essays and interviews provide a backstage pass to the creative processes behind some of the most exciting and influential albums and novels of our time.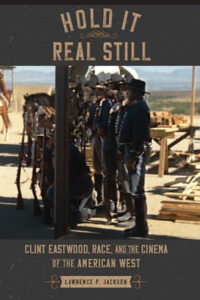 LAWRENCE P. JACKSON '90
Hold It Real Still: Clint Eastwood, Race, and the Cinema of the American West (Johns Hopkins University Press, 2022)
Hold It Real Still examines actor and director Clint Eastwood's influence on the Western film while also exploring how that genre continues to operate into the 21st century as a medium for ideas about race and imperialism. Author Lawrence Jackson situates Eastwood's work as a response to defeat in Vietnam, riots in northern cities, the civil rights movement and associated legislation, and the Great Migration. Through close readings of The Good, the Bad and the Ugly, The Outlaw Josey Wales, Ride with the Devil, and Django Unchained, the author juxtaposes the films' motifs, tropes, and hidden Black figures with historicist readings to uncover suppression tactics toward civil rights progress and racial equity in 1970s America that continue today.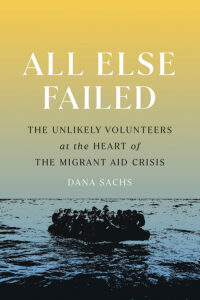 DANA SACHS '84
All Else Failed: The Unlikely Volunteers at the Heart of the Migrant Aid Crisis (Bellevue Literary Press, 2023)
In 2015, a record number of refugees and migrants fleeing war-torn homelands arrived by boat on the shores of Greece, setting off the greatest human displacement in Europe since WWII. Horrific mass drownings were reported in the news as a seemingly indifferent world looked on. Those who reached Europe needed food, clothing, medicine, and shelter, but the international aid system broke down completely. Journalist Dana Sachs documents the successes—and failures—of the volunteer relief network that emerged to meet the enormous need through eyewitness accounts of seven individual refugees and their families. These are stories of despair and resilience, revealing the humanity within an immense humanitarian disaster.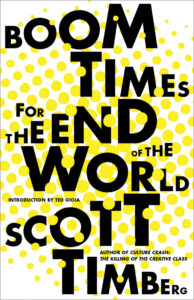 SCOTT TIMBERG '91
Boom Times for the End of the World (Heyday, 2023)
This collection of essays on California's eclectic arts and culture scene was written by the late Scott Timberg, a renowned journalist and cultural critic who took his own life in 2019. As Ted Gioia writes in his introduction, Timberg had a knack for "finding the best in the cultural scene on the dream coast." Enlivened by the author's enthusiasm for his craft and his subjects, these 26 profiles on the arts extend to West Coast jazz and Gustavo Dudamel's Los Angeles Philharmonic; the fiction of Ray Bradbury and John Rechy; the early films of Spike Jonze and Christopher Nolan; the comics of Los Bros Hernandez and Adrian Tomine; and many more musicians, novelists, filmmakers, architects, and impresarios.