In Brief: Exciting news, scholarship, and announcements from around campus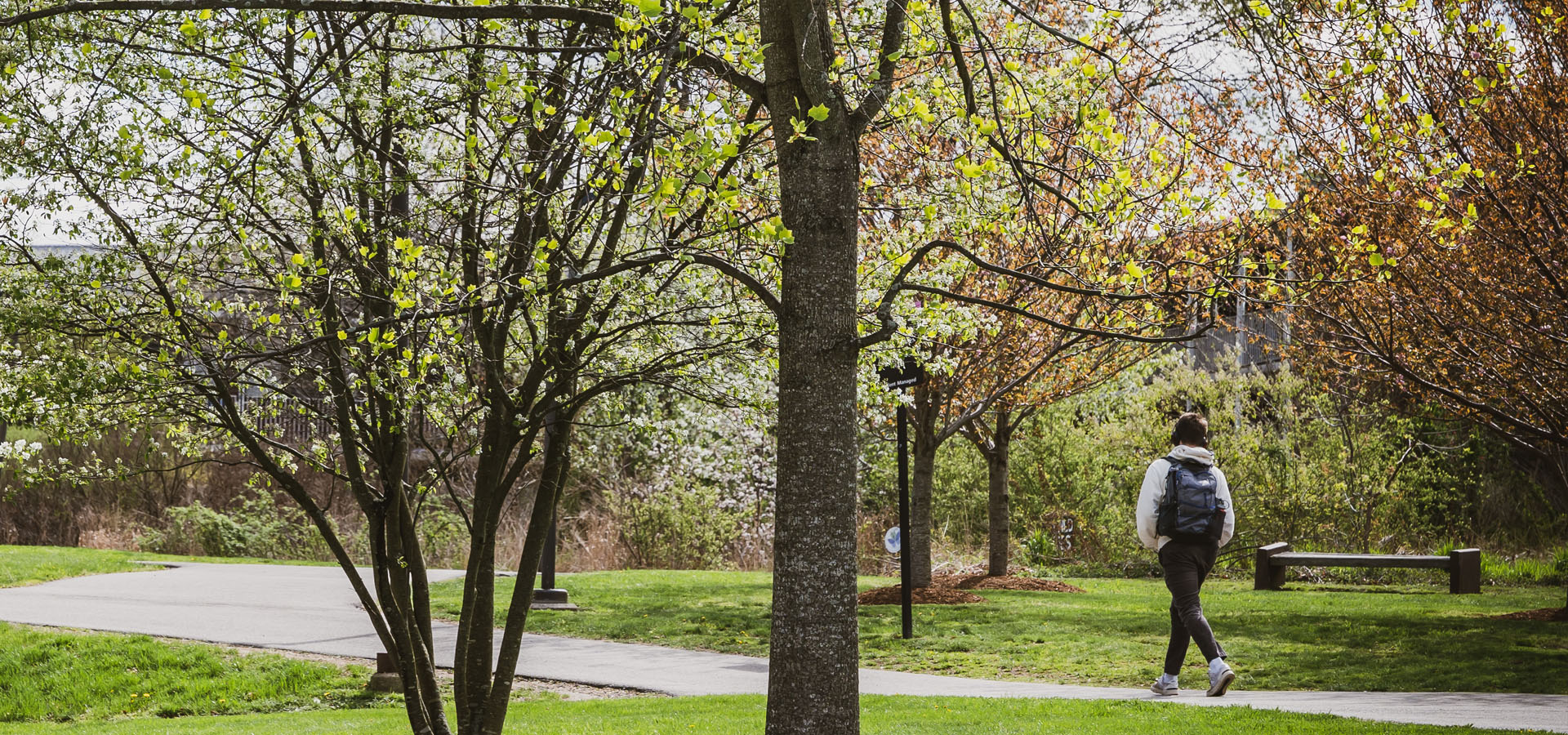 Beginning in Fall 2024, Wesleyan University will no longer include loans as part of its financial aid packages. The University will meet all students' demonstrated financial need without the burden of borrowing. Having already eliminated loans for highly aided students, this should help middle-income families eligible for financial aid find Wesleyan more affordable, continuing its efforts to improve the accessibility of higher education.
The National Endowment for the Humanities (NEH) awarded a Dangers and Opportunities of Technology: Perspectives from the Humanities grant to Professor of History Jennifer Tucker and her collaborator Stephen Hargarten, professor of emergency medicine at Medical College of Wisconsin and the senior policy and injury science advisor for the Comprehensive Injury Center at MCW. The NEH grant supports a two-year scholarly study investigating and collecting information from historical online patent records, including initial identification of important technological developments and their entry into a historical database. The study, titled Engineering Safety into U.S. Firearms, 1750-2010: Inventions, Manufacturers, Outcomes, & Implications, will be hosted within the University's Center for the Study of Guns and Society.
In a July 19 message to the University community, President Michael S. Roth '78 announced that Wesleyan would formally end admission preference for children of alumni—known as legacy admission—following the recent SCOTUS decision to end affirmative action. The University's decision garnered national and international media attention from many outlets, including the New York Times, CNN This Morning, MSNBC's Chris Jansing Reports, the Washington Post, the Wall Street Journal, BBC, and the Boston Globe, among others.
Assistant Professor of Psychology, Alexis May, recently published research that reveals a depression screening questionnaire commonly used by primary care physicians is more effective at predicting future suicidal behavior over the short term than more targeted questions about suicidal thoughts. May's lab worked with The Ohio State University Wexner Medical Center on the project. The study's findings are published online in the Joint Commission Journal on Quality and Patient Safety.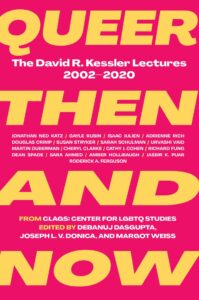 Associate Professor Margot Weiss co-edited the recently published Queer Then and Now (The Feminist Press), a collection of lectures given by the winners of the CLAGS: Center for LGBTQ Studies' annual David R. Kessler Award. The book gathers lectures from 2002 to 2020 by distinguished scholars, artists, and activists in queer and trans studies including Sara Ahmed, Cathy J. Cohen, Roderick A. Ferguson, Isaac Julien, Jasbir K. Puar, Adrienne Rich, Gayle Rubin, Dean Spade, and Susan Stryker.
Robyn Autry, associate professor of sociology, received the faculty research prize in the social sciences in recognition for her strong voice in the study of racial identity, Blackness, and the politics of public memory. Autry is the author of Desegregating the Past: The Public Life of Memory in the United States and South Africa (Columbia University Press, 2017) and her work has appeared in NBC, MSNBC, The Atlantic, Salon, and Aeon.
Hari Krishnan, professor of dance, received the faculty research prize in the arts and humanities division for his contributions to the study of Bharatanatyam, post-colonial, queer dance and film, and contemporary dance from global perspectives. Krishnan published an award-winning book on dance, Celluloid Classicism: Early Tamil Cinema and the Making of Modern Bharatanatyam (Wesleyan University Press, 2019) and his work has been recognized through several others awards, grants, and fellowships.
Foss Professor of Physics Francis Starr received that faculty research award in science and mathematics for his contributions to the fields of nanoparticles and DNA nanotechnology. Since coming to Wesleyan in 2003, Starr has developed a groundbreaking model to predict the bonding behavior between DNA nanoparticles, contributing to the understanding of the glass transition. He has been elected as a Fellow of the American Physical Society, and as a member of the CT Academy of Science and Engineering.
Seven Wesleyan faculty members were appointed to endowed professorships in July: Merve Gul Emre received the Shapiro-Silverberg University Professorship of Creative Writing and Criticism; James W. McGuire received a John E. Andrus Professorship of Government; Brian Hale Northrop received the E. B. Nye Professorship of Chemistry; Dana Royer received the George I. Seney Professorship of Geology; Sonia Sultan received the Alan M. Dachs Professorship of Science; Robyn Autry, associate professor of sociology, will also serve as director of the Allbritton Center for the Study of Public Life; and Peter S. Gottschalk, professor of religion, will serve as academic secretary.
Wesleyan was selected to host a Fulbright Scholar-in-Residence from India to teach new courses and help incorporate more international perspectives into the chemistry curriculum during the 2023-2024 academic year. Professor Pawan K. Sharma, an expert in organic synthesis and medicinal chemistry at Central University of Haryana, Mahendergarh, and earlier dean of Research and Development at Kurukshetra University, Kurukshetra, was selected for the Fulbright award by the Fulbright Foreign Scholarship Board.
President Michael S. Roth '78 and a dozen other college presidents at peer institutions have signed onto the Campus Call, a partnership convened by the Institute for Citizens and Scholars to support free expression and civic engagement on college campuses so that students can continue to serve the public good long after graduation. Here at Wesleyan, the Campus Call is being actualized through the launch of a multi-year Democracy in Action Initiative that supports opportunities for civic engagement, interdisciplinary research, and educational activities.