FALL WEEKENDS: LEGACIES CELEBRATE FAMILY WEEKEND; WESLEYAN'S "NO. 1 FAN" REMEMBERED AT HOMECOMING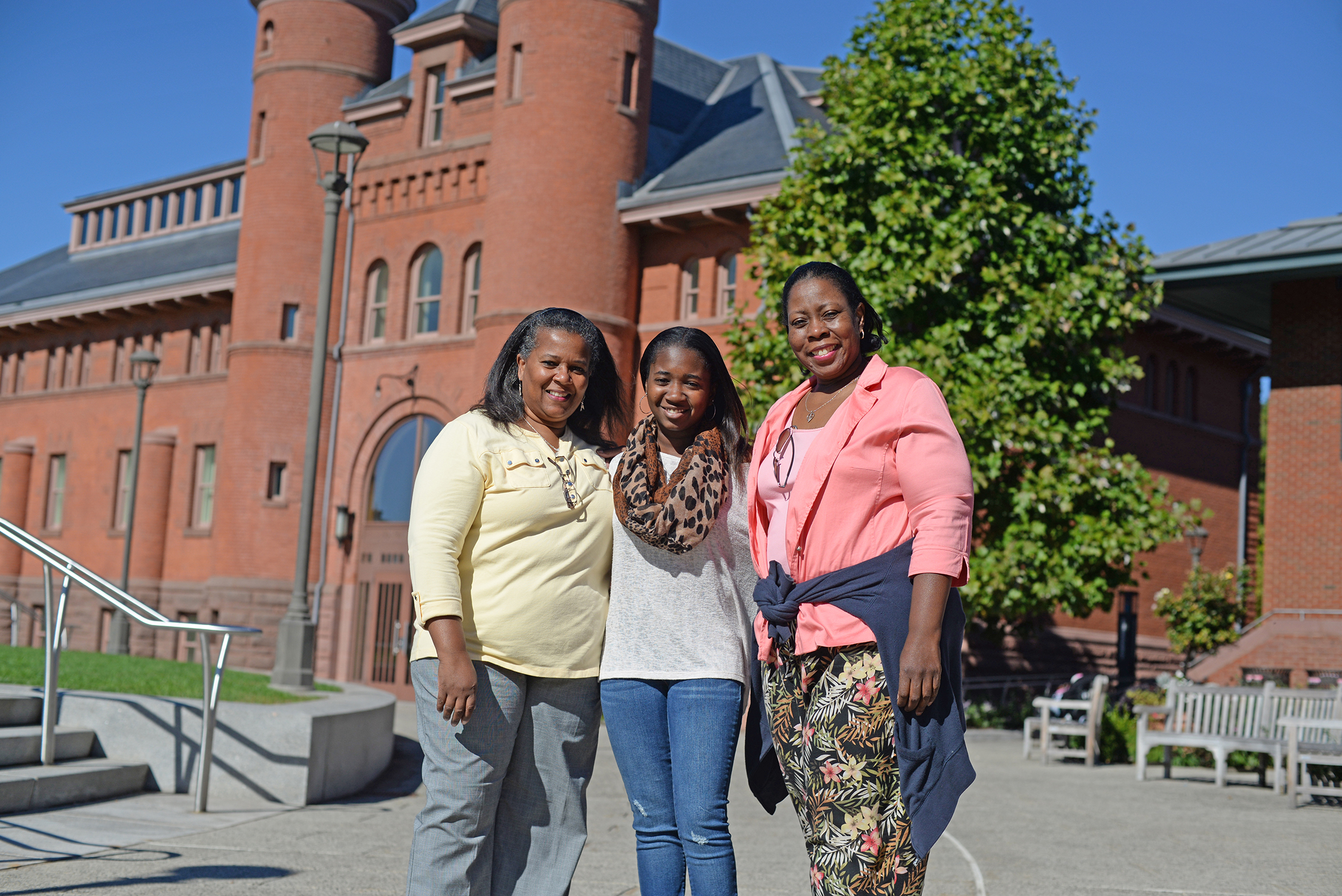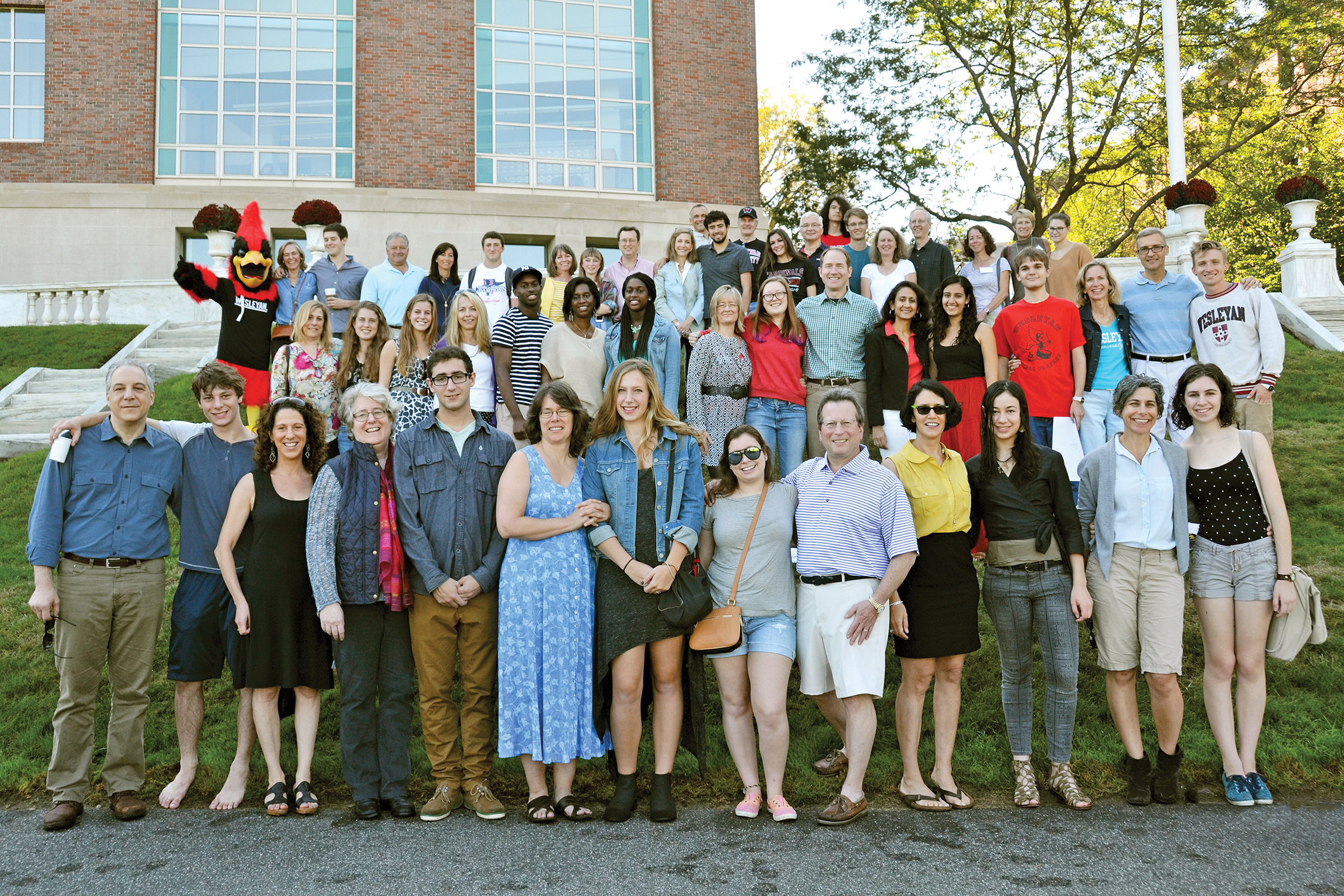 Family Weekend, held the last weekend in September this year, featured WESeminars, athletic contests, and many delighted Wesleyan alumni parents. They lined up with their Wesleyan students on Denison Terrace, along with President Michael S. Roth '78. The Wesleyan Cardinal was also on hand to celebrate the latest generation of Wesleyan spirit.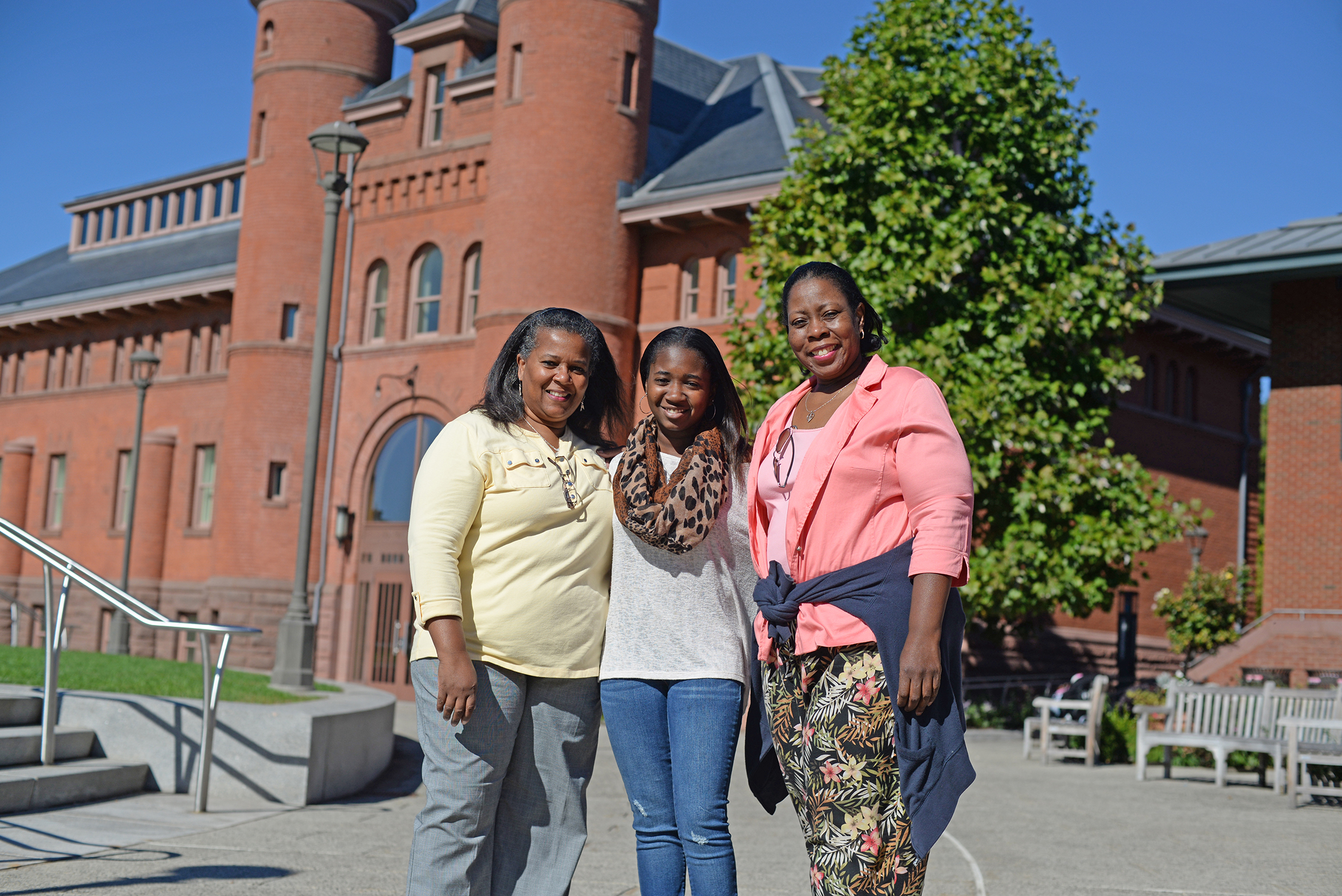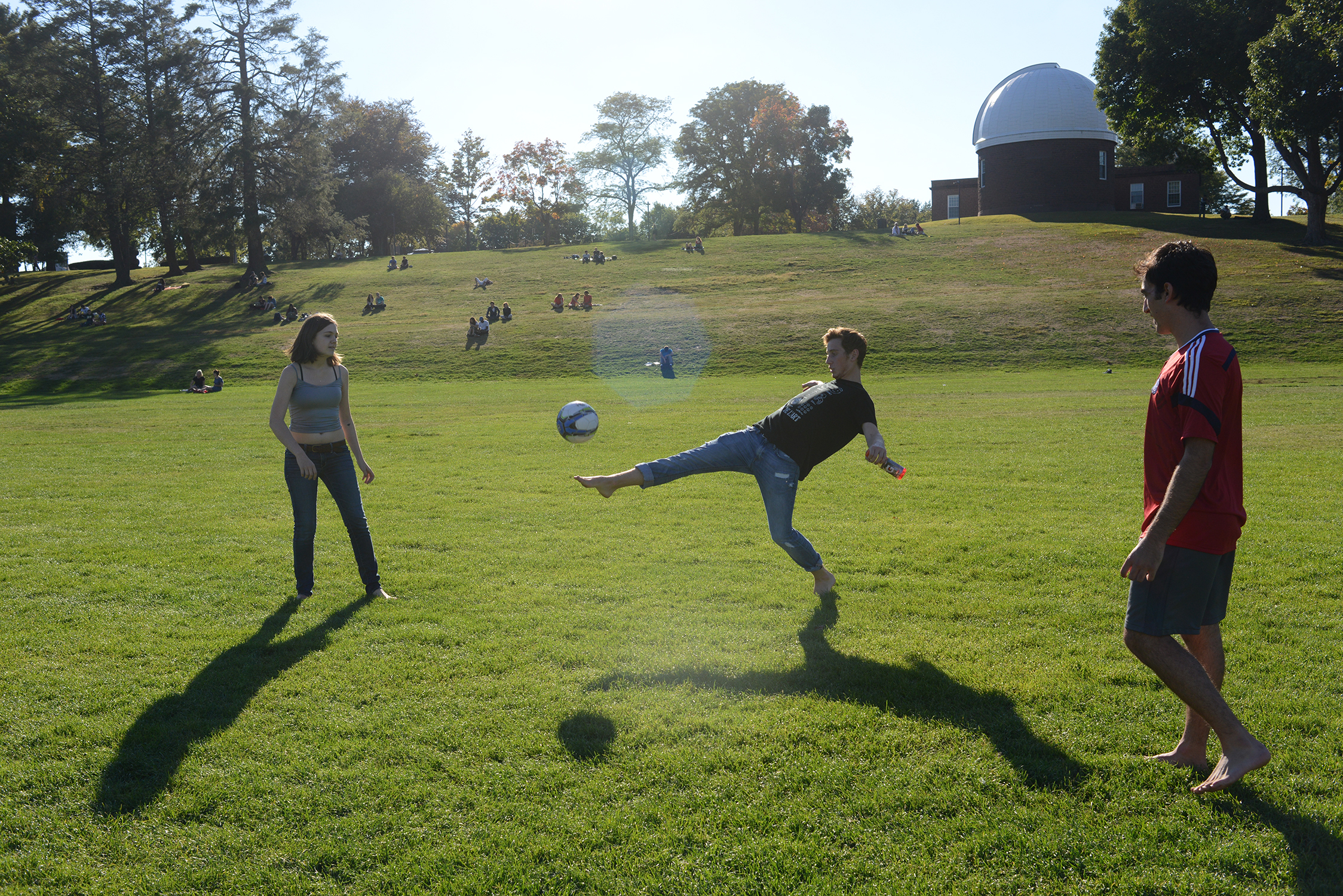 This year Family Weekend was separate from Homecoming, which was held during fall break to coincide with the annual NESCAC- scheduled Wesleyan home game with Williams.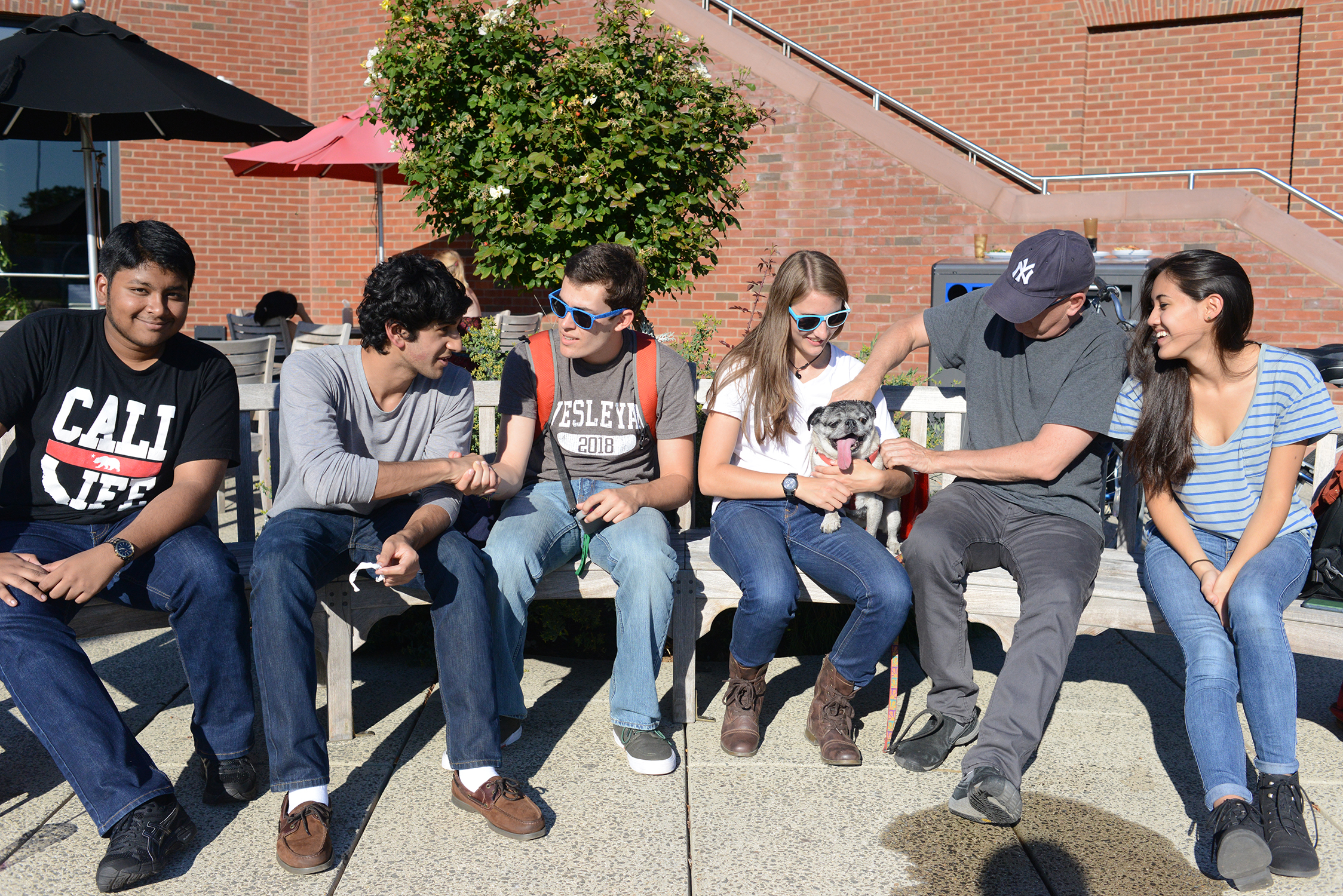 Among the Homecoming events scheduled, family and friends of the late Joseph G. Lynch '47, GP '07, '14, gathered to toast and celebrate the life of Wesleyan's #1 fan. "The Best Seat in the House" above Andrus Field on the deck outside the Daniel Family Common in the Usdan University Center is dedicated in his memory.
Photos by Dat Vu '15, John Van Vlack and Olivia Drake MALS '08