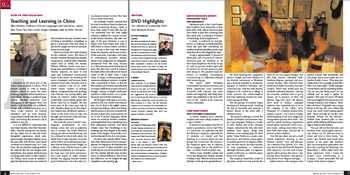 Adolescent girls in the United States skip breakfast more frequently as they grow older, with African-American girls more likely to skip their morning meal than white girls, according to Professor of Psychology Ruth Striegel-Moore.
A study co-authored by Striegel-Moore, an authority on eating disorders, found that girls who consistently ate breakfast had lower (healthier) body mass index than those who skipped the meal.
At age 9, approximately 77 percent of white girls and 57 percent of African-American girls ate breakfast on all three days sampled in the study. By age 19, only 32 percent of white girls and 22 percent of African-American girls were doing so. The greatest racial difference in breakfast consumption occurred at age 12. Differences declined with increasing age.
The report, titled "Breakfast Consumption by African-American and
White Adolescent Girls Correlates Positively with Calcium and Fiber Intake and Negatively with Body Mass Index" was published in the June 2005 issue of the Journal of the American Dietetic Association.