ANDREW VOGEL '95: FORGING RELATIONSHIPS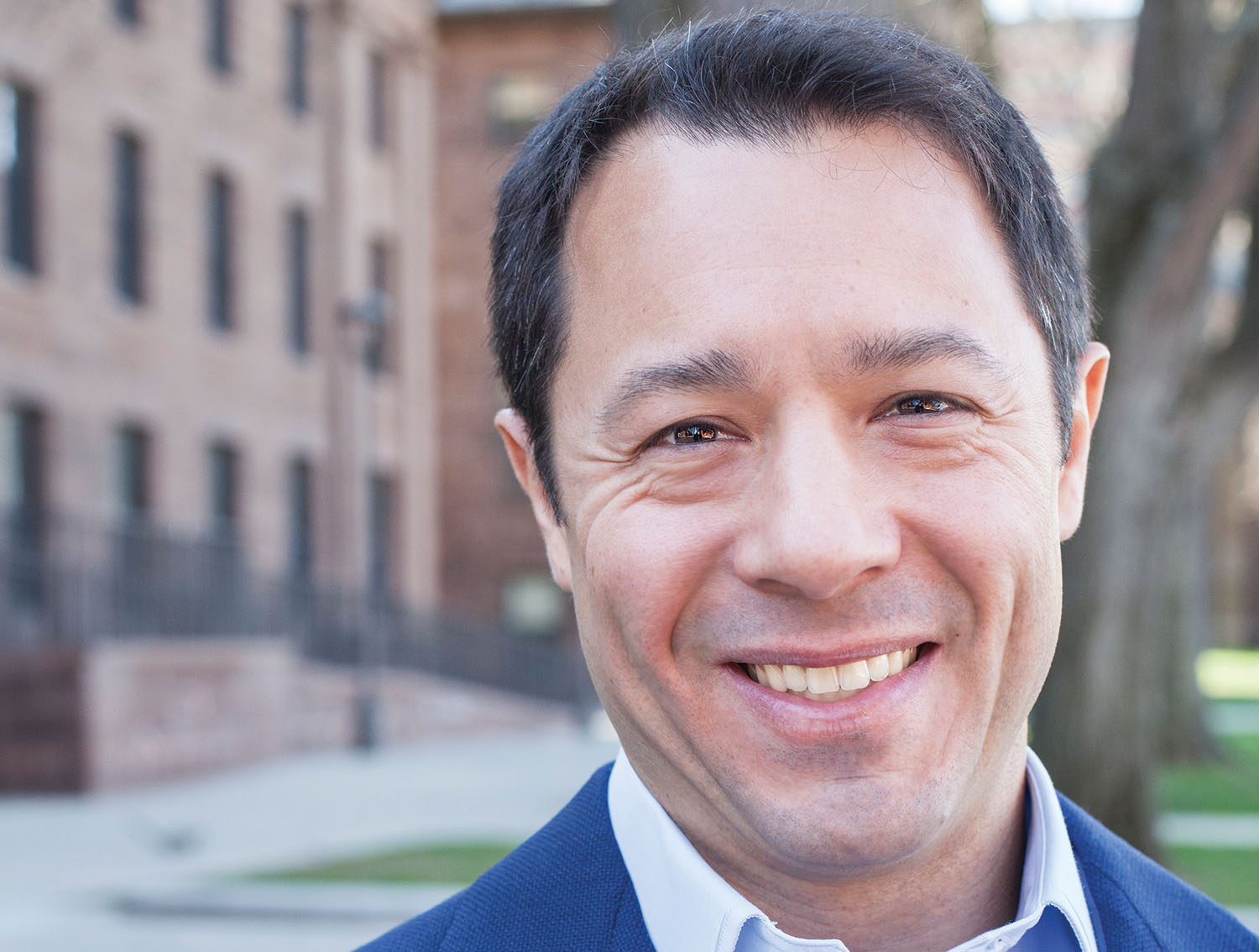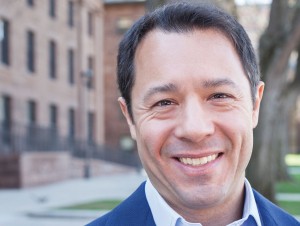 When Andrew Vogel '95 talks about his relationship with Wesleyan, it's a story of the importance of alumni connections—forging them, fostering them, and following them into the next generation of graduates.
A partner with ZM Capital, a partnership founded by Strauss Zelnick '79, Vogel recently sponsored a large gift—$1 million—to the Wesleyan endowment from that firm, generated by one of the investments he had led. It was a gift that Zelnick and his other partners fully supported, and came on the heels of "stepping up my own personal financial commitment to Wesleyan," said Vogel.
He is delighted to see the university take an active role in forging connections among alumni: "Personal relationships with individuals passionate about Wesleyan foster energy in the alumni body," says Vogel. He notes that his own meeting with Zelnick, through the private equity firm Ripplewood Holdings, proved to be one of the key events bringing him back to alma mater: "I served as Strauss's liaison at Ripplewood, and when I first met Strauss, I knew that was the beginning of a strong friendship. I also went to some NYC-related events and found that Strauss's enthusiasm and deep connection to the university re-energized me. And Michael Roth's vision is inspiring. He's such a great ambassador for the university."
For those inspired to deepen their own connection to the university, Vogel notes that many paths are available. He recommends attending local Wesleyan alumni events and getting involved with the Career Center. "One of the most important things a Wesleyan alumnus can do for students is offer the advice and guidance that only someone who has been in the field can give them. Network value is huge; it's a duty—and a joy—to help out. We—the alumni—are the ones who make the Wesleyan network strong."