TERRY HUFFINGTON AND RALPH DITTMAN P'11, '14: FUNDING SCHOLARSHIP FOR INDONESIAN STUDENTS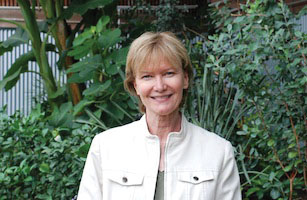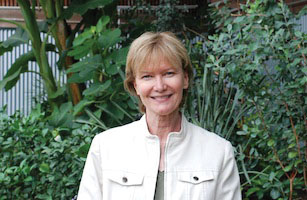 Wesleyan parents Terry Huffington and Ralph Dittman have donated to financial aid and environmental programming throughout their daughters' undergraduate careers. Recently they made a generous new commitment through the Huffington Foundation: $1.2 million to endow the Huffington Freeman Scholarship, which will support high-need students from Indonesia in perpetuity. This gift reflects both their appreciation of Wesleyan and their attachment to Indonesia.
As a Texas native, Huffington didn't know much about Wesleyan when she first accompanied her high school daughter on a visit. "Our tour guide was a triple major—physics, Science in Society, and something else—very Wesleyan. Sydney felt an immediate connection." Sydney Dittman '11 double-majored in neuroscience and behavior and religion; following in her father's footsteps, she is now in medical school. She has a strong interest in alternative and complementary medicine. An earth and environmental sciences major, her sister Lindsay '14 also has studied government and language, and received the Cole Prize for a piece of creative nonfiction writing.
With a family connection to Indonesia through Huffington's father, a geologist and oilman, she and Dittman dedicated their fund as the Huffington Freeman Scholarship. "Indonesia is important to the global economy and the global ecology," Huffington notes. "Bringing Indonesian students here is enriching for them and also for us." Additionally, they are honoring the fact that, "The Freeman family has such a good reputation in Asia."
"We love Wesleyan," Huffington asserts. "Early on we were impressed to hear President Roth say that it's great to question and stir things up, but that's not enough—you should take action to bring about positive change."
The first Huffington Freeman Scholar will be named this September from the Class of 2018.