RANDY SIEGEL '83 FUNDS SUMMER STUDENT SCIENCE RESEARCH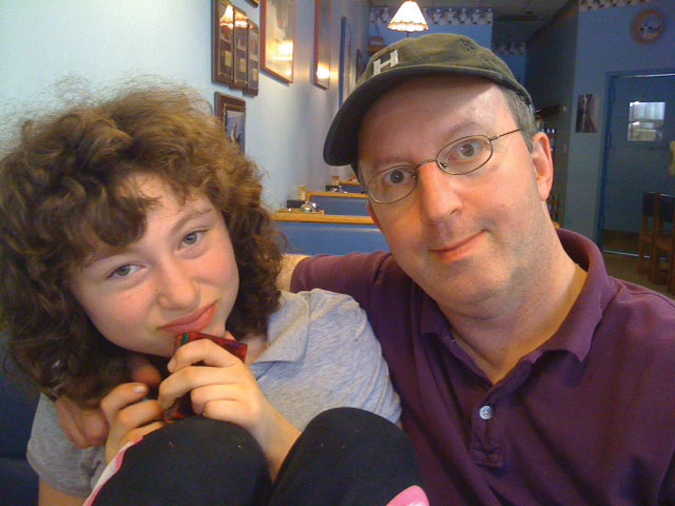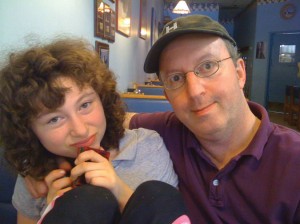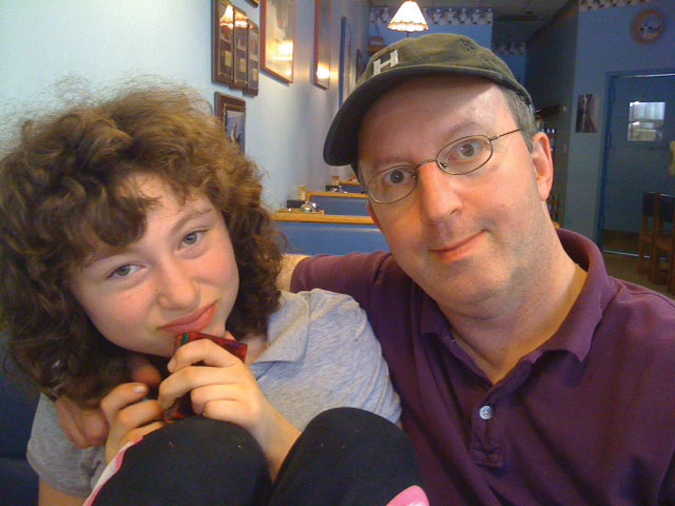 Randy Siegel '83, a College of Letters alumnus, and his wife, Lisa, have a personal reason for giving to Wesleyan: their daughter (above, with Randy). Their new endowment gift supports a student working in Professor Jan Naegele's lab on cutting-edge epilepsy research.
Rebecca Siegel, 17, has struggled with intractable epilepsy since infancy. Several years ago Randy and Lisa joined a young advocacy group, CURE Epilepsy. Siegel, president of the news company Advance Local, said his gift idea began there: "Last fall I was reviewing CURE's latest research grants: Our largest award had just gone to Janice Naegele, Wesleyan Professor of Biology and Neuroscience & Behavior." Siegel called, introduced himself, and invited her to CURE's annual benefit. Naegele's work suggests the exciting possibility that neural cell stem grafts can reduce the severity and frequency of seizures in a mouse model of epilepsy.
"This was not an established enough approach for the National Institutes of Health," Naegele said. "I knew that CURE funds more novel initiatives, and, after hesitating, I'd sent in the grant application and was stunned that, out of all the proposals from all over the world, we won."
Wesleyan's research programs often involve lab collaboration. In this case, Laura Grabel (Biology and Lauren B. Dachs Professor of Science and Society) contributes expertise with embryonic stem cells, and Gloster Aaron (Biology and Neuroscience & Behavior) is a neurophysiologist.
Impressed by Wesleyan undergraduate involvement in research, Siegel decided to endow a summer fellowship. Elizabeth Paquette  '15, double major in mathematics and neuroscience & behavior, was the first recipient of the Siegel Family Research Fellowship.
"Jan is a leader in the field," Siegel said. "And these students will become leaders, also.  With all the impressive science on campus, there is as much a chance of a cure for epilepsy coming out of Wesleyan as anywhere."