WE GOT THE BEATS: LUKE WOOD '91 AND BOZOMA SAINT JOHN '99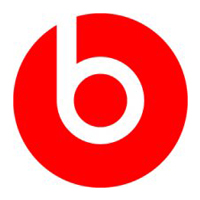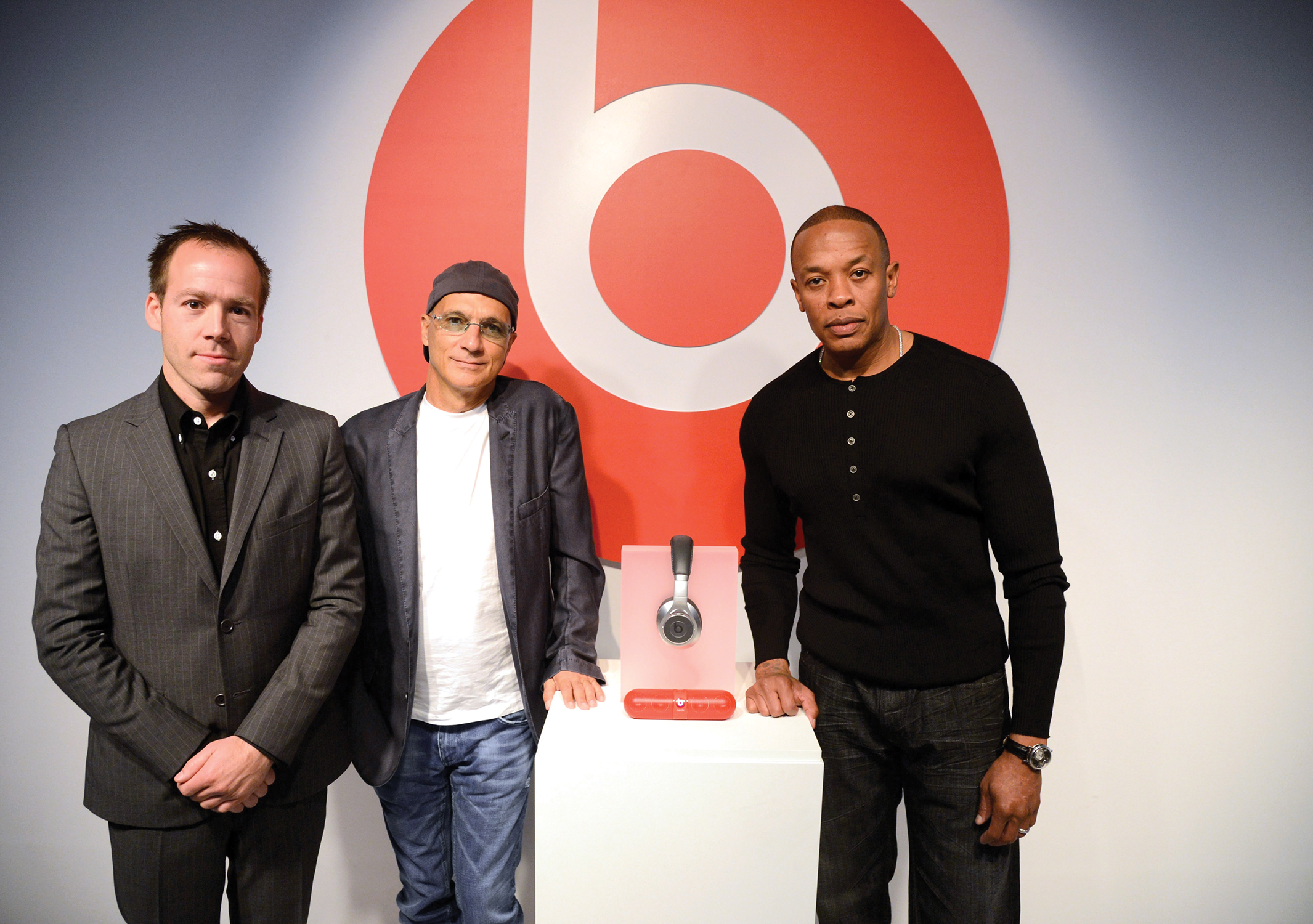 By Mike Sembos
Beats Electronics was founded in 2006 by Dr. Dre and Jimmy Iovine. Since then, the company has grown by leaps and bounds. With smart design, premium audio, and eclectic marketing techniques, Beats connects with a young, cutting-edge generation of music listeners in ways the established audio companies are too out-of-touch to consider. The Beats staff, made up largely of musicians, producers and music lovers, works closely with modern designers, street artists, musicians, and athletes to reflect fashionable pop culture, always keeping its fingers on the pulse of what is happening right now.
First came the headphones and speakers. It didn't take long after launching the Beats by Dr. Dre line of headphones for it to catch on and become a top-seller, endorsed in ads by Dr. Dre himself as delivering studio-quality playback with a generous helping of bass response. (Deep bass being a key element of modern music that often gets lost in headphones and earbuds.)
In 2012, the company expanded its scope by entering the still-formative streaming music service game. It purchased an existing streaming service, Mog, retooled it, and re-launched an improved, forward-thinking new version called Beats Music in January 2014.
Luke Wood '91, an American Studies major at Wes who focused on cultural production and critical theory, played an important role in the company's successes. He is currently the president of Beats Electronics.
"Beats by Dr. Dre was a response to two significant problems in the consumer audio marketplace," he explains. "First, existing products were not created to reproduce the acoustic characteristics of contemporary records, and lacked design intelligence. Second, the proliferation of portable devices—from laptops to smartphones to iPads—and the availability of Internet everywhere created an explosion of portable content consumption. The quality of that audio experience had to parallel the quality of video experience but nobody was explaining that correlation to the listener."
This past April, a corporate game-changer occurred. Beats Music and Beats Electronics were acquired by Apple to the tune of $3 billion. That's right, three billion dollars. What was already a promising future now seems to be a sure thing—Beats, with the backing of Apple, is going to fundamentally change the way the music industry does business.
Wood gives Wesleyan credit for greatly influencing the innovative culture of Beats.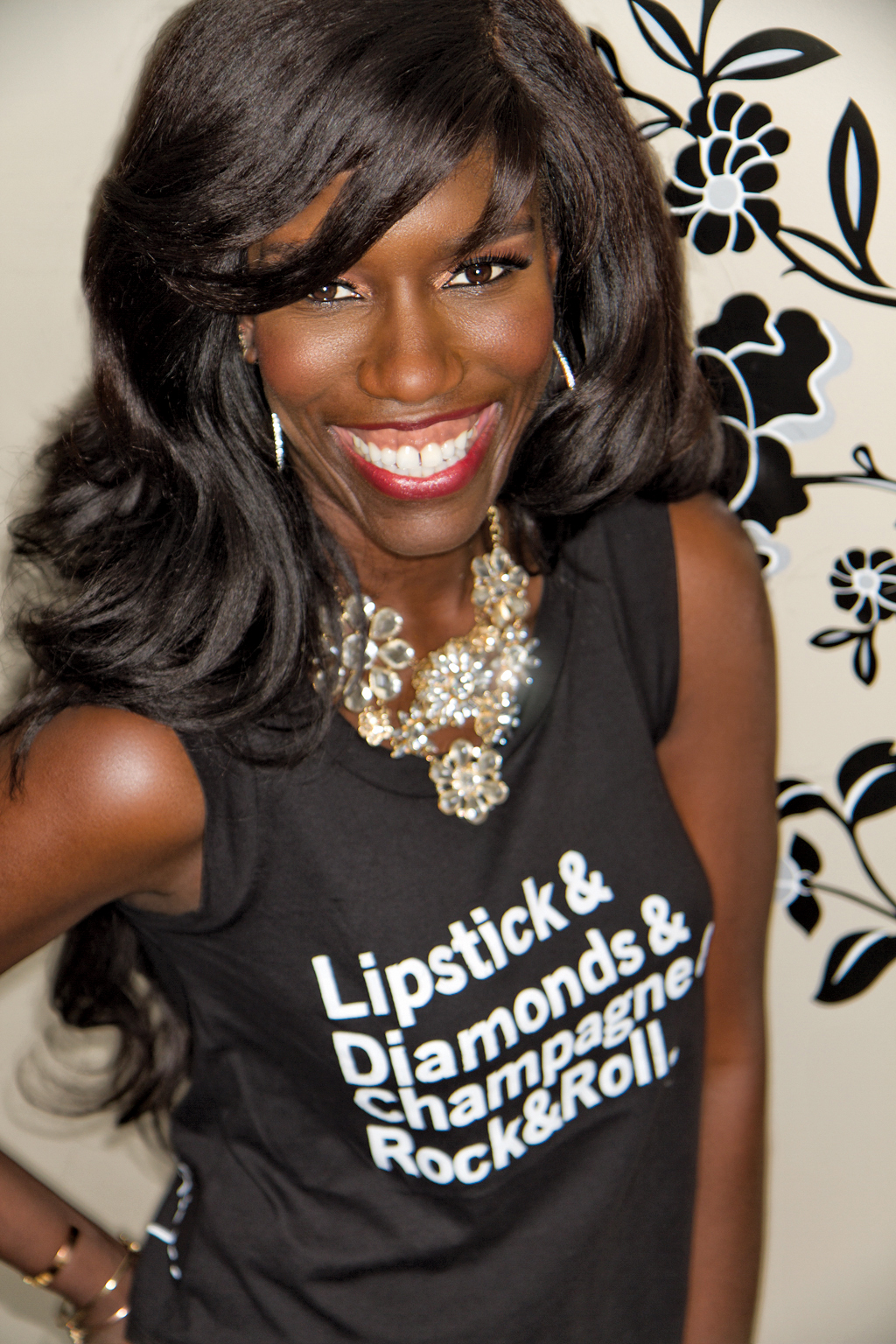 "Our design philosophy, use of appropriation, identity, opposition and bricolage in our content creation, and our focus on a diverse, transparent and egalitarian work environment were all informed by my experiences at Wesleyan," he says. "It's no accident that Wesleyan alum Susan Paley '89 was my partner in setting up the company's operations for Jimmy Iovine and Dr. Dre, and that Bozoma Saint John '99 is head of marketing for Beats Music." Yet another key Wood-Wesleyan partnership: he is married to Sophia Nardin '91, whom he met as an undergrad.
Saint John joined the company this past April, and she hit the ground running. Saint John—a Wesleyan English and African American Studies major and Ghana native—is a pop culture junkie who has figured out how to transform her affinities for current TV shows, movies, people-watching, and social media trends into result-producing marketing materials in line with the Beats milieu.
"Right now we're focused on the future of music consumption," she says. "It's a very exciting time, and I feel so fortunate to be in the middle of history in the making. We'll be shaping the way people listen to music, and every day, I am focused on awareness for consumers and how to make that process even more enjoyable."
Part of that shaping involves convincing the public that recorded music is indeed a commodity worth paying for. The proliferation of illegal downloading and free YouTube streaming created a dark ages of sorts for the music industry. When the public can access something for free for an extended period of time, it loses its inherent value. Before the industry can move forward, this harmful mindset must be reversed. Music fans must learn to understand that if they don't put money into the industry, it cannot produce quality content.
"That concept is at the very core of Beats Music," says Saint John. "We want to create a premium experience around music that benefits the artists, the fans, and the industry as a whole."
Beats Music's angle combines the on-demand, songs-chosen-by-the-user approach (much like Spotify) with carefully curated playlists and listening suggestions (like Pandora, except for Beats the curating is done by taste-making humans and not an algorithm). This allows users to have complete control over their selections while giving them the option to discover new music based on their tastes.
By shaping the service in an appealing way that elicits an emotional response from the listener, the Beats Music team is creating a digital packaging that frames the product to reflect the true value it holds. To do so, they must approach their work from the perspective of music lovers.
"We look at our business through a very different lens because of our deep roots in music," says Saint John. "I absolutely love music and have been around it my whole life. I grew up with a father who is a natural musician as well as an academic musician—he received a Ph.D. from Wesleyan in 1977 in ethnomusicology and anthropology—and I think his passion must have rubbed off on me early on."
Luke Wood's musical career began via an internship with the A&R team at A&M records in 1990. Then, after Wes graduation, he began working for Geffen Records, one of the biggest labels on the planet in 1991.
"David Geffen was running the company and it was at the center of a cultural sea change in music," says Wood. "On the Geffen label we had Guns n' Roses, Aerosmith, and the Eagles, and then on the sister DGC label we had Nirvana, Sonic Youth, Beck, Jawbreaker, and more. I had spent my musical life living in the underground but for this moment in time we were fortunate to be at ground zero. For us at the label, we thought we were killing 'corporate rock' from within. At Beats, I'm fortunate to work with an array of artists every day. Music is the heartbeat of our brand, and all of the content we create starts and ends with the right song."
Like so many others at Beats, Wood is also a musician. His band Sammy, formed along with Jesse Hartman '92, was even signed to Geffen/DGC for a time in the mid-'90s.
"It was always a dream to play music for a living but in a sort of existential absurdist way," he says. "Deep down I always thought I'd be a lawyer. … I still play guitar every day and I'm on the board of Fender Musical Instruments, so I think a lot about the responsibility of music education and the divinity of the instrument. Beats by Dr. Dre is an extension of this thinking—if you don't have access to the right instrument you can't make the music, but if you don't have access to the right instrument of playback, you can't hear it."—MIKE SEMBOS
Mike Sembos is a Connecticut writer and musician.