Bully Pulpit: Marketing for a Better World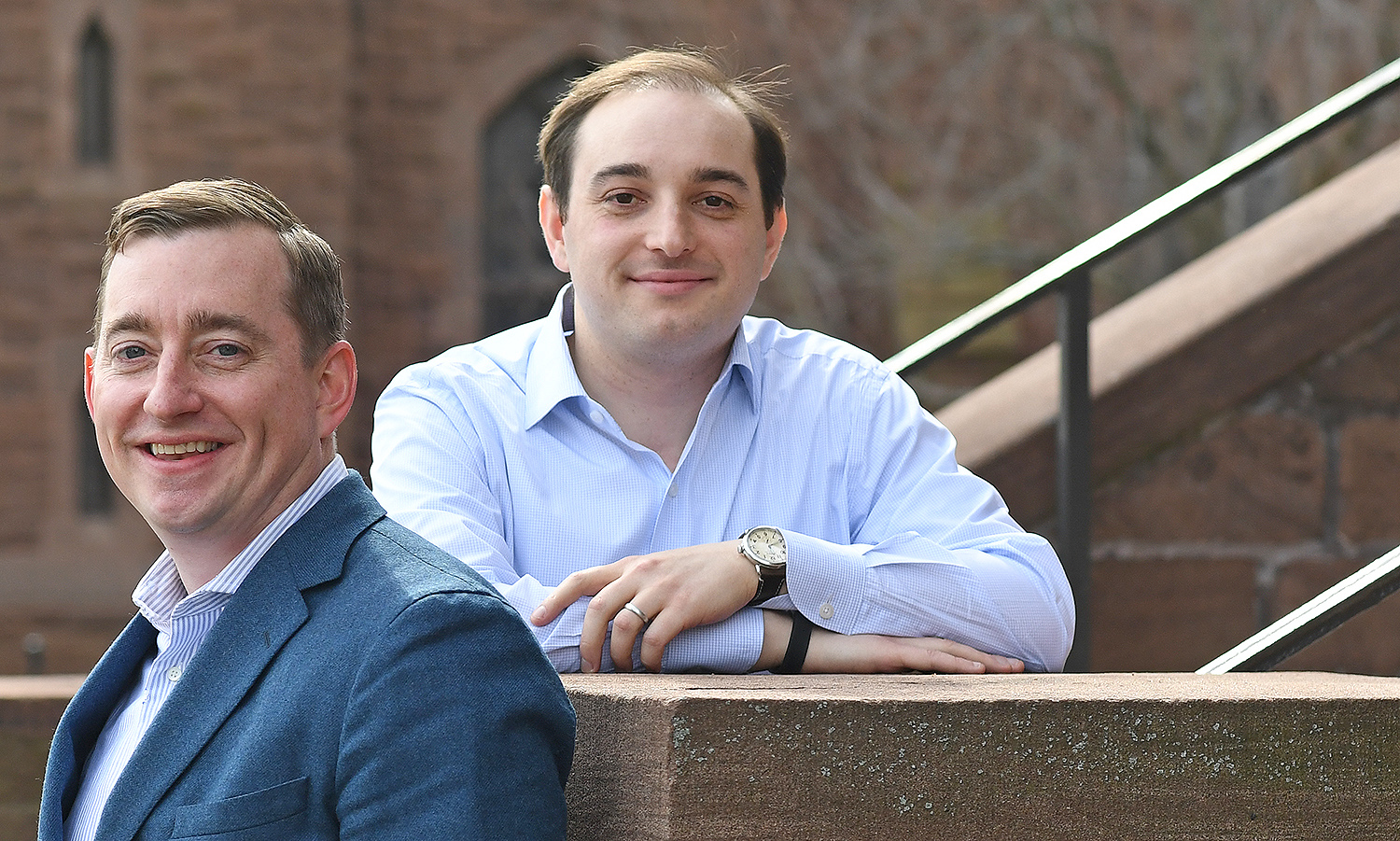 When a progressive marketing and communications agency that has major Democratic organizations as clients—and ran the digital marketing operations for Barack Obama and Hilary Clinton—decides to expand into the corporate world, one company you might not expect to be on the list is McDonald's.
Yes, that's the purveyor of hamburgers founded by the famously conservative Ray Kroc. But times change, and when McDonald's wanted to tell the world about its new practices to improve environmental sustainability, the company turned to Bully Pulpit Interactive and founding partners Andrew Bleeker '07 and Ben Clark '99.
In doing so, McDonald's selected a youthful firm known for its strength in digital communications. Bully Pulpit looks for a blend of Madison Avenue creative, Silicon Valley tech, and Inside-the-Beltway politics.
Bleeker had his eye on elections and politics as a means to exercise power and make change from the time he was a Wesleyan student. Later, he began to consider how political change occurs outside the electoral system.
"Wesleyan students want to change the world," he says, "but how does one do that outside the political system? What are the organizations that can create real change, and how do you build support for those types of changes?"
Prior to forming Bully Pulpit, Bleeker had cemented his reputation as a digital-savvy Democratic advisor by managing the digital media side of President Obama's 2008 campaign—with impressive results. Clark had been an early tech adaptor in politics and journalism, in 2004 on Gov. Howard Dean's campaign, and later as the first editorial director of the digital version of Washingtonian. Subsequently, he devoted himself to advocacy campaigns on behalf of companies and causes while building digital operations in small political shops and then larger agencies.
They joined forces in 2009, reasoning that they could apply their experience more broadly, both in the political realm and in the corporate world, where they could help companies strategize about progressive issues pertaining to values, climate change, employment practices, and more.
"We understand the importance of values, and we get how to make the case internally and externally for companies to recognize that progressive social and business policies have a real return on investment," says Clark. In a world of low trust and fake news, responsible business executives are providing moral and ethical leadership, he contends, and that matters to their employees.
Bully Pulpit started as an eight-member firm devoted mostly to digital advertising. Now it's a full-fledged marketing agency with a staff of 120 and offices in Washington, D.C.; New York; Chicago; and San Francisco, which has "exponentially increased the amount of time we spend in hotels and airplanes," says Clark. Corporate clients include Airbnb, Uber, and EY (Ernst & Young). True to their political roots, clients also include a broad range of Democratic organizations and nonprofits such as Sen. Elizabeth Warren, Emily's List, the Gates Foundation, and the ACLU. Bully Pulpit was instrumental in building the Save My Care grassroots organization of health care patients in states such as North Carolina to persuade Republican swing legislators to vote against repeal of the Affordable Care Act (Obamacare).
Bully Pulpit has worked in an industry that recently prompted hearings on Capitol Hill—social media—which has stirred issues of accountability for paid political communications online. The grilling of Facebook CEO Mark Zuckerberg highlighted the importance of this topic.
Bully Pulpit stresses the dangers to our political system of fake accounts and bots that impersonate voters, as well as problems stemming from the distribution of information and news by non-campaign entities through online paid advertising. The firm has worked for a decade with political candidates, committees, and independent groups to advance this issue.
"We have taken the long view on our industry and favor transparency—we called for tech companies to disclose who bought political ads well before the hearings, and have taken a lead on how to regulate the industry, providing comments and testimony to the Federal Election Commission and working with companies on how to change their products and policies, and communicate better," say Clark.
In the whirl of national politics, Bully Pulpit confronts constant change. "You can't go to school for what we do," Bleeker says. "We learn every day. Our work is a mix of social science, statistics, art, and writing. We're trying to build a new type of agency that breaks down silos. It's a very Wesleyan model."