WESLEYAN WELCOMES EIGHT NEW MEMBERS TO THE BOARD OF TRUSTEES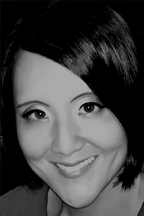 Saeyun D. Lee '93 
Lee is the senior assistant commissioner for academic affairs in the Massachusetts Department of Higher Education, and supports the development and implementation of initiatives to continually enhance the quality of public institutions of higher education and increase college and career readiness starting at birth. She previously served as the policy director in the Massachusetts Executive Office of Education and managed the development and implementation of statewide policies across the early education, elementary and secondary education, and higher education sectors. She also was an adjunct lecturer at the Harvard Graduate School of Education. A former assistant dean of admission at Wesleyan, she has been tri-chair of the Wesleyan Alumni of Color Network, chair of the Wesleyan Asian Pacific American Alumni Council, and a class agent for the Class of 1993. She earned an Ed.M. in administration, planning, and social policy at the Harvard Graduate School of Education and a Ph.D. in education policy and leadership at Teachers College, Columbia University.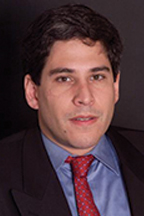 Marc O. Nachmann '91 
Nachmann is co-head of the Global Financing Group for Goldman, Sachs & Company. He is a member of the Firmwide Suitability Committee, the Firmwide Capital Committee, the Investment Banking Division Executive Committee, the Investment Banking Division Operating Committee, and the Securities Division Client and Business Standards Committee. Nachman joined Goldman Sachs in 1994 as an associate in the Corporate Finance Department. Prior to assuming his current role in 2014, he was co-head of the Global Natural Resources business. He was a member of the firm's Strategy Committee from 1998 to 2002 and was named managing director in 2002 and partner in 2004.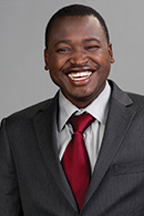 Kennedy Owiti Odede '12 
Odede is an internationally recognized community organizer and social entrepreneur, and the founder of Shining Hope for Communities (SHOFCO), the largest grassroots organization in Kenyan slums, which now serves 50,000 people and provides a model that links free schools for girls to holistic community services for all. Odede has received fellowships from Echoing Green and the Aspen Institute and more than 10 global awards for leadership. He was named to Forbes "30 under 30" for top social entrepreneurs. His opinion pieces have been published by The New York Times, CNN, and Project Syndicate, and he has been featured five times by Nicholas Kristof in The New York Times. A member of the Clinton Global Initiative, his work has been cited for Outstanding Commitment to Action by President Bill Clinton and Chelsea Clinton. He is an advisory board member for Wesleyan's Patricelli Center for Social Entrepreneurship and was the 2012 class speaker at Commencement.
Pruzan is partner and co-founder of Centerview. As an investment banker with 25 years of experience, he has advised on many of the largest and most complex mergers, acquisitions, and strategic restructuring transactions around the globe. He has completed over $400 billion of transactions in his career across a broad range of industry sectors. Prior to Centerview, he was head of global investment banking and CEO of North America at Dresdner Kleinwort Wasserstein and president of Wasserstein Perella & Co. He graduated with distinction from the Harvard Business School. He is a former member of McKinsey & Company, where he specialized in strategic consulting for consumer products companies and financial institutions. A steadfast supporter and board member of various artistic, educational, and cultural organizations, he serves as chairman of the board of the Jewish Museum and is co-chairman of the board of trustees for the Ethical Culture Fieldston School. Pruzan serves as the vice chairman of the board of ArtsConnection, a leading not-for-profit organization that provides arts education to New York City public school children.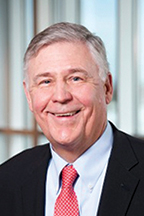 Philip J. Rauch '71 
Rauch is a partner at Brown Advisory, an independent Baltimore-based investment firm that manages approximately $48 billion in assets for both institutional and private clients. Prior to joining Brown Advisory, he worked at Alex, Brown & Sons, T. Rowe Price, and Morgan Stanley. A graduate of the Harvard Business School, he is a chartered financial analyst and a certified public accountant. He has served as a trustee for CenterStage, a Baltimore theater company, and for the Rauch Foundation, as well as for several other nonprofit organizations.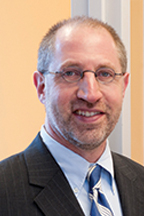 Muzzy Rosenblatt '87
Rosenblatt is the executive director of the Bowery Residents' Committee (BRC), which provides comprehensive and integrated housing and services to more than 10,000 homeless New Yorkers each year. Since arriving at BRC in 2000, he has led the agency through a period of fourfold growth that has strengthened its financial condition, improved the quality of services provided, and established BRC as a leader and innovator among not-for-profit social services agencies. Rosenblatt previously held several positions in New York City government under Mayors Koch, Dinkins, and Giuliani, including first deputy commissioner and acting commissioner of the NYC Department of Homeless Services. He currently serves on the advisory board of the Patricelli Center for Social Entrepreneurship, as a WEServe planner and host, as a member of Wesleyan Alumni in Philanthropy and Public Service, and as a supporter of the Career Center, sponsoring winter/summer interns and offering career guidance whenever needed. He also was a member of his 25th Reunion committee.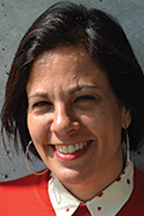 Joanne S. Wilson P'13, P'15, P'18
Wilson has had varied careers—starting out in retail, eventually moving to the wholesale arena, and then transitioning to the media side of the technology world before reinventing herself as an investor. She is currently an active angel investor with a portfolio of more than 50 companies including Food52, Catchafire, Vengo, Nestio, CaptureProof, Maker's Row, Le Tote, and Little Borrowed Dress. She has also invested in real estate and several New York area restaurants. She has been involved in a number of education projects and chairs Hot Bread Kitchen, a nonprofit committed to increasing access to the culinary industry for women and minority entrepreneurs. She serves as a board member of The High Line. For more than 10 years, she has maintained a popular blog, gothamgal.com.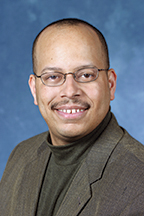 Alford A. Young Jr. '88 
Young is the Arthur F. Thurnau Professor and chair of the department of sociology at the University of Michigan, and he also is affiliated with the department of Afroamerican and African studies. His research concentrates on the ways in which the belief systems of African Americans are shaped by their social experiences and has focused on low-income African Americans, African American intellectuals, and diversity and multiculturalism in higher education. He is the author of The Minds of Marginalized Black Men: Making Sense of Mobility, Opportunity, and Future Life Chances and co-editor of Faculty Identities and the Challenge of Diversity: Reflections on Teaching in Higher Education, and more than 30 articles published in academic journals. Young serves on the advisory board of the Morehouse College Research Institute and is vice chair of the board of the YMCA of Ann Arbor, Michigan. He received the latter organization's Volunteer of the Year Award in 2003 and its Lifetime Achievement Award in 2014. He received the Alumni Service Award in 2008 and the Distinguished Alumni Award in 2013. He served as an alumni-elected trustee from 1998–2001.