SCHOLAR ATHLETE ANDREW YIN '15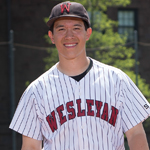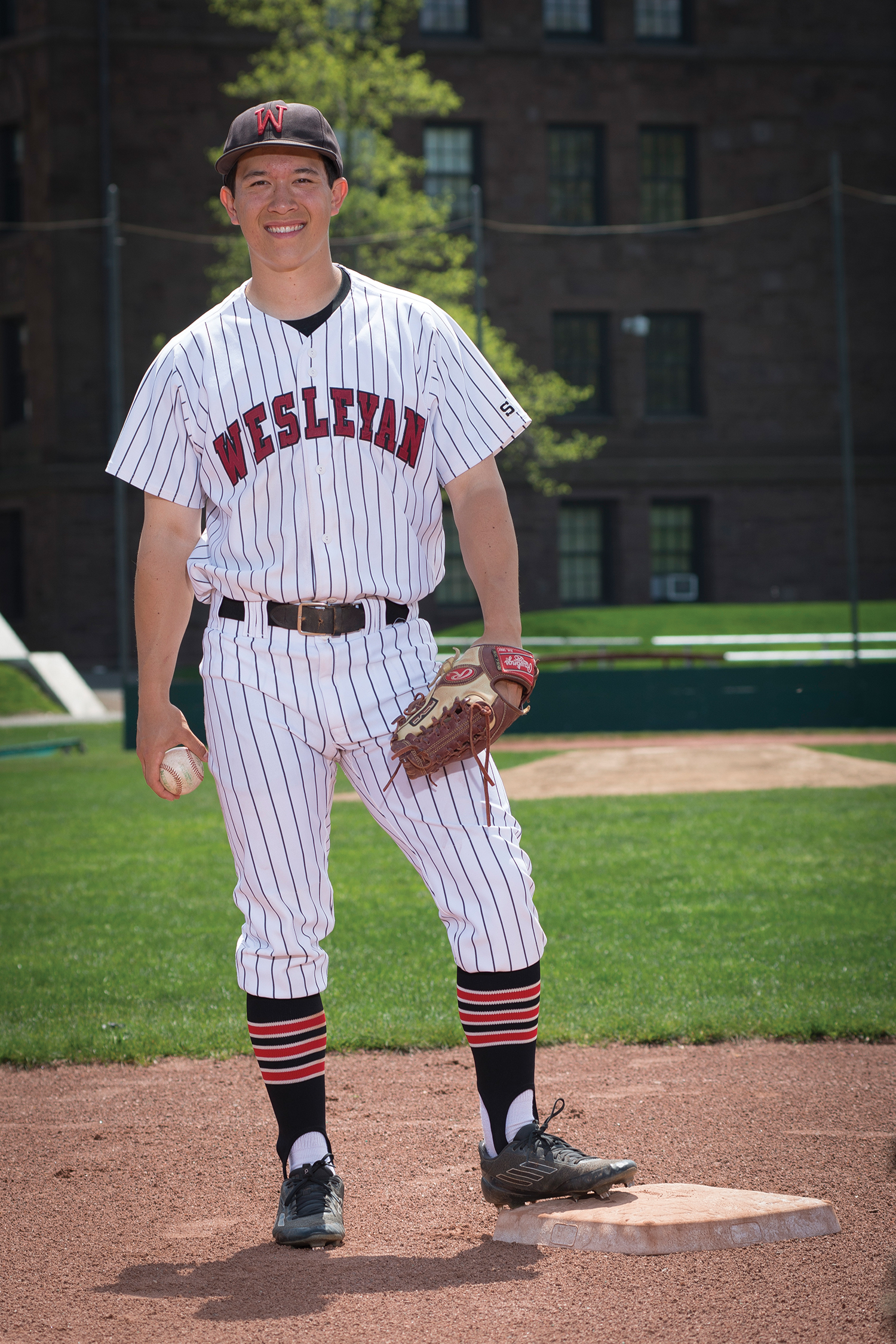 Community is important to Andrew Yin '15. Whether he was laying down a bunt to support his baseball teammates, or as resident adviser, chatting with a first-year student, he always focused on the larger whole. Additionally, he was a member of the Student Judicial Board and appointed a head resident as a senior.
"I was thrilled to be in a leadership position where I could support our Wesleyan community," he says of his activities. "I just wish I had another year to keep building on what we learned."
Yin wouldn't mind another season of baseball either. Playing in 152 of a possible 163 games with 149 starts at second base, Yin amassed 204 career hits, ranking second all-time at Wesleyan. He had a career batting average of .345. Three of his hits, all doubles, came in the deciding game of the 2015 NESCAC Championship in Nashua, N.H., May 10, as Wesleyan downed Amherst, 4–3, in 12 innings for its second-straight conference title. Yin scored Wesleyan's first two runs, then drove in the tying run in the top of the ninth inning, and turned the game-ending double play to seal the victory. He was named a CoSIDA/Capital One Academic All-American three times during his career, highlighted by back-to back first-team Academic All-American accolades. He is the only Wesleyan student-athlete ever to repeat as an Academic All-American. In 2013, he also received first-team all-NESCAC and second-team all-ECAC honors.
Maintaining a 4.0 GPA, the triple-major (chemistry, molecular biology and biochemistry, and neuroscience and behavior) also earned Wesleyan's Roger Maynard Memorial Award as the top senior male scholar-athlete.
Hoping to enter medical school in 2016, Yin is interning in the Innovation Hub at Sibley Memorial Hospital in Washington, D.C. "We use design thinking, something I had experience with, both in my HR training and in a student forum. It calls for me to combine the academic, community, and athletic experiences that I had at Wesleyan."