FOUNDERS CREW '66: STILL A NEW ENGLAND MAINSTAY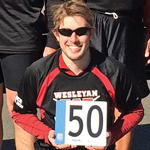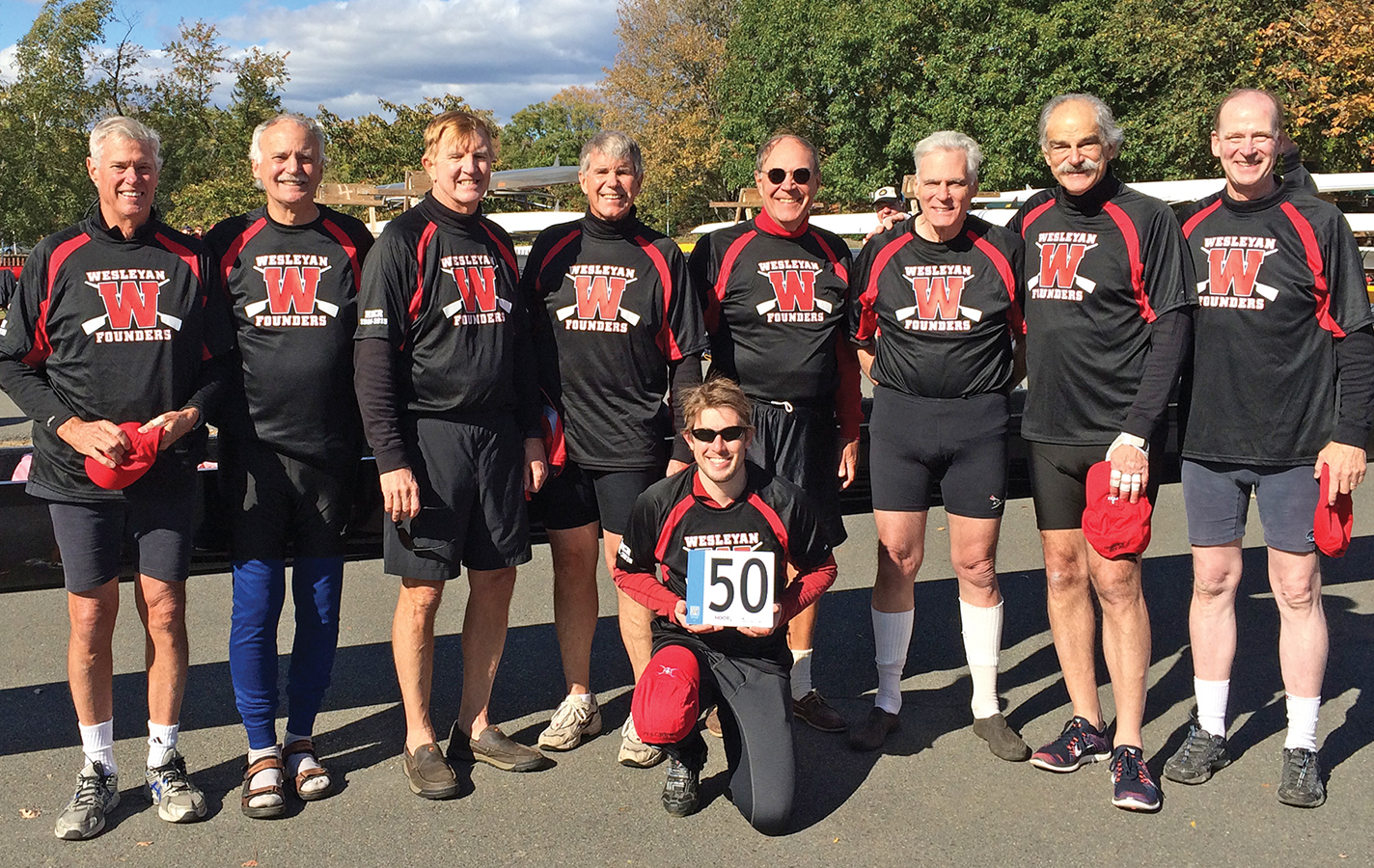 Boston Globe correspondent Bob Ryan celebrated the friendship and dedication of a group of Wesleyan alumni from '67 and '68 in a popular Oct. 10 article, "These Wesleyan alumni still rowing after all these years." Dubbed "The Founders Crew from 1966," the Wesleyan athletes rowed this year in the Head of the Charles Alumni Eight division, 50 years after Wesleyan first sent a boat to the Cambridge, Mass., event. In 1966, that first Wesleyan entry was only four oars with a cox. This was not long after Phil Calhoun '62 had stepped up to serve as coach, helping the undergraduates resurrect the sport with the use of a borrowed boat. By 1967, this new and bare bones Wesleyan crew had won the New England Small College Championship and the Rusty Callow Memorial Regatta Cup.
This Founders Group—which includes a Navy Seal, a physician, a banker, an economist, and other business professionals—has become a mainstay in New England races, even traveling abroad. "We rowed in a regatta every year from 1992 until 2015, either the Head of the Connecticut, the Head of the Housatonic, the Head of the Charles, or at Henley in England," notes Harrison Knight '68.
The draw, they concur, is the friendship.
"It's the satisfaction of working for a common objective," Wallace Murfit '68 told the Globe's Ryan. "There's a bonding. It's about the equipment, being out on the water, the friendship, the venues. It's all hard to explain."