TRADITIONAL MUSICIAN AND STORYTELLER ANNA ROBERTS-GEVALT '09 BLAZES A MODERN TRAIL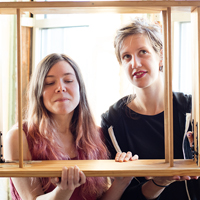 Anna Roberts-Gevalt '09 spent her childhood playing classical violin, but when she heard Appalachian fiddling, it changed her life.
"I became a little obsessed," she admits. After her sophomore year, she got an internship at the media nonprofit Appalshop in Whitesburg, a small town in eastern Kentucky, and spent every free moment that summer playing music with some of the region's best fiddlers.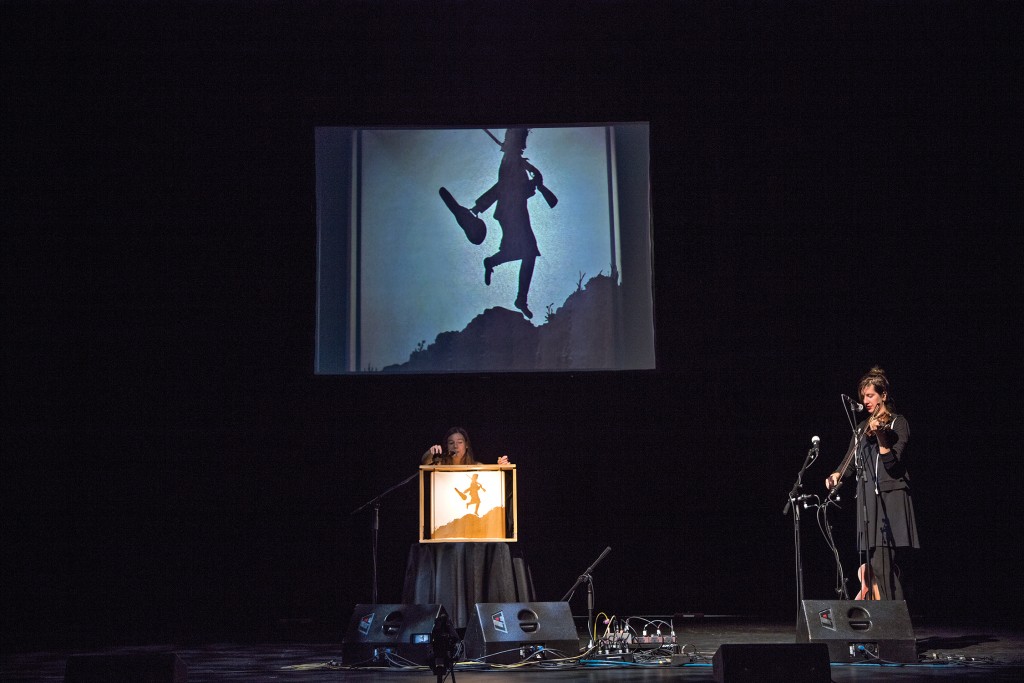 She soaked up tunes and tales of fiddle legends such as Ed Haley, Buddy Thomas, Snake Chapman, and others. But she noticed something strange: Nearly all the musicians she met or heard about were men. What about the women, she wondered? To find out, Roberts-Gevalt returned to eastern Kentucky the next summer and sought out the tunes and stories of female fiddlers, often spending hours listening to old recordings and talking with their descendants.
It turned out women fiddlers had been far less likely to perform publicly, often playing just within the home. The story of one particularly drove home how interwoven the music had nevertheless been to peoples' family and cultural histories. Roberts-Gevalt was interviewing fiddler Emily Dickerson's daughter, who asked her, "Why do you care? How did you hear about her?"
"I said, well, I'm a fiddler; I've learned some tunes from your mother. I played her some tunes, and the woman, Sharon, started crying. She said, 'I never thought I would hear someone play like mother ever again.'"
The experience provided material for Roberts-Gevalt's senior thesis, and also for her budding musical career, through which she has shared many remarkable yet nearly forgotten women's stories and songs with the world. Over the past decade she has worked in a dizzying array of new and old media: singing and spoken word; fiddle, banjo and guitar playing; theater and puppetry; even an electronic clogging board. At just 28, she has built a national following and toured internationally as well, bringing traditional music and stories to thousands of listeners who might otherwise never have encountered them.
"She is really moving in the highest circles of that world," says Craig Edwards '83, a fiddler player and singer in Mystic, Conn.
The fiddle Roberts-Gevalt has played for the past decade is actually the same instrument as the violin she already played when she came to Wesleyan. But the approach is very different: Fiddlers use techniques rare or unknown in classical, such as sliding, droning and shuffling the bow. And they typically learn tunes from recordings or other players, rather than sheet music. "I stopped sight-reading, kind of purposefully," Roberts-Gevalt says, "just to teach myself how to learn something by ear."
After graduating with a double major in English and gender studies, she got a research grant to explore the traditional music archive at Berea College in Kentucky. Based on material housed there, she published profiles of six women fiddlers, and then settled in Eggleston, Virginia, a small mountain town near Blacksburg. The low cost of living and proximity to other musicians made it an ideal base for projects, including forming two touring string bands, organizing weekend-long square dance calling workshops, and producing an album featuring young people putting their spins on old music, called The New Young Fogies.
A pivotal moment occurred in 2010, when 23-year-old ballad singer Elizabeth LaPrelle drove up from Rural Retreat, Va., for a concert. LaPrelle's car broke down, and she ended up spending the night at Roberts-Gevalt's house, where the two sang together and Roberts-Gevalt showed LaPrelle a "crankie" she had sewn at Wesleyan as part of an independent study project, inspired by a piece she had seen at a festival. The crankie is a scrolling picture—think Torah or Chinese painting—that illustrates a story or song, not unlike a mechanical video.
LaPrelle "squealed," Roberts-Gevalt recalls, and the two immediately realized that crankies were a perfect way to translate traditional songs and stories to people unfamiliar with the places or cultures the music came from. "When a ballad singer describes singing a ballad, they talk about what they see in their head," Roberts-Gevalt says. "How can you get the audience to feel that—that magical thing that we feel when we experience the music?"
After hundreds of hours sewing and illustrating crankies, which can be several dozen feet long and feature exquisitely detailed imagery, the duo took their show on the road in early 2011 and packed houses and other small venues from southwestern Virginia up to New England. They present the music sparely, singing unaccompanied harmonies, or adding simple fiddle, banjo and guitar accompaniment. The focus is on the stories: of a sailor reuniting with a lost lover, or a woman fiddler player entertaining her community, or a lost gander finding its way home. "You can only really understand a ballad if you slow down the way you listen to it," Roberts-Gevalt says. "You have to open your ears more, and be in that space of patience. I think a crankie is like that; it eases you into this sense of childlikeness."
"Anna really does her homework before performing certain songs," adds Jess Eliot Myhre '09, singer and multi-instrumentalist for  traditional Americana band Bumper Jacksons, based in Washington, D.C. She notes that Roberts-Gevalt takes the time to learn not just melodies and lyrics but also where songs come from. "She makes informed musical choices based on research."
Roberts-Gevalt moved to Baltimore in 2013, where she and LaPrelle soon launched a weekend-long crankie festival. It's become an annual event, packing the 200-seat auditorium of East Baltimore's Creative Alliance twice on consecutive nights each January. Featured performers include not just folk musicians, but puppeteers, punk musicians, and hip-hop artists. LaPrelle gives Roberts-Gevalt credit for spreading the crankie medium, including to children who attend their crankie-making workshops. "Anna's the best networker I've ever met," LaPrelle says.
"She's an evangelist for making music in way that enhances community," adds Edwards. "The crankies are part of that."
Roberts-Gevalt and LaPrelle have performed in places as far-flung as Canada's Northwest Territory and Uzbekistan, as well as NPR's prestigious Tiny Desk concert series. They've produced two albums and are working on a third. Meanwhile, ever restlessly creative, Roberts-Gevalt continues to blaze new trails using old sounds, including an experimental project which she and collaborators are mixing noise from old wax-cylinder recordings with modern instruments.
Perhaps most impressively and importantly, says Myhre, Roberts-Gevalt has built a performance career on her own terms, and kept the focus where it belongs: on the music. "I've hung out with her all day, gardening and playing tunes, just kind of getting dirty. Then she'll say OK, time to get on stage and perform," Myhre says. "It doesn't seem important to her to change her outfit and put on her new face. Because she doesn't need to. The way she approaches this music isn't really about her and this performance of herself.
"She's an old-time music rock star."
—Gabriel Popkin '03