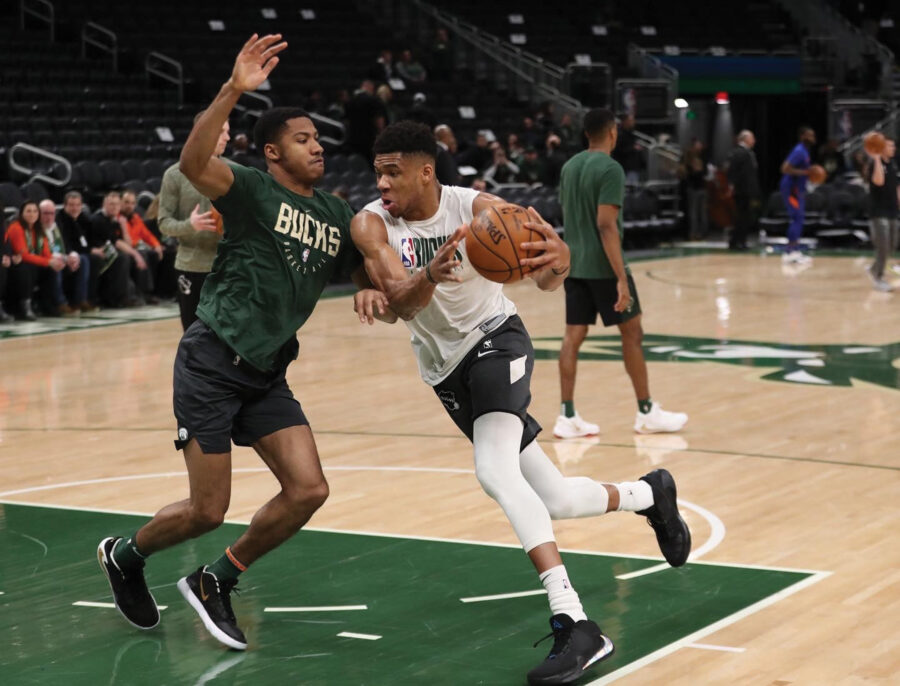 Courtesy Jordan Sears
During an unprecedented year with no fall and winter sports competition, Wesleyan Athletics launched a weekly podcast titled Chris & Coach; Beyond the Box Score. Beginning in September 2020, hosts Chris Grace and Director of Athletics Mike Whalen '83 have been keeping past, present, and future Cardinals united in weekly discussions with former Wesleyan greats who turned their liberal arts education into exceptional sports careers. The hosts catch up with guests such as Rob King '84, senior vice president and editor-at-large of ESPN Content; Jennifer Heppel '90, commissioner of the Patriot League; Eric Mangini '94, former NFL head coach and now analyst at Fox Sports 1; Jed Hoyer '96, president of the Chicago Cubs; Kimberley Martin '03, ESPN NFL reporter; Eudice Chong '18, professional tennis player; and more! Check out the podcast on athletics.wesleyan.edu or by scanning the QR code with a smartphone.
Guests of the podcast have included Jordan Sears '18 (in green above), an assistant video coordinator for the Milwaukee Bucks; as well as (in order from top to bottom below): Greg St. Jean '13, player development coach/advance scout with the Los Angeles Lakers; professional tennis player Eudice Chong '18; and Shane Scannell '15, pro scout for the Tampa Bay Buccaneers.