LETTER HOME: THE SUDANESE OF AMMAN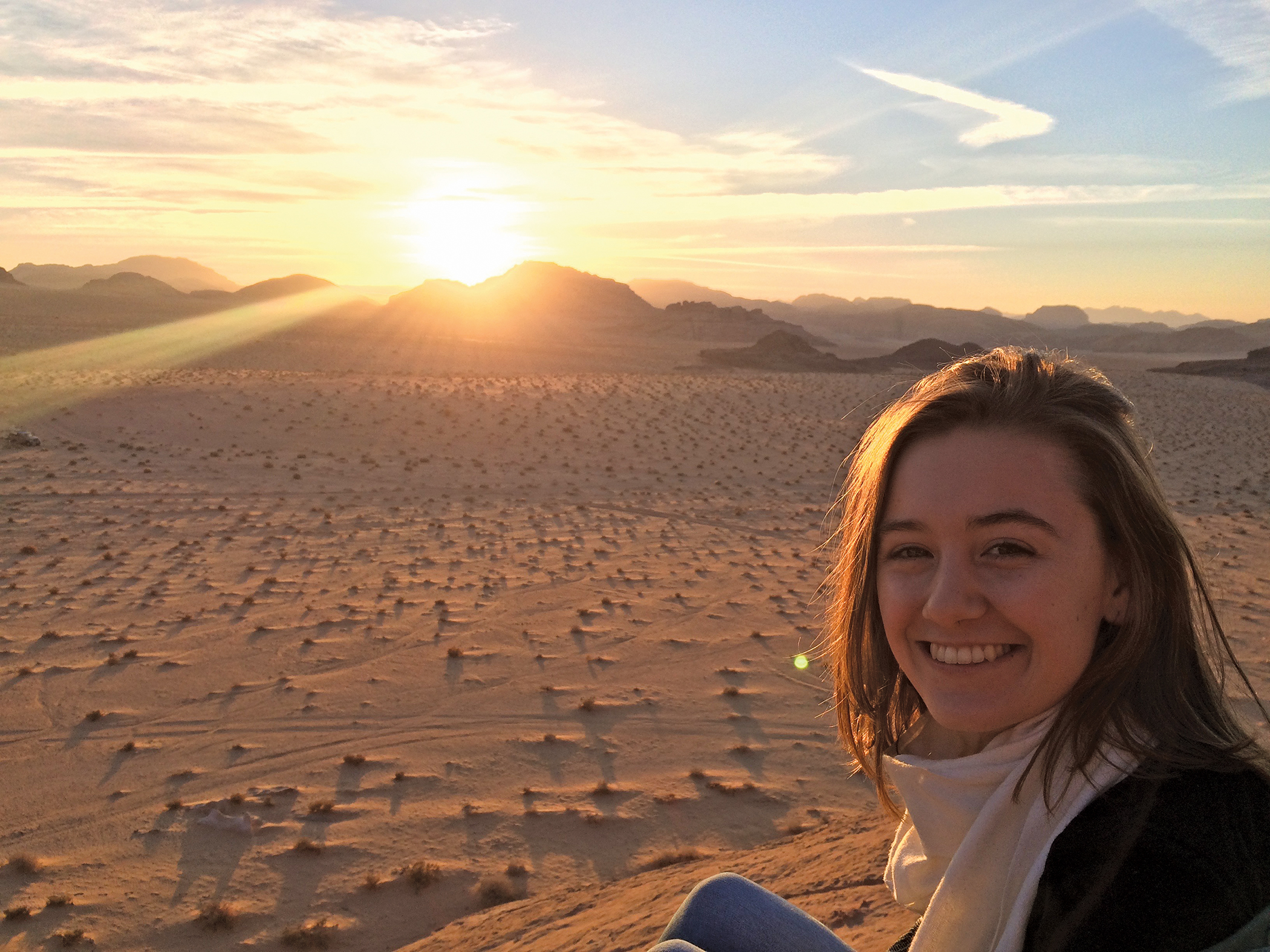 My biggest culture shock when returning back to America from Amman, Jordan, was seeing pictures of Za'atari Camp in Jordan all over the American media. Countless people asked me about Jordan's Syrian refugee camps and were surprised when I told them about the crisis facing another group of refugees in Jordan: the Sudanese. Jordan is home to many groups of refugees, and in light of the Syrian refugee crisis, other nationalities often don't receive as much media attention or as much aid.
When I tell people in America about Jordan, I also tell them about the Sudanese—and my mind goes back to a particular night in mid-December, a few days before I left.
I remember that night's events vividly.  I met up with a friend in Jebel Webdeh—the comfortable expat community in Amman, where foreigners congregate for coffee meetings and Tequila Tuesdays. It is also home to many of Jordan's  Sudanese.
Since October, hundreds of Sudanese had been peacefully protesting outside the United Nations High Commissioner for Refugees, asking for more help from the international community. Their message was clear: they wanted more aid; they wanted  to not be forgotten.
Suddenly, on that mid-December night, Jordanian security forces arrived at their protest, rounded up 800 people, tied their hands with zip-ties, placed them on several buses, and brought them to the airport to be deported back to Sudan.
My friend was close friends with a Sudanese man who lived near her in Jebel Webdeh. She frantically talked to him on What's App during our entire dinner: Was there anything she could do to help—maybe bring him food, or just talk? After dinner, she insisted we stop by his house. We found him with his friends, all sitting silently in a circle. Everyone was in shock as reality sunk in: their loved ones might not be coming home. One man held up his hands, revealing scratches, telling us how he managed to escape the airport by climbing over a wall. Hundreds of his community weren't as lucky. Throughout our conversation, everyone was getting What's App messages and calls from other Sudanese friends. One had been stopped on his usual trip home from work and sent to the police station. Another had been attacked in his home. For refugees in Jordan, scenes like this are common and an absolute nightmare. Still, most of the Sudanese in Amman would rather die than be sent back to Sudan. I realized that the only reason I felt safe in Jordan is because I'm an American.
In Jordan, I volunteered for a human rights law organization, the International Refugee Assistance Project (IRAP). I now called them repeatedly, trying to relay the information I was  hearing from the Sudanese. Non-refoulement—not sending people back to a country where they would be tortured—is a fundamental principle of international law. The staff at IRAP were as concerned as I was. They urgently asked for relevant details: "Where are you? How many people? Is everyone safe?" Over the phone, they provided what they could: the phone number for the U.N.'s hotline, contact information for another NGO that was offering a safe place for the Sudanese to stay. Different NGO workers and journalists started e-mail threads. We were all frantically sharing each other's Facebook posts and hoping that people in the States would listen. But if the U.N. can't prevent the deportations, what can we do? International law exists in theory, but it can't immediately protect someone from a government who decides to force them onto a plane.
The next morning, my friend heard some good news from her Sudanese friends. It seemed that the U.N. had negotiated to stop the deportations. The Sudanese of Amman were being held in the cargo section of the airport in a makeshift detention center, but they thought they'd be allowed to leave soon. For a day, we believed deportation was just an empty threat from the Jordanian police.
I woke up the following morning and it was time for me to leave Jordan. Like many expats in Jordan, I was going home for Christmas. My bags were packed, and I called for a Uber to go to the airport and said goodbye to my roommate.
Then I got a Facebook message from my friend: the deportations were going forward. I called an IRAP staff member. Shit, he said. He was also on his way to the airport. We were on the same flight, both headed home.
We spent the next few hours dealing with last-minute delays. We knew we'd be okay, though, because we had American passports. After 14 sleepless hours, we'd missed our connecting flights and were in Chicago for the night. I landed in my hotel room, bags in hand, and started crying. How am I safe when the Sudanese of Amman are being handed over to the government they fled? How am I going home to my family when theirs are being torn apart?
A knock on my door—room service with the sandwich I'd ordered. I realized I didn't have any American money for a tip. Utterly exhausted and hardly able to string words together, I clumsily explained that I only had Jordanian money.
"You just got back from Jordan?" he asked. "I lived there for 10 years. Then I came here as a refugee. I'm Iraqi."
I think of the Iraqi people I met in Jordan, and the Sudanese, the Syrians, the countless others from different nations with their lives in limbo. My mind is numb; I cannot speak, yet it is suddenly so clear to me: The borders you're born in and the country listed on your passport have the power to define you. Sometimes you can escape. Sometimes you can't. —Casey Smith '17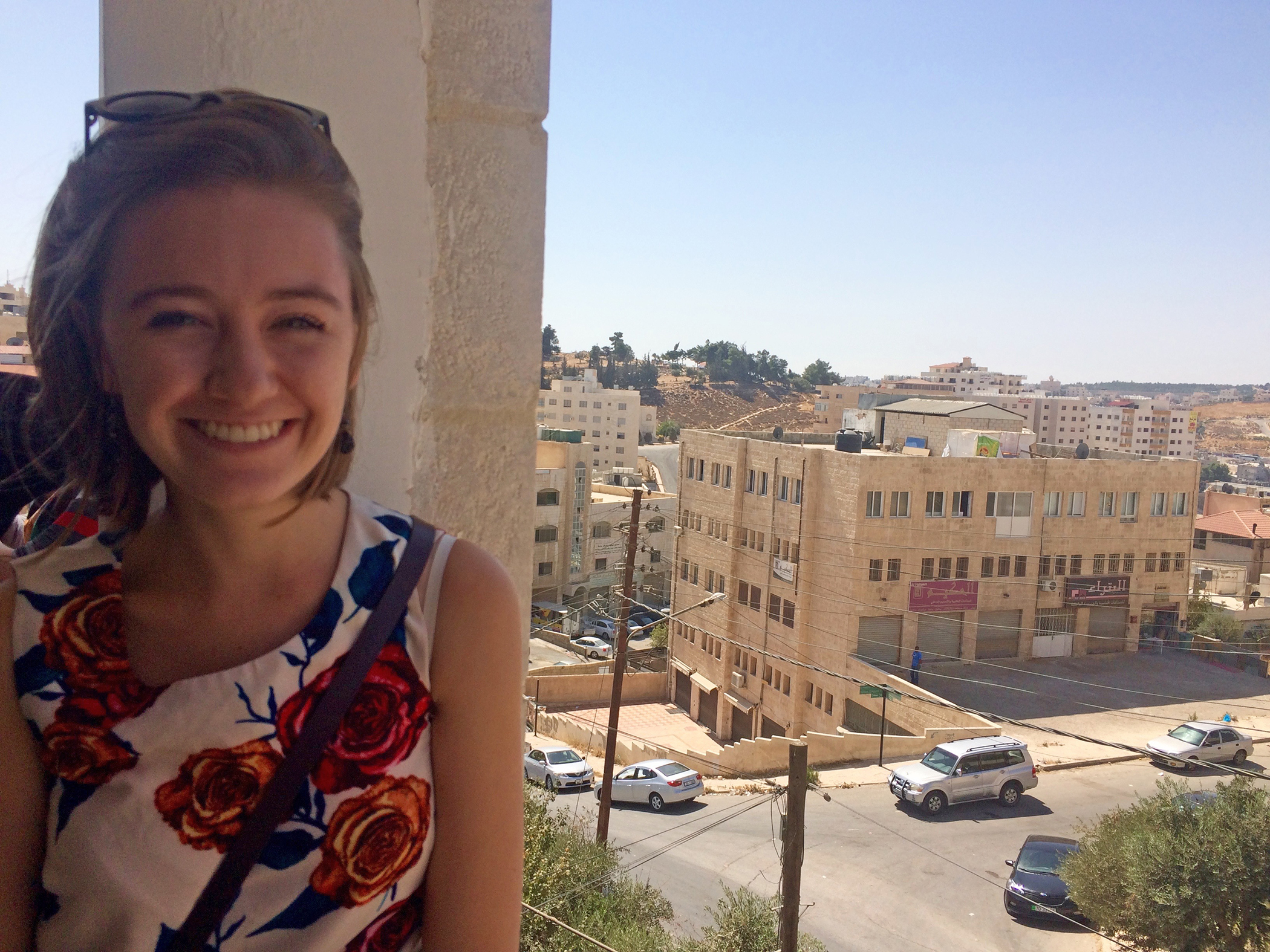 Casey Smith '17, one of the founders of the Wesleyan Refugee Project, is from Chapel Hill, N.C., and majoring in the College of Social Studies. Reach her at cksmith@wesleyan.edu.