PHILIP TRAGER '56: PHOTOGRAPHING INA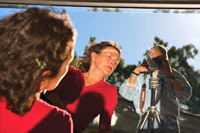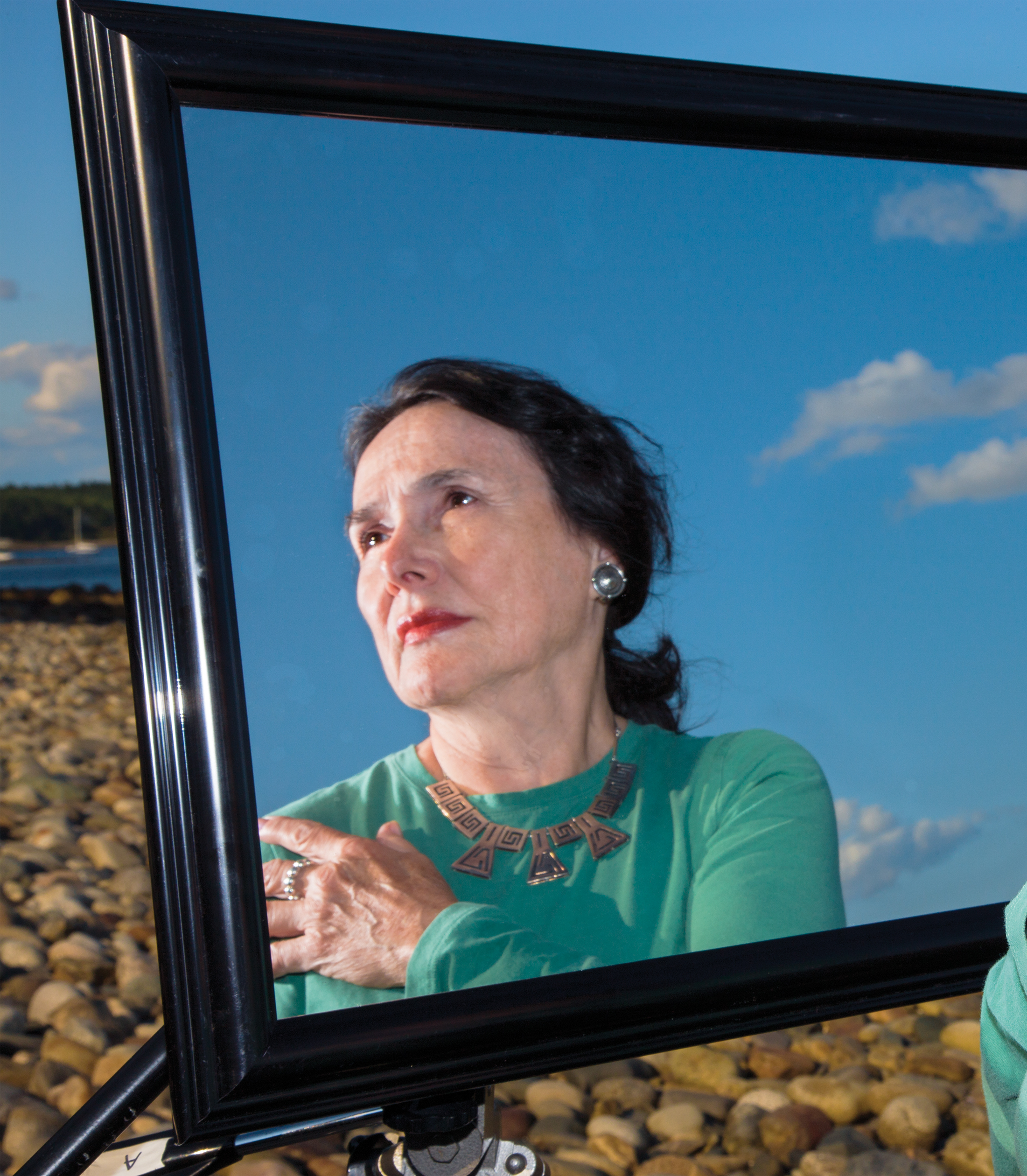 Philip Trager's exhibition Photographing Ina, which opened at the Davison Art Center (DAC) on March 25, coincides with two other events: his 60th Reunion at Wesleyan and the publication of two new books, Philip Trager: Photographing Ina and New York in the 1970s (Steidl, May 2016). The former includes a thoughtful essay by longtime friend Andrew Szegedy-Maszak, Wesleyan's Jane A. Seney Professor of Classics and an art collector—who also spoke in a panel discussion with Trager at the opening.
Both exhibition and book feature two components: a series of carefully composed black-and-white photographs of Trager's wife, Ina, taken in the 1980s; a second series of Ina, taken after 50 years of marriage, and revealing Trager's first foray into color photography.
Trager notes that for a photographer to have only two series of photographs of his spouse is "a little unusual." Others in his profession are apt to have many quotidian images. Instead, "This was made up of only two concentrated periods of deliberate photographing."
DAC Curator Clare Rogan describes the earlier ones as "crisp, modernist images … closely cropped, with precise attention to form and pattern." She notes that the formality and precision of these earlier photographs show Ina as "an archetype of a woman in her middle years." Rogan contrasts this to the most recent color images which "open up the view to include the surroundings, and playfully acknowledge the photographer, who is visible in the many mirrors in the series. The modernist construction of the first series gives way to the theatricality of overtly posed color images."
Using color, Trager found that the lush surroundings he'd cropped out of the black and white photos now beckoned—and that mirrors could widen his view. "The newer photos are looser," he says. "With four mirrors in a picture, you have to relinquish some control."
At the Reunion WESeminar to celebrate his exhibition, Trager will also have family in the audience: his son, Michael '81, at his 35th, and his grandson, Nick '11, for his 5th Reunion. The confluence begs musing on the passage of time.
"I've worked with three Wesleyan curators—Puffin (Ellen) D'Oench '73, Stephanie Wiles, and now Clare Rogan. Wesleyan is extremely fortunate to have had these three curators of the highest level.
"Between the Davison Art Center, the books of mine that Wesleyan Press has published, and the friends we have, it's been a wonderful relationship with Wesleyan over the years."