DONNA MOREA '76: WESLEYAN'S NEW BOARD CHAIR TAKES A LISTENING TOUR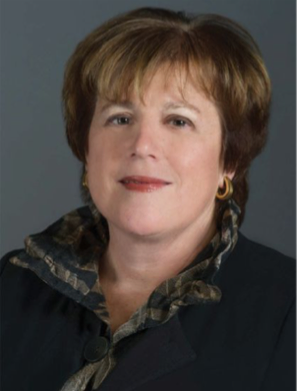 Donna Morea '76, P'06, who became Wesleyan's new chair of the board of trustees this summer, has extensive experience in managing complex organizations. Known for her financial acumen and warm, personal style, she used the year between her election to chair and the beginning of her term to go on a "listening tour."
She spoke to current and former trustees, donors, and people on other boards—asking what Wesleyan's board should focus on. In 70 conversations, nine out of 10 people told her, "Wesleyan needs to concentrate on telling its unique story."
The goal of enhancing Wesleyan's reputation is a pillar of the university's planning document, Wesleyan 2020, so the admonition from her listening tour aligns with ongoing efforts. These include a major project to develop a new core messaging strategy, led by the well-known marketing and communications form of Lipman Hearne.
"We want to do a better job of telling the story of Wesleyan alumni," she says. "What matters most is not what happens during the four years that our students are on campus, but what they do with their lives after they leave Wesleyan. By that measure, we truly fight above our weight. Our alumni are contributing to society in diverse and extraordinary ways."
Closely related to reputation are the questions of how Wesleyan measures success and how the university can do a better job of ensuring that all students have a great experience and feel included. New investments in academics, reassessing the university's economic model, and planning for new facilities all play into the student experience and reputation as well—providing ample material for board discussion and action.
Morea, the first woman to head the board, is an internationally recognized executive in the IT services and so ware communities. She retired in 2011 from a successful 31-year career at American Management Systems and CGI. As president of CGI Technologies and Solutions, she led CGI's business in the U.S., Europe, and Asia-Pacific, and her clients included some of the world's largest and most complex organizations in government, healthcare, financial services, and telecommunications.
Currently, she is the CEO of Adesso Group, a private consulting and advisory rm, helping businesses develop growth strategies and improve operational performance. is fall she became the first woman to be inducted into the Greater Washington Government Contractor Hall of Fame.
Active in community service, she is a director of a global anti-hunger organization, Share Our Strength, and serves as a trustee of the Inova Health System, the largest health care provider in Northern Virginia. She is a chair emeritus of the Northern Virginia Technology Council, serving more than 1,000 member companies.
Morea received a Distinguished Alumna Award from Wesleyan in 2006 and is the parent of a Wesleyan alumna (Emily Ann Chandler '06).