FECTEAU '91, NELSON '94 RECEIVE MACARTHUR GENIUS GRANTS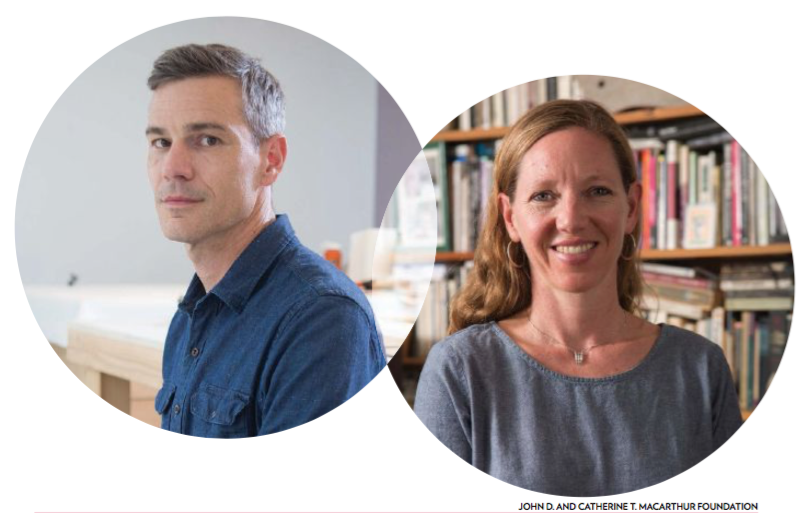 Two Wesleyan alumni are recipients of 2016 MacArthur Foundation Fellowships, commonly known as "genius grants."
Vincent Fecteau '91 and Maggie Nelson '94 each received a no-strings-attached $625,000 grant for their exceptional creativity and potential for future contributions to their elds. They join five other alumni who have received this award in the past.
Fecteau, a studio arts major, is a sculptor who creates abstract pieces—by hand, from simple materials—that encourage careful and concentrated looking and re ection.
Maggie Nelson, an English major, is a writer reflecting on the complexities of gender, identity, and culture in day-to-day living, in works that transcend the divide between the intellectual and the personal.