GIFTS FOR THE COLLEGE OF THE ENVIRONMENT
Wesleyan's College of the Environment (COE) has received two major gifts that together will provide $6.5 million in endowment to support its programs.
Essel Bailey '66 and his wife, Menakka, have increased their support of the COE with a new $4 million commitment that will fund a multipronged effort to extend the work and themes of the Menakka and Essel Bailey Think Tank throughout the campus, says Barry Chernoff, chair of the COE and the Robert F. Schumann Professor of Environmental Studies. This latest gift from the Baileys brings their total gift to the COE over time to $7.5 million.
The Robert F. Schumann ['44] Foundation has given Wesleyan $2.5 million to establish the Robert F. Schumann Institute of the College of the Environment. The institute will be charged with integrating approaches to learning, research, and communication regarding environmental issues, as well as extending the work of the COE's educational programs within and beyond Wesleyan. Schumann's lifetime giving and gifts to Wesleyan from his estate and foundations total $7.5 million. The Robert F. Schumann Foundation was created by Robert F. (Bob) Schumann, Wesleyan Class of 1944, who died in 2011. His sons, Ford Schumann and David Schumann, are the foundation advisors.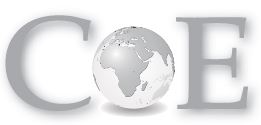 "Wesleyan is committed to graduating informed citizens who will become involved in a broad range of environmental practices and policy-making," said President Roth '78. "We are so fortunate that Essel and Menakka, and the Schumann Foundation, believe deeply in the work of the College of the Environment and are generously supporting its curricular initiatives and its outreach to communities beyond our university."
"At a time when some are calling into question the value of environmental science, it's refreshing and reassuring to receive generous support from those who have such a clear view about the importance of decision-making based on scientific evidence," says Chernoff. "These gifts will benefit Wesleyan faculty and students for generations to come."
Chernoff is planning a variety of initiatives to engage the wider community in Think Tank themes, such as next year's topic: Disruptions to Disasters: Confronting the Human-Environmental Relationship.
The Bailey's gift will also support a Distinguished Visiting Scholar and an Endowed Experience Fund, which will provide internship learning opportunities for students of all majors with financial need who are pursuing experiences related to environmental research. The Baileys are also funding an endowed scholarship for juniors or seniors who have demonstrated exceptional academic accomplishment and are pursuing the environmental studies linked major or the environmental studies certificate through the COE.
The Robert F. Schumann Institute of the College of the Environment is intended to provide students with life-changing experiences that will develop their ability to address environmental issues. It will initiate or enhance programs in global studies; civic engagement; arts, environmental (in)justice and sustainability; and food security and agriculture.
The institute will emphasize project-based learning, with courses in which students participate in faculty-led research teams. It will provide students with internship opportunities, working with specialists outside Wesleyan. Students will also be able to take new courses in food security that integrate research on the two-acre Long Lane organic farm. Furthermore, the institute's program will develop the arts as an instrument of engagement, sustainability, and communication.
The institute will have a broad reach beyond campus, as a sponsor of symposia and workshops. Additionally, faculty-student research projects will lead to final products, such as research papers or performances.
"Our intent is to push out the work of the COE, to be an expediter and catalyst for many projects with partners on and off campus," says Chernoff. "The Baileys and the Schumann Foundation are contributing greatly to our mission of changing the trajectory of humans on the planet for the better."