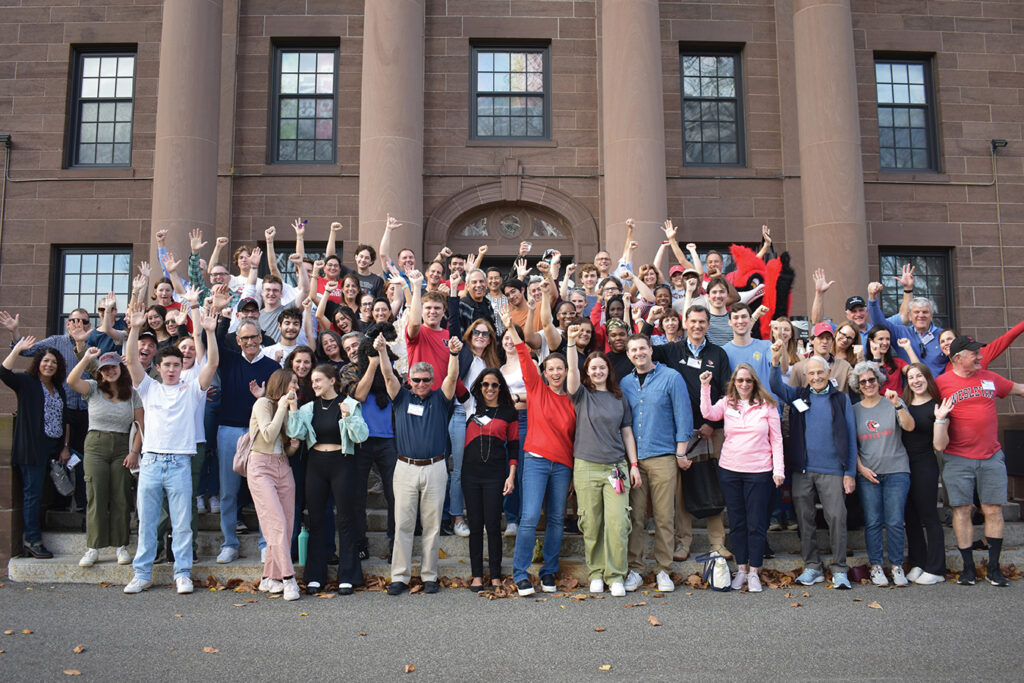 Joseph Fins '82, Hon. '22 was a guest on the Artificial Intelligence & Equality Podcast episode "Neuroethics: An Ethics of Technology, with Dr. Joseph Fins." The podcast, hosted by Wendell Wallach '68 and produced by the Carnegie Council for Ethics in International Affairs, is part of Carnegie's Artificial Intelligence and Equality Initiative. Fins and Wallach discussed whether the implementation of AI had the potential to enhance equality or exacerbate existing structural and societal inequalities, as well as the lifelong impact of their time at Wesleyan. Listen to the full episode at carnegiecouncil.org.
Jim Meyerhoff '60 and co-authors wrote a review article on the glia-operated glymphatic system, which was published in Military Medicine (Vol 187, Issue 9-10). Their survey of available research and literature showed that seizures and traumatic brain injuries can disrupt the glymphatic system and its state of polarization, resulting in brain swelling.
Noah Hutton '09 was featured in The New Yorker article, "The Appeal of Scientific Heroism" about the documentary, In Silico, which he wrote, directed, edited, and scored. The term "in silico" is a pseudo-Latin phrase that refers to an experiment performed via computer simulation. Hutton's documentary follows his decade-long quest to create a simulated brain—including his challenges and failures.
Raje Amira Leila S. '20 joined the supporting cast and ensemble of the Jakarta, Indonesian-based theater collective, Cerita Beda Hak Sama (Different Stories, Same Rights). The collective works with schools and foundations that support children living in poverty and those diagnosed with cancer or HIV/AIDS. Their eponymous annual musical theater production raises funds for two HIV/AIDS foundations: Akar Cinta Kasih Foundation in Bali, and Syair Sahabat Foundation in Jakarta.
Alpay Koralturk '08, the founder of Kaiyo, has partnered with Trees NY, an environmental nonprofit that works to preserve and protect NYC's urban forests. In May 2022, Kaiyo volunteers planted 27 young trees at Lighthouse Park on Roosevelt Island. Additionally, resellers on Kaiyo's website can now choose to donate all or a portion of their profits to Trees NY, which will fund planting initiatives throughout the city. Kaiyo is an online marketplace where shoppers can buy and sell pre-used furniture in order to keep these items out of landfills and make interior design more sustainable.
Dave Lindorff '71, investigative journalist, author, and filmmaker, served as co-producer for a documentary film that premiered at the 2022 Venice Film Festival. A Compassionate Spy portrays the life of genius physicist Ted Hall, the youngest scientist recruited for the Manhattan Project, who shared classified intelligence about the US nuclear program with the Soviet Union during World War II. Lindorff is writing a book based on research he completed for the documentary. Spy for No Country: The Story of Ted Hall, the Teenage Spy Who May Have Saved the World (Prometheus) will be available in December 2023.
Lin-Manuel Miranda '02, Hon. '15 spent 15 weeks at No. 1 on the Hot 100 Songwriters chart, with eight songs from the Encanto soundtrack charting on the Billboard Hot 100. Billboard ultimately named Miranda their Top Hot 100 songwriter of 2022, thanks in part to "We Don't Talk About Bruno," which spent five weeks at No. 1 and—according to Billboard's GOAT methodology—is now the biggest Disney song of all time. The song also garnered Miranda a 2023 Grammy Award.
The band MGMT, founded at Wesleyan by Andrew Vanwyngarden '05 and Ben Goldwasser '05, released 11.11.11, a live album of their November 11, 2011, performance at the Guggenheim Museum, which accompanied the Maurizio Cattelan subversive art retrospective, All. The 24-track album features that never-before-released performance, recently mixed by MGMT and Dave Fridmann.
Mike White '92 won three Primetime Emmys at the 2022 awards show for his work as writer, director, and executive producer on the first season of the HBO series, The White Lotus. White took home golden statuettes for Outstanding Limited or Anthology Series, Outstanding Directing, and Outstanding Writing. The White Lotus also won a 2023 Golden Globe for Best Limited Series for its second season.
Santigold (Santi White '97) released her new album, Spirituals, and a line of herbal teas by the same name in September 2022. Santigold also launched her seasonal podcast, Noble Champions, a modern-day salon, created and hosted by her. In each weekly episode, she sits down with some of today's leading artists, authors, activists, and progressive thinkers who advocate for important causes, including balancing motherhood and creativity, climate change, and institutional racism.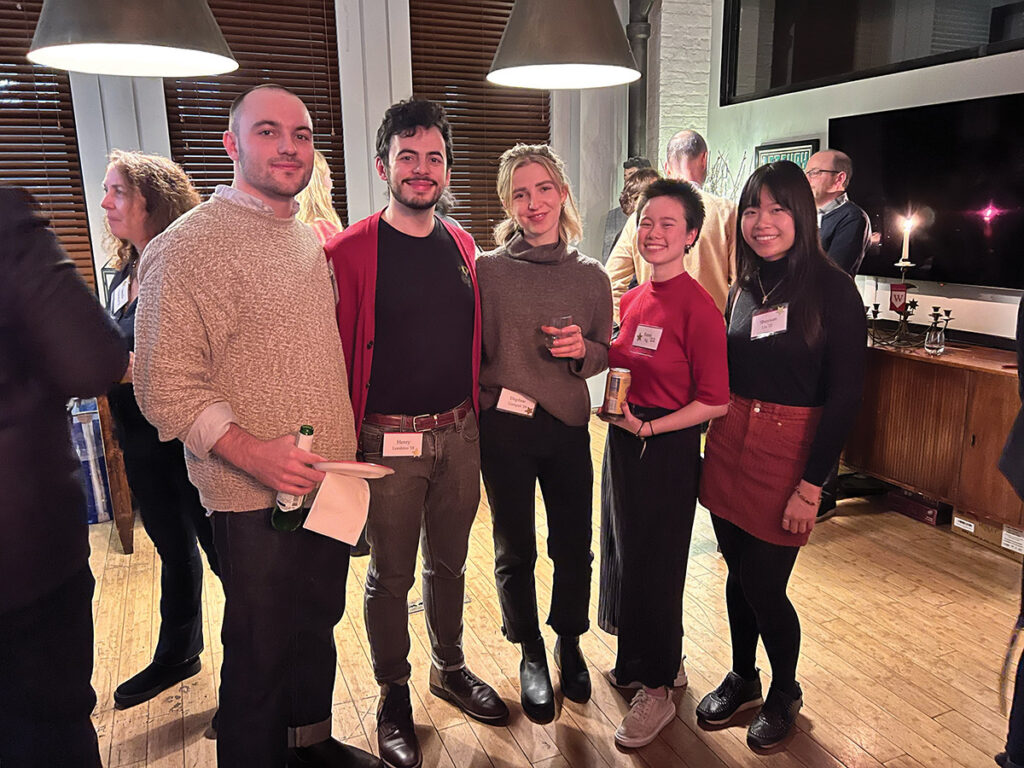 CELEBRATING
#WESCREATIVES
IN NYC
Alumni who attended the Nov. 29–Dec. 1 Wesleyan Week in NYC event were treated to a reception Celebrating the Arts at Wesleyan with Dean of Arts and Humanities Roger Grant and the new Director of the Center for the Arts Joshua Lubin-Levy '06; a showing of the musical & Juliet (music arranged by Bill Sherman '02); a performance of Sandra and talkback with Suzanne Appel '02, managing director of the Vineyard Theatre; and an evening of laughs with Wes comedians Lauren LoGiudice '02, Adam Stone '05 and Todd Stone '05, and Calvin Cato '06.