AMERICA'S LONG, DARK LOVE AFFAIR WITH GUNS: 2017 SHASHA SEMINAR, BY JIM H. SMITH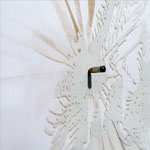 At this year's Shasha Seminar for Human Concerns on "Guns in American Society," John Feinblatt '73, president of Everytown for Gun Safety, the nation's largest gun violence prevention organization, offered guests an insider's view of the new politics of gun safety. As featured speaker at the Friday dinner, he discussed the recent successes of gun safety advocates in campaigning head-to-head against the lobbying arm of the National Rifle Association for common-sense firearm regulation.
Feinblatt, who is also a senior advisor to former New York Mayor Mike Bloomberg, noted that guns used to be an issue that politicians ran from. These days, however, politicians are running on the issue, rather than away from it. The gun safety message is reaching and resonating with voters more—as evidenced a week later in the November elections, when candidates up and down the ballot in Virginia and New Jersey who embraced gun safety were successful, and exit polls in Virginia showed that one of the most motivating issues for voters was guns.
Feinblatt started this work in the New York City Mayor's Office, with the Mayors Against Illegal Guns coalition (MAIG), whose aim is to elevate mayors and gun safety as an essential strategy in protecting public safety. MAIG merged with Moms Demand Action for Gun Sense in America, a grassroots army of volunteers, to form Everytown. With congress gridlocked, their advocacy is particularly focused on enacting strong gun laws at the state level, and Everytown now counts more than four million Americans, living in all 50 states, among its supporters. Since the mass shooting in Las Vegas the night of October 1, 2017, Feinblatt says, support has only increased: "People understand that gun ownership and safety can coexist."
Violence and Extraordinary Violence
Not that the issue is devoid of cut-and-dried statistics. The two-day seminar, featuring an impressive slate of speakers and panel participants who explored the gun issue from a wide range of perspectives, got underway on October 27 with a keynote address—"Open Season: The Gun Rights Movement and American Political Culture"—by Richard Slotkin, Olin Professor of English and American Studies, Emeritus. Slotkin borrowed the opening words of Lincoln's "House Divided" speech—"If we could first know where we are, and whither we are tending, we could better judge what to do, and how to do it"—as a means to frame the volatile nature of the gun debate.
"The extreme partisanship that now divides red states from blue resembles the discord of the 1850s in its intensity, its disabling of government, and its erosion of the solidarities that sustain our nationality," Slotkin said. "Gun policy is a crux of that partisan difference."
Then he drew out a litany of grim statistics to portray the scope of gun violence in what is, by general consensus, the most violent industrialized nation on the planet. "The overall homicide rate is a measure of the ordinary violence of American society," he said. "In Chicago in 2016 there were 762 murders, 3,550 shooting incidents, and 4,331 shooting victims—about 12 per day. Nationally there were 17,250 gun homicides—the culmination of a two-year trend that saw a 22 percent increase.
"To this must be added the cost of what I would call 'extraordinary violence,'" Slotkin went on. "Between 1966 and 2012 there were 90 mass shootings in the U.S.—shootings which had four or more victims. Our closest competitors were the Philippines with 18, Russia with 15, Yemen with 12, and France with 10. Although the national homicide rate has fallen over the past 20 years, the number of mass shootings has increased: from an average of one per year during the 1970s, to 4.5 per year between 2001 and 2013. The deadliness of mass shootings has also increased, from an average of 5.5 deaths per incident (1970–2009) to 7.4 (2010–2013). These last figures do not include three of the worst mass shootings, at the Pulse night club in Orlando, San Bernardino, and Las Vegas. Since Orlando nearly 600 people have been killed and 2,200 injured in mass shootings."
Complexity and Surprising Facts
Such is life, Slotkin observed, in a nation where "between 265 and 290 million firearms are currently in circulation, more than one for every adult citizen."
On Saturday, October 28, six panels, comprising three or four experts, explored how America came to this state of affairs and what might be done to alter it. What they revealed was often surprising.
For instance, in a panel on "Firearms in Early U.S. History," chaired by Jeffers Lennox, assistant professor of history at Wesleyan, Kevin Sweeney, professor of history and American studies at Amherst, noted that "generalizations about early American gun culture are difficult." America's current proliferation of guns, and scale of gun violence, could not have been predicted by statistics from early colonial times, when "only 20 percent of deaths by gun in New England were intentional. Eighty percent were accidents."
Similarly, historian and independent scholar Pamela Haag, author of The Gunning of America: Business and the Making of American Gun Culture, noted that in early years, "The gun was thought of as a tool, akin to a shovel or plow." Guns were not "dripping with an aura of masculinity." Many pioneers opted for "practical, dowdy weapons," over more ornate and expensive alternatives, she said, adding that "Guns were needed, but not necessarily loved."
In a panel on "Gun Violence: Historical and Contemporary Trends," chaired by Crystal Feimster, associate professor of history, African American history and American studies at Yale, Matthew Miller MD offered eye-opening insight into the relationship between firearms and suicide. Noting that half of the 44,000 suicides in the United States in 2015 were committed with firearms, Miller—professor of health sciences and epidemiology at Northeastern and associate director of health policy and injury prevention at Harvard's School of Public Health—noted that a hypothesis attributing higher rates of suicide in some states correlating with mental illness, more drugs, and less access to healthcare might be intuitive, but it is wrong. "If you pick up a gun [to kill yourself], most of the time you end up dead," he said, whereas a large number of people who attempt suicide with pills or by cutting themselves don't succeed. "Thousands of people are dying every year in states where there are more guns, when they are not actually more suicidal," he added.
If the seminar did not achieve consensus on the gun issue per se, it produced a mountain of information of value to professionals grappling with guns and the horrific consequences of their prevalence in the United States. A large audience turned out for both days of the event, and panels were followed by brisk dialogue between presenters and attendees.
In addition to Slotkin and Lennox, five other members of the Wesleyan faculty and staff participated in the program: Anthony Hatch, associate professor of science in society; William D. Johnston, professor of history, science in society and East Asian studies; Michael S. Roth '78, president of the university; Scott Rohde, public safety director; and Jennifer Tucker, associate professor of history and the science in society program and organizer of this year's event.
Alumni presenters, along with Roth and Feinblatt, included Gregory Dubinsky '07; Benjamin Florsheim '14, Matthew Lesser '10; Samuel Levy '04; Nicolas Supina '00, Robert Wilcox '01, and Donald E. Zilkha '73.
Endowed by James Shasha '50, P'82, the Shasha Seminar for Human Concerns supports lifelong learning and encourages participants to expand their knowledge and perspectives on significant issues.