Williams '99 Tapped as Incoming VP, University Relations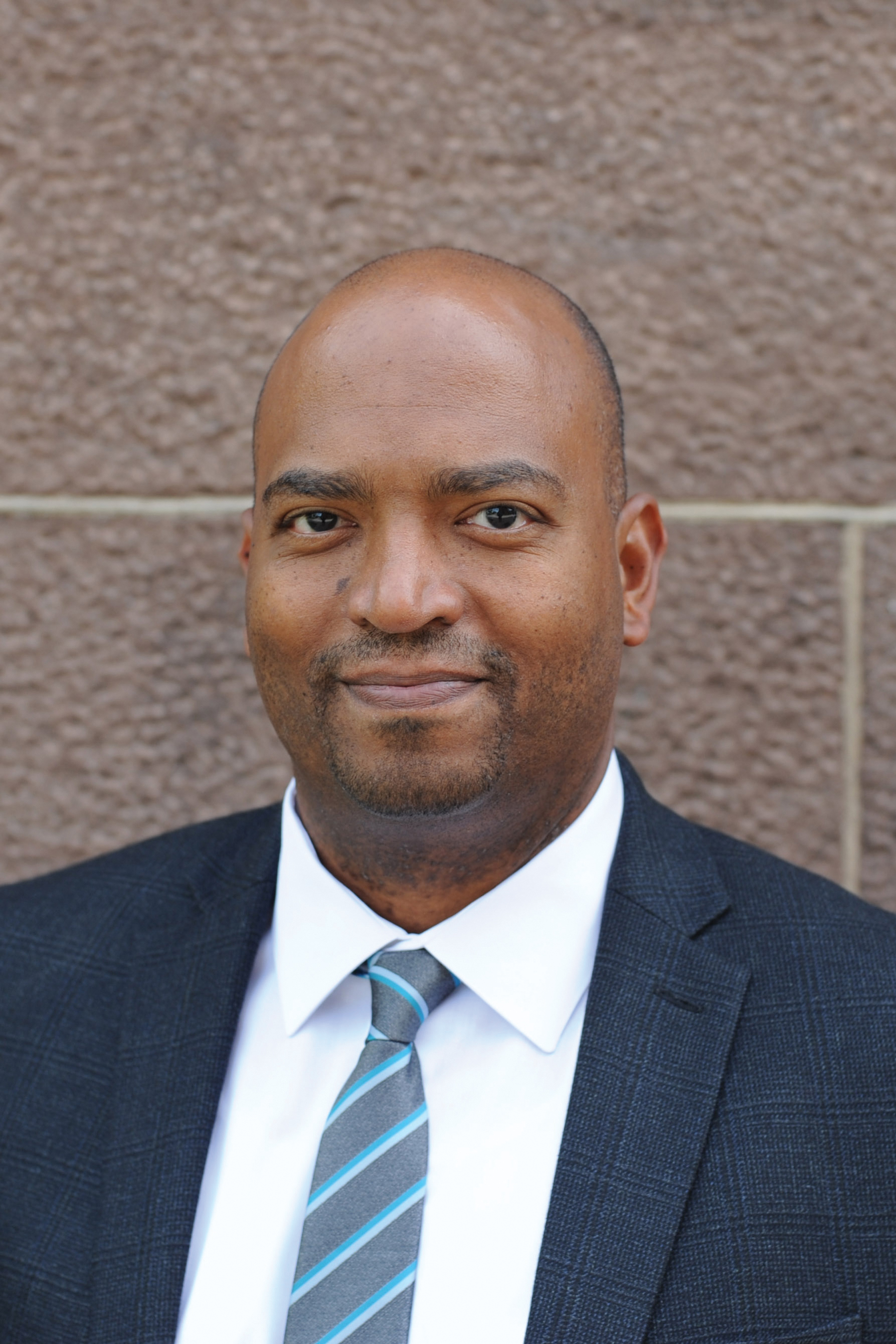 Frantz Williams Jr. '99 has been named the successor to Vice President for University Relations Barbara-Jan Wilson, who has announced her upcoming retirement at the end of December 2018.
A government major as an undergraduate, Williams joined the University Relations team right after his graduation and has continued to serve the University, most recently as assistant vice president
for development.
"We're fortunate that Frantz will lead University Relations," said President Michael S. Roth '78. "He is eminently well prepared to continue Barbara-Jan's legacy of immensely successful fundraising and friend-raising, and I am grateful that he will be at the helm when we launch Wesleyan's next campaign."
"Wesleyan has a strong, dedicated leader in Frantz," said Wilson. "A loyal alumnus, he is a mentor to students and staff and alumni alike. His warmth, his care for the University and all of its people shine through in everything he does."
Williams's family was from Port-au-Prince, Haiti, moving to the States when Frantz, the third of four children, was 9: "In January 1986, on a very cold day, we landed at JFK airport, never having seen snow, and speaking only Creole—that was our start," he recalls. "I entered the fourth grade, taking ESL courses and trying to catch up with my classmates. It has been a journey."
In a Q&A, Williams traces his route to Wesleyan, talks about the mission that has kept him here, and reflects on what continues to engage him in Wesleyan's future.
Q: And a decade after that snowy arrival to the States, what brought you to Wesleyan?
A: I went to Brien McMahon High School, in Norwalk, Connecticut, where I played soccer, cofounded the student government, and did theater. I immersed myself in the traditional American education.
When I was featured in the local newspaper as a scholar-athlete, a financier in Fairfield County who saw my picture in the paper contacted me and started faxing me college profiles: "Have you heard of this school? How about that one?" And … I hadn't. My parents hadn't gone to college and my two older siblings started working right after high school, so I was the first.
He made an appointment for me to visit the soccer coach at Amherst and on the way up we stopped at Wesleyan to pick up a brochure. The assistant dean, Johanna Dunham Townsend '91, invited me in for a 15-minute conversation—which lasted more than an hour. I fell in love with the place. I still visited Amherst that day, but I knew Wesleyan was the school for me.
Q: What convinced you to work here afterward?
A: I met John Driscoll '62, the alumni director, at a fundraiser I'd organized for United Way when I was a senior.
"Have you heard of this place called 'University Relations'?" he asked. "We do a little bit of everything; we are the engine and the spirit of the institution; we engage alumni, parents, and friends. We raise money for the cause, we organize events and gatherings," he told me. "That sounds like something I would enjoy being part of," I told him—so I applied for an assistant director position and was hired. I thought I'd be here for a year or two, but every year was a different challenge and I continued to grow professionally.
I love working with students. I've served as advisor to the men's basketball team and I enjoy mentoring, particularly first-gen students. It brings me joy to know that I play a small part in helping students succeed, and it's gratifying to see them grow into thoughtful and engaged alumni.
I also believe in providing access to a Wesleyan education. My wife, Anne Johnson '01, and I would not have been able to come here without financial aid, so we feel a great debt to pay it forward. I'm very proud of the fact that I've raised millions of dollars for financial aid and for other institutional needs. So I stayed.
Q: Barbara-Jan has been a mentor to you. What particular wisdom has she imparted?
A: Barbara-Jan's philosophy is: Listen, be persistent, be authentic, and never give up. She has real love for the University—and is, perhaps, its most enthusiastic, effervescent cheerleader.
And Wesleyan is a family.
Our role in University Relations is to make sure that every alum feels they have a connection at their alma mater; that there's always an open door whenever they want to engage or re-engage.
Q: Are there upcoming trends in philanthropy—particularly as related to universities—that you are watching?
A: We're facing the question of how to keep alumni engaged in meaningful ways when there's so much competition for their attention. When I started in University Relations, we communicated with alumni and parents primarily through snail mail. The rise of technology and social media has changed the way we interact with alumni in many positive ways. We must constantly ask ourselves if we are articulating the need for their financial support in a compelling way. Are we thanking people enough? Are we providing a lifelong connection back to Wes?
Q: What's one fun fact that people don't know about you?
A: I enjoy cooking. I like the challenge of trying new dishes and then putting my own spin on them. Paella is currently my favorite dish, but I cook seasonally, so with fall approaching, I'll look for a new culinary adventure.