Franklin Sirmans '91: Offering Organic Entryways into Art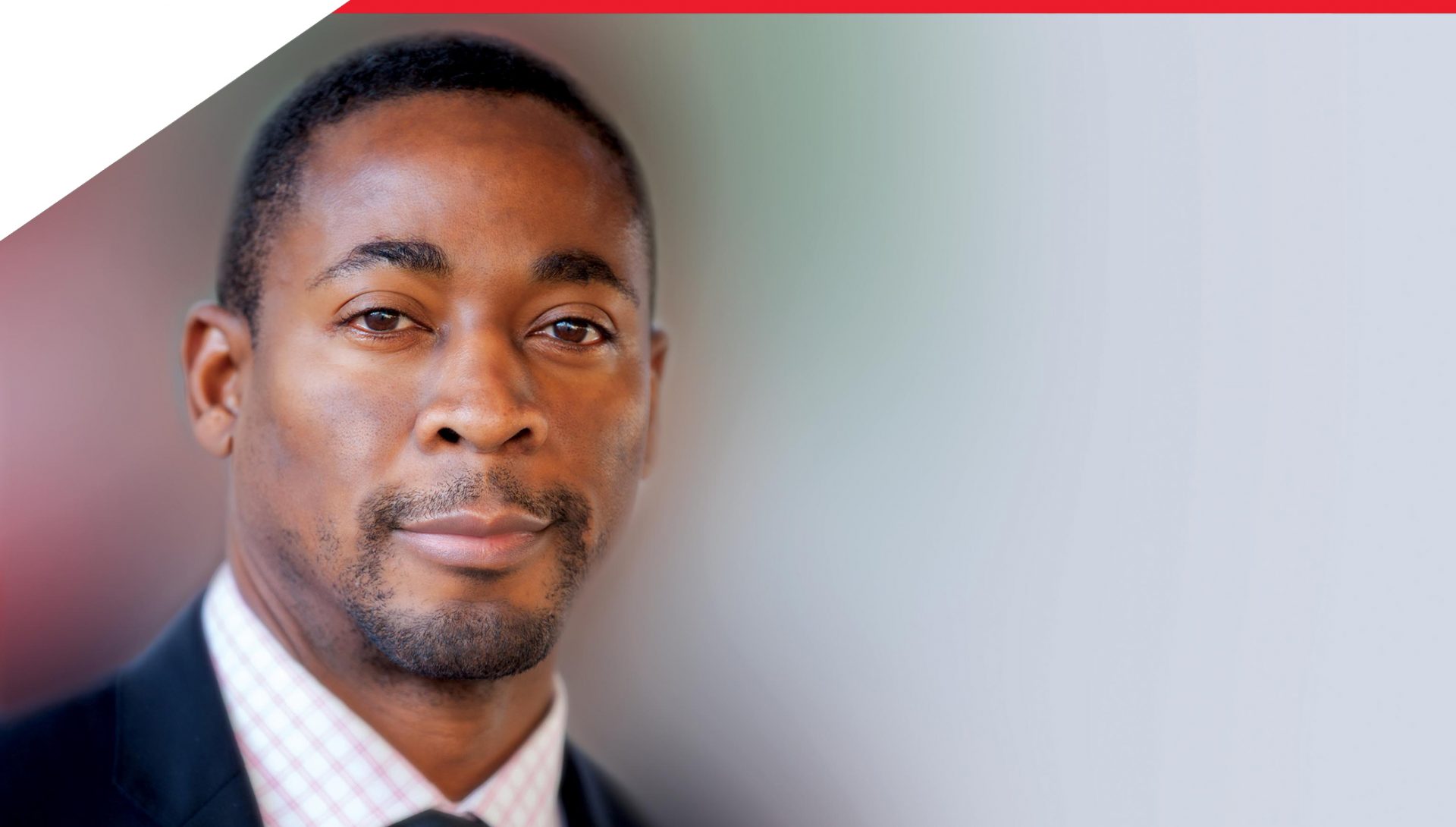 Franklin Sirmans '91 is an American art critic, editor, writer, and curator. He has been the director of the Pérez Art Museum Miami (PAMM) since October 2015, where he has undertaken several initiatives to develop art programs that reflect the broader Miami community. Also a member of the Board of Trustees at Wesleyan, Sirmans talks about the role of art in his life and what he hopes it can bring to the current social climate.
What drew you into the art world?
I'll never forget the day I walked into an African American literature class taught by Bob O'Meally (then an assistant professor of English and also affiliated with the Center for African American Studies). He had a boom box playing and he integrated sound and music into his discussion of Incidents in the Life of a Slave Girl. I'd never seen a combination like that. It touched me in a very deep way and it's part of why I became an English and art history major.
Curating requires a similar marriage of writing and art. I did my thesis on Jean-Michel Basquiat with Professor Peter Mark, so my curating began with putting a few artists together in one piece of writing.
How do you decide which pieces belong together?
Well, that's the fun part, making juxtapositions that lead to new narratives. You have one thing that couldn't possibly fit, but when you put it next to another piece, it triggers a conversation between them.
You've said that curation offers us a new way of seeing things. How so?
That's when this becomes a larger conversation: Art is a way for us to see each other. When I got to Wes, I already knew there were alternative histories to the ones that were presented in museums. Meaning, I knew history wasn't only about Picasso and Matisse, but who was around them at the time, inspiring them. So why not see those artists anew through others? I wanted to curate in a historical way.
How does this inform your work in Miami?
You go to city hall here and you hear three languages—Spanish, Creole, and English. This is our history, and we want to embrace that fully by being the best at presenting the work of Latin America and the Caribbean. And I would extend that to the African diaspora as well.
We're here in a city that looks a little bit different than a lot of American cities, and maybe we can provide a view of America that is potentially a little more inclusive and humanitarian. And art is the way to get there, I believe.
How do you invite your diverse community into PAMM?
In three ways. One is drawn from images, right? This has come up in relationship to the portraits of Barack and Michelle Obama by Kehinde Wiley and Amy Sherald. People want to see themselves. I don't think it's a stretch to say that there were a lot of people who didn't find the National Portrait Gallery as interesting until they were able to see themselves there. So we present the artists and representation of people who are here in Miami.
There's an abstract way of inviting people, as well. Growing up, I went to the Metropolitan Museum of Art (in New York) a lot. You have to walk up those huge steps, into this imposing Greco-Roman architecture. It makes you feel small. Our museum is, like most others, a little smaller. We have no big steps. Instead of going into a grand upward tour, you encounter us on a very organic level, with entry points that allow for a seamless transition. Our museum is completely surrounded by glass, so you can equally be a part of the artistic experience from inside and outside.
Finally, we program the heck out of all of the art experiences here. We offer the art as a catalyst to bring people together for dialogue and conversation. That's what we're really here for.
How would you reflect on spatial design at Wesleyan?
The newest spaces at Wes—with the use of glass and common areas in which people can gather with no set goal—are designed to provide spaces for people to come together. I think this is really crucial right now. And that's what this museum has tried to do.
What was your favorite recent exhibit?
I was at a show of work by Theaster Gates this past summer that I thought was just phenomenal. It was an artist's commitment to many of the things that we've touched upon in this conversation. It was about universal beauty at its most transformative level. It had something powerful to say about the way the people live with each other, and how we can provide beauty to that.