How Field Yates '09 Defies the Odds in the Sports Industry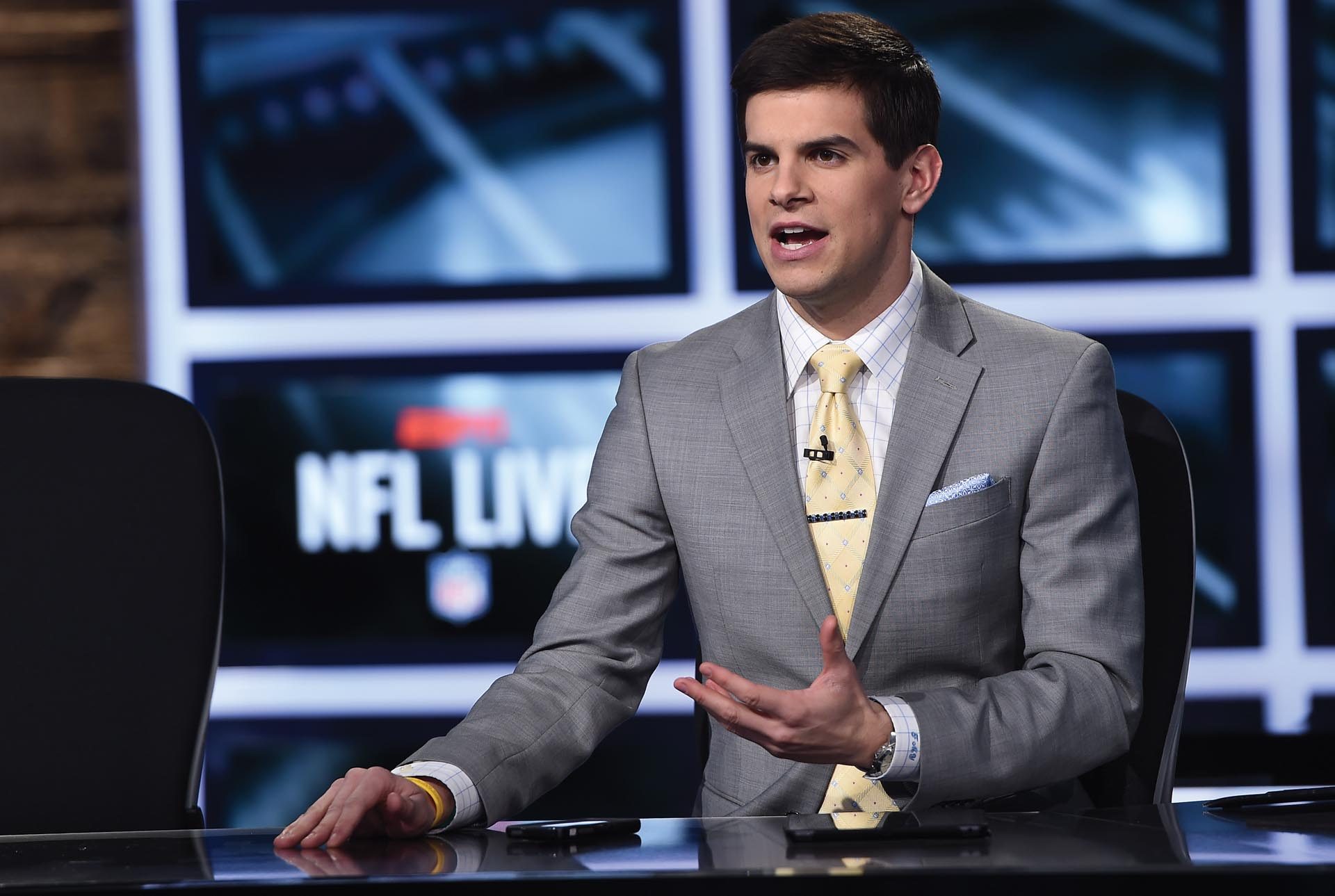 Field Yates '09 was a two-sport athlete and psychology major at Wesleyan. He now uses his people skills and sports insight to help lead ESPN's NFL and fantasy sports coverage.
Since graduating in 2009, Field Yates has worked for the NFL's Kansas City Chiefs and New England Patriots, and is now an NFL Insider for ESPN and the cohost of the network's Fantasy Focus Football podcast. In his current role, Yates spends a lot of time poring over and publicly discussing players' statistics, the foundation on which the fantasy sports industry is built.
"Statistics are one of the central arteries of fantasy football," he says. "We use them to project what's going to happen week to week. It's not an easy job because there are 22 different elements of every NFL play given the 22 players on the field. You're never going to be able to control for everything. But you can forecast trends over the course of 16 games that often prove correct."
Yates says he couldn't have predicted his own career success early on, though he can now look back at his interests and make sense of how they've coalesced. Part of that was a Wesleyan experience he says encouraged him to be open-minded, independent, and constantly challenge himself.
"Initially, I wanted to work in football," Yates recalls. "Coaching or scouting. That's where I was headed. But my time at Wesleyan and my psychology degree also taught me so much about people and gave me a ton of exposure to things that I'd never seen before. What I do now isn't psychology per se, but it's all about understanding people."
That understanding has helped Yates navigate a competitive industry, where at times success seemed like a long shot. The inherent difference between expectations and results (in sports as in life), he says, can be daunting. But he's made sure to remind himself and other aspiring reporters that seek him out for advice that facing long odds shouldn't be a deterrent. If anything, it's a great motivator.
"You can't be deterred by the odds," Yates says. "I often hear young folks in the sports business say they don't think they'll ever make it to ESPN. I like to remind them that if they consider it a long shot in their heads, it will become a long shot in reality. Whatever the numbers tell you, that's fine. But there are a lot of people that defy the odds. A positive mindset is applicable in all fields."