A Legacy of Giving Back: Marc Casper '90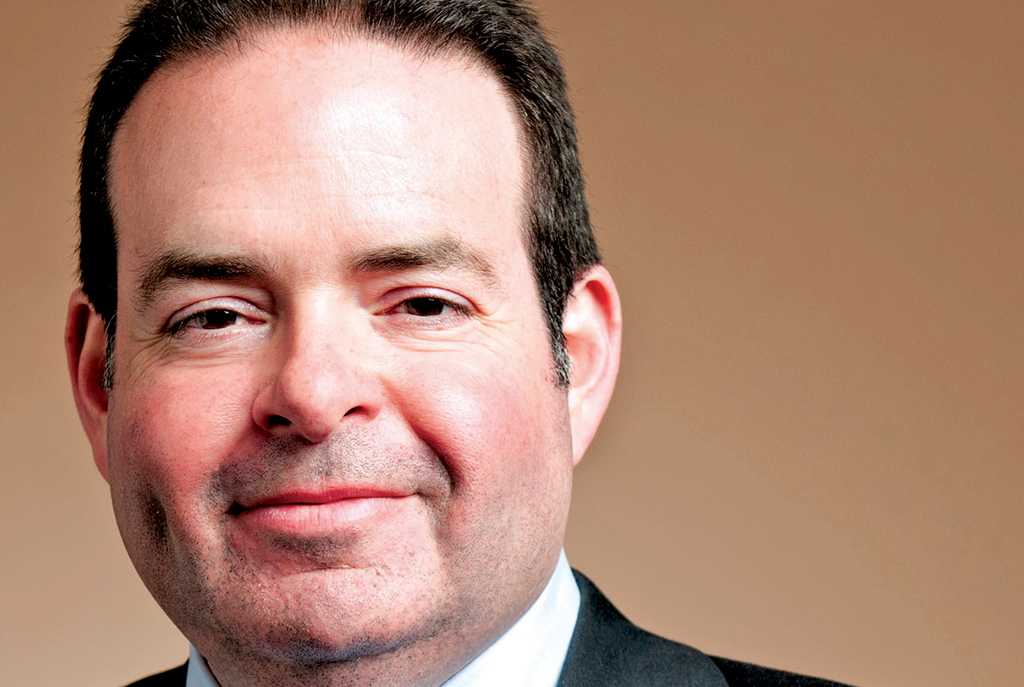 Marc Casper '90, P'23 has always been a team player, whether managing Wesleyan's hockey team or leading in "the ultimate team sport" of business, always with a focus on creating a cycle of positive change.
By Bill Holder '75
When Marc Casper '90, P'23, decided on a business career, his goal was to pursue work in health care that would have a positive impact on society.
His initial ambition, just like his general demeanor, may have been modest, but his success has been on a grand scale.
As chief executive officer and board chair of Thermo Fisher Scientific, an S&P 100 firm, he heads one of the world's leading organizations advancing applied science in health care. Most recently, Thermo Fisher has played a key role in meeting the many challenges posed by COVID-19.
As an enthusiastic advocate for Wesleyan and member of the Board of Trustees, he has made a $25 million pledge toward Wesleyan's planned science building, one of the largest single commitments Wesleyan has ever received.
The two roles are complementary. Casper recognizes Wesleyan's important contribution in launching young people into science-based careers, many of whom have made significant contributions in academe or industry.
"Wesleyan has fantastic faculty and has had a huge impact on the sciences broadly," he says. "The new building, with its updated laboratory spaces, will create an ecosystem that will reinforce the University's future role in science."
"Marc's gift," says President Michael S. Roth '78, "will support our ambitious efforts to revitalize and expand facilities that will enhance teaching, research, interaction, and collaboration among faculty and students. His commitment to Wesleyan and to the advancement of science is extraordinary, and I am so grateful for his generosity."
With open and airy common spaces—including a glass-walled courtyard and café facing an outdoor plaza—Wesleyan's new science building is designed to be a new campus hub. The 185,000-square-foot building is expected to be in use by 2026.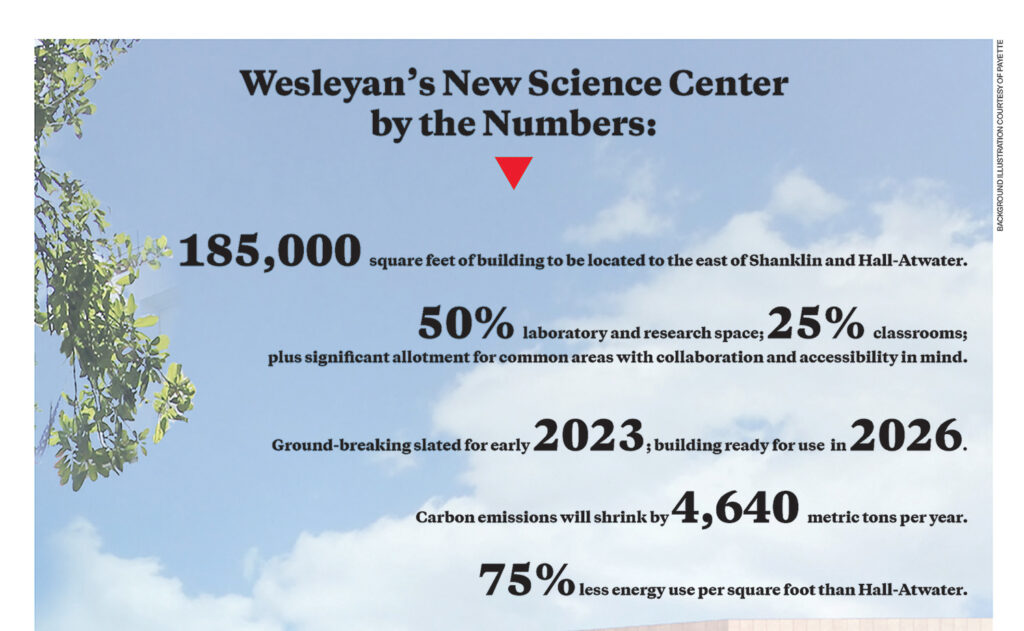 Casper's desire to giveback was sparked in his sophomore year at Wesleyan when his mother died, a devastating loss for him. He turned to Edgar Beckham '58, the late dean of the college, because Beckham had a well-earned reputation for caring deeply about the welfare of students. Beckham kindly increased Casper's financial aid to make it easier for his father to pay for the funeral. Wesleyan's help at such a difficult moment in his life made an indelible impression.
"For that, I'll always be eternally grateful to the University," he says.
His spirit of giving back has infused his relationship with Wesleyan, starting with his years as an alumni admission interviewer, continuing later with support of financial aid and many other campus initiatives, and culminating now with his service as chair of the Finance Committee of the Board of Trustees.
After graduating from Harvard Business School and working at Bain Capital, a leading investment firm, Casper joined Thermo Fisher in 2001, rising to CEO in 2009. Under his leadership, Thermo Fisher has expanded from $2 billion in revenue with 8,000 employees (or colleagues, as he says) to a $35 billion company with 90,000 people. Much of that growth has come from more than 40 acquisitions, all focused on building Thermo Fisher's core business in serving the life sciences ecosystem.
Keeping the large organization nimble has been one of Casper's top priorities, and the value of that approach became vividly apparent when Thermo Fisher was able to respond quickly after COVID-19 struck. The company's large presence in China gave corporate leadership an early window into COVID's dangerous spread. By March 13, 2020, the company had received authorization from the FDA to sell a nose swab diagnostic and then committed to producing five million tests a week by the end of April—a staggeringly short timetable that the company met.
"We're playing a very large role in supporting the societal response to COVID-19 through testing and vaccines," he recently told CNBC. Thermo Fisher is a major provider of the PCR tests now so familiar to people worldwide, and produces mRNA-based vaccines for its clients, too.
The company's researchers are also continuing to innovate in response to COVID. "When someone goes to a doctor with respiratory symptoms," Casper says, "you're going to want to know whether it's flu or COVID, and we have developed a test for some of the common respiratory illnesses."
Through his leadership of Thermo Fisher, and through his support of innovation at his company and at Wesleyan, Casper has surely had the beneficial impact on societal welfare that he sought.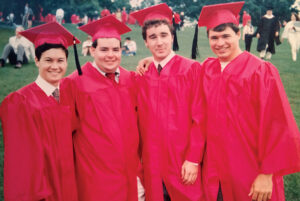 Though accomplished academically, Casper says he learned some of the most valuable life lessons through his close relationship with the Wesleyan hockey team and his enduring friendship with coach Duke Snyder. Building on a passionate interest he has had in hockey since childhood, he was the WESU announcer for hockey games until his senior year, when he served as manager of the team. Lessons about the value of teams, about hard work, about showing up and giving your best every day have stuck with him.
Though Casper loved hockey, he wasn't the kind of athlete who could play in intercollegiate games, and Snyder was determined to do something about that. He got his chance when the team traveled to New Zealand to play that country's national team. Snyder arranged for him to get out on the ice, position himself near the goal, and knock the puck in when a teammate passed it to him.
"The audience knew what was happening and erupted in cheers," Snyder says. "For Marc, it meant the world to take part in the team on the ice. He was beside himself."
Helping the team is central to business success, in Casper's view.
Known for being thoughtful and soft-spoken, he says: "Those who have success in the business world know it's the ultimate team sport. I never become confused about all the people who helped me and opened doors.
"It's the job of leaders to put their teams in the best position to be successful. Over the years, I've kept a low profile and made sure that my teams got the credit for the work they are doing. That's part of my core philosophy." An addendum to the philosophy is to make sure his actions and those of his teams, if portrayed in a newspaper, would "make mom or dad proud."
Casper's relentless focus on customers is also central to his success. "Businesses exist to make a contribution to their customers," he says. "Do right by them, and you will have a bright future. That's been my consistent perspective, my journey."
His approach is a lot like hockey—work hard, keep your focus, don't lose sight of the goal, get better at what you do, and share this with others.