Alumni in Action: Bruce Eric Kaplan '86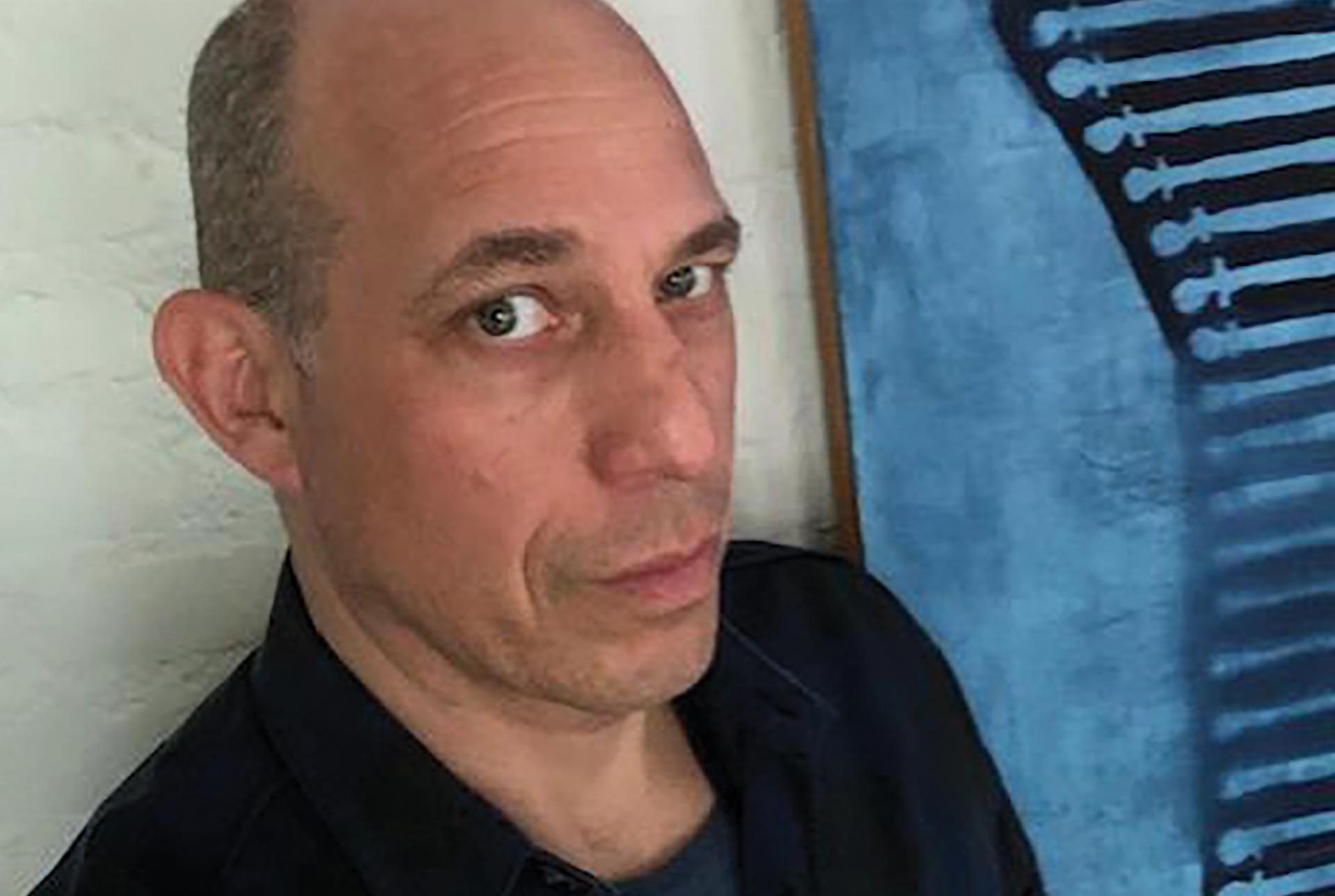 Because Wesleyan film studies focuses on the history and analysis of the discipline—teaching how rather than what to think—graduates are well-prepared for success both inside and outside the industry. Here, we highlight film students whose off-screen accomplishments range from medicine, to real estate, to education, and even to smokejumping. Accounts and photos as provided to the editorial staff.
Bruce Eric Kaplan '86
Occupation: New Yorker magazine cartoonist BEK; writer/producer in television and film
Influential Film: Now, Voyager
After Wesleyan, I moved to Los Angeles and decided to become a writer. I tried everything—novels, plays, movies, short stories—but was not succeeding. For a year and a half, I helped a woman write her memoirs. She had a very distinctive voice, so when I'd come home and turn my head to my own work, it was challenging because I'd been in her writing voice all day. That led me to want to do something creatively separate. I had always loved New Yorker cartoons, and I'd always loved to draw. I didn't have much formal training, but I worshiped James Thurber, and thought, "Well, he had a primitive style and was a great New Yorker cartoonist. So maybe I could work within my limitations."
I started submitting to The New Yorker but now I was failing at that, too. Still, the second I started doing cartoons, I felt it was what I was supposed to be doing. Even though I got rejected every single week for the first few years, I was sure that I was a New Yorker cartoonist (even if The New Yorker didn't know it yet). Finally, they did: I got my first acceptance the same month I got my first writing job. It was a big month.
As a kid, I watched old movies on TV all the time. At Wesleyan, Jeanine taught so many of the movies that I had loved—Hollywood, not art, films. She was emphatic that these pieces of "popcorn entertainment" could contain intense emotional truths. Even a thriller like North by Northwest could make a real statement about the human condition.
It was a lesson to me, and what I aspire to do, both as a cartoonist and as a TV writer. I want to make people laugh, but I also want to connect in a deeper way. Like that recent New Yorker cover [of the couple cowering next to the pile of books on their nightstands], it's a joke. "Oh, they're scared of their books." But we also understand the pressure to keep up, even when it's impossible.
Jeanine imparted a message to each of her students: "You are a unique person with something to offer, so go forth and offer it." And we all took that out into the world as we pursued our careers.
It reminds me of the film Now, Voyager with Bette Davis, a movie that I'd watch as a kid, about this overweight aging spinster. She has a nervous breakdown, then with the help of a kindly therapist she becomes a glamorous woman having an affair with Paul Henreid. Still, whenever it's on TCM, I stop everything for it. I've asked myself, why is it that I keep watching this over and over again? It's because it's a story of transformation, that anything is possible. You can become what you'd like to become.