Alumni in Action: Majora Carter '88, Hon. '13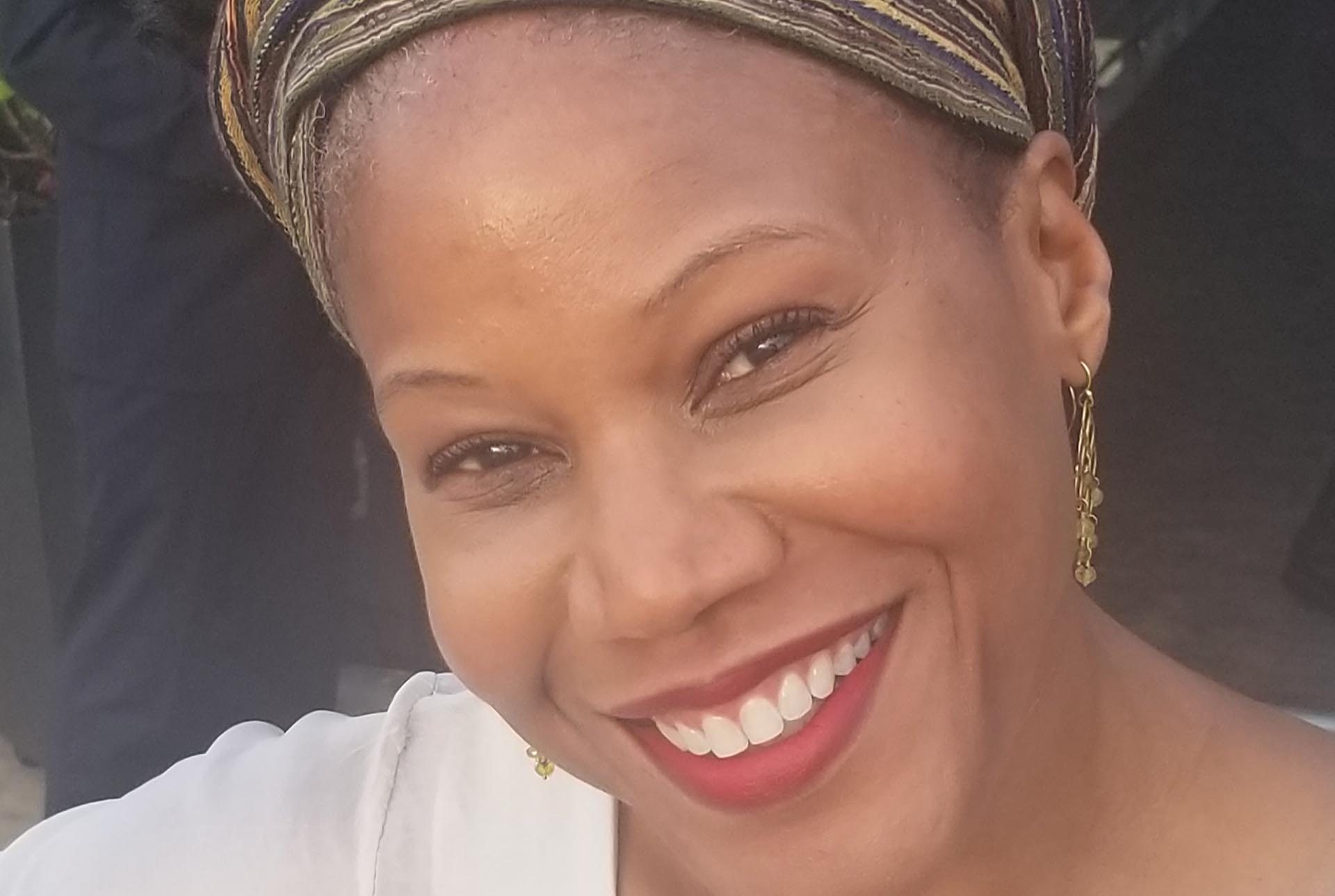 Because Wesleyan film studies focuses on the history and analysis of the discipline—teaching how rather than what to think—graduates are well-prepared for success both inside and outside the industry. Here, we highlight film students whose off-screen accomplishments range from medicine, to real estate, to education, and even to smokejumping. Accounts and photos as provided to the editorial staff.
Majora Carter '88, Hon. '13
Occupation: Real estate developer, urban revitalization strategy consultant, MacArthur Fellow, and Peabody Award–winning broadcaster; president, Majora Carter Group.
Influential Film: Joy
As a film major—especially at Wesleyan with Jeanine—you're taught to see things that aren't there. Even in documentaries, you are influencing the vision of audiences with what you make.
It's the same in real estate development. As a country, we look at low-status communities through a paternalistic lens. We're often implicitly asking: How do we help these people to either stay in their poverty, or extract the ones with talent—leaving the communities with fewer chances for local development.
America's low-status communities are the ones I care about. They bear the most environmental burdens. They have pawn shops, not banks; fast-food chains, not restaurants. We're taught that personal success is measured by how far away you move from them.
Why do we continue to tell that story, and not create developments where people are attracted to stay in their own communities and make them greater? Companies work to retain talent. Why don't we help neighborhoods do the same?
As an example, my company created a proposal for the redevelopment of the five-acre former Spofford Detention Center in the Bronx—1,200 units of mixed-income housing, including 100 units of low-income ownership. The portion of apartments at market rate rents and increased density would have created revenue to subsidize accessible job-creating enterprises in the ground floors. This came after years of community engagement, survey data, and academic research into the effects of concentrated poverty in America.
But the project was awarded to a textbook example of low-income housing projects. I was devastated.
However, a friend from Mapleton Fall Creek (South Bronx of Indianapolis) told me about a request for proposals that might be right for our vision . . . due in a week. I was unable to find a partner, but the night before the proposal was due, I was speaking at a gala for The Community Builders, Inc., a Boston-based developer, and seated next to their CEO. I told him I needed a partner. "We'll do it," he said.
Back at my hotel, I compiled the proposal from our work on the Spofford project in four hours. We won that bid—40 units of home ownership, 150 units of mixed-income rentals, and 40,000 square feet of job-creating commercial space. We're working with Indy locals, Mapleton Fall Creek Development Corporation and Urban Patch LLC, as well as Perkins Eastman and The Community Builders, Inc. It's very exciting, vindicating, and hopeful.
I saw the film Joy when I was going through all this, and I was a puddle for most of the movie. Joy didn't have much to begin with, yet was willing to risk everything she had. She lost everything, yet became a success. That was exactly the vision I needed to see. I hope what I create, whatever the medium, brings us all forward together.