Alumni in Action: Ted Feldman '09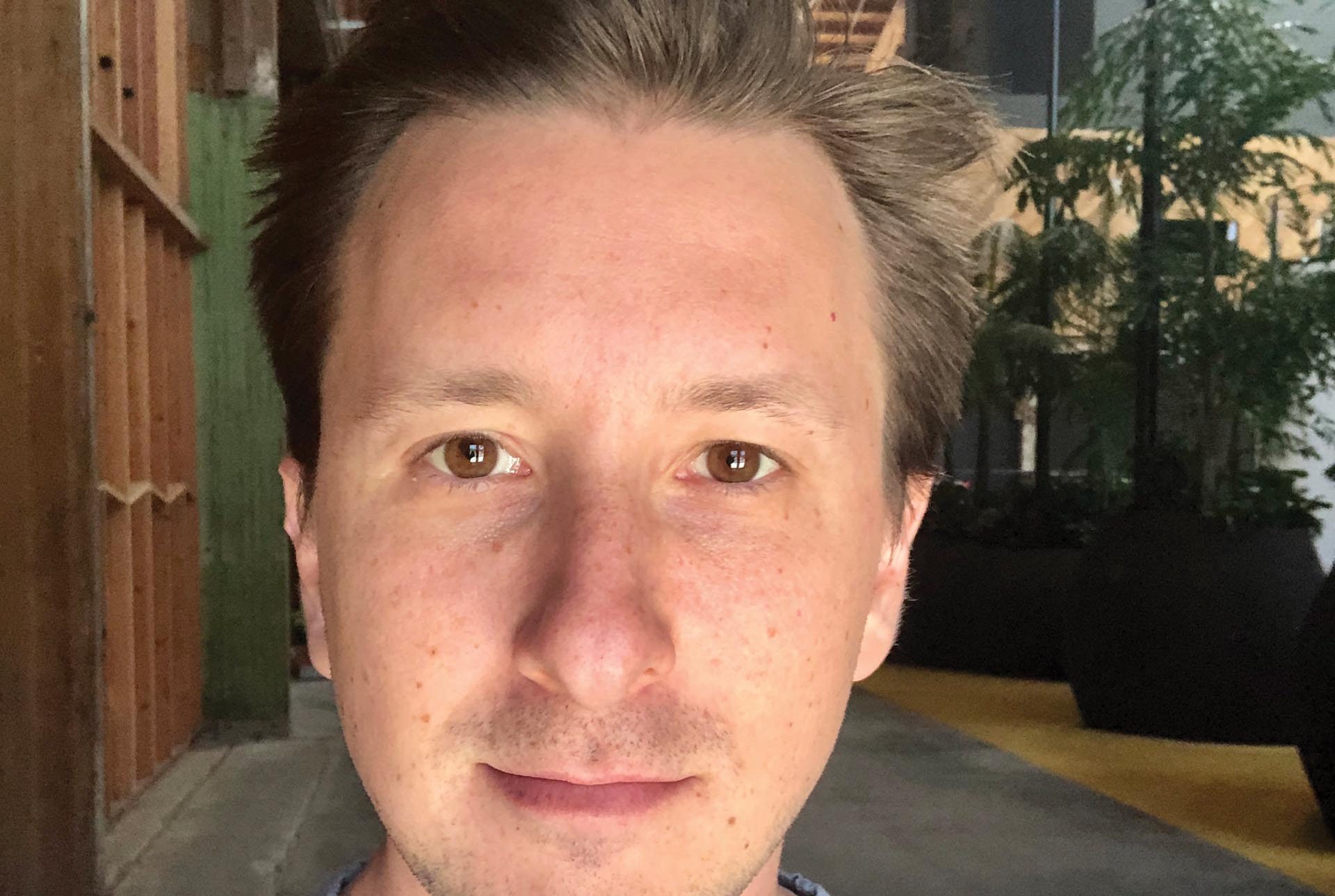 Because Wesleyan film studies focuses on the history and analysis of the discipline—teaching how rather than what to think—graduates are well-prepared for success both inside and outside the industry. Here, we highlight film students whose off-screen accomplishments range from medicine, to real estate, to education, and even to smokejumping. Accounts and photos as provided to the editorial staff.
Ted Feldman '09
Occupation: Musician, filmmaker
Influential Film: All That Jazz
Music was always my great aim. I'd been playing music since I was very young, so when I came to Wesleyan, I assumed I'd be studying music. But I had an interesting split-screen experience in my first semester when I took Intro to Experimental Music and Intro to Film Studies at the same time. The music that we were looking at was very intellectual, but the movies that we were looking at (albeit through an intellectual lens) were very emotional and popular; we were studying popular culture with great respect. I'd grown up playing classical music but loving rock, pop, and rap music, and Scott Higgins's class allowed me to appreciate those genres from an intellectual perspective. From the film studies major, I also took the kind of story analysis we did—learning how a film is crafted—and applied that to songwriting. I took the beat-by-beat experience of watching a film into the moment-by-moment experience of hearing a song in a way I'd never done before.
The marquee film from my time there, the film that I keep coming back to, is All That Jazz, the Bob Fosse movie. I was taking a musicals class with Jeanine and she assigned it to me for a presentation. While I'm sure I would've watched it anyway, the deep dive gave me a love for how that movie is put together and what it accomplishes. It's a psychological profile and it addresses existential ideas within a genre that a lot of people consider to be frivolous. It's so layered, complex, and personal, and it uses the medium to its fullest. I think about that movie all the time.
I also played in a band for 11 years starting in my sophomore year at Wesleyan, and my songwriting partner was also a film studies major. So, we had some common frames of reference for art, film, and music. When we made the last record that I was involved in with the band, I sent it to [Associate Professor of Film Studies] Steve Collins. He drew a straight line from my thesis film—I'll Never Smile Again, a dark musical with some horror elements—to the opening song from that record. He saw an overlap in how they were constructed, which I had not seen before. I was trying to do the same thing in both mediums.
Right now, I'm finishing a script with my brother Casey '12, who was also a film studies major, so we have a profoundly similar frame of reference. We grew up together and we've seen all the same movies. It's a blast.