Krishnan's Students: "Feeling the Dance; Thanking the Ground; Releasing the Diva"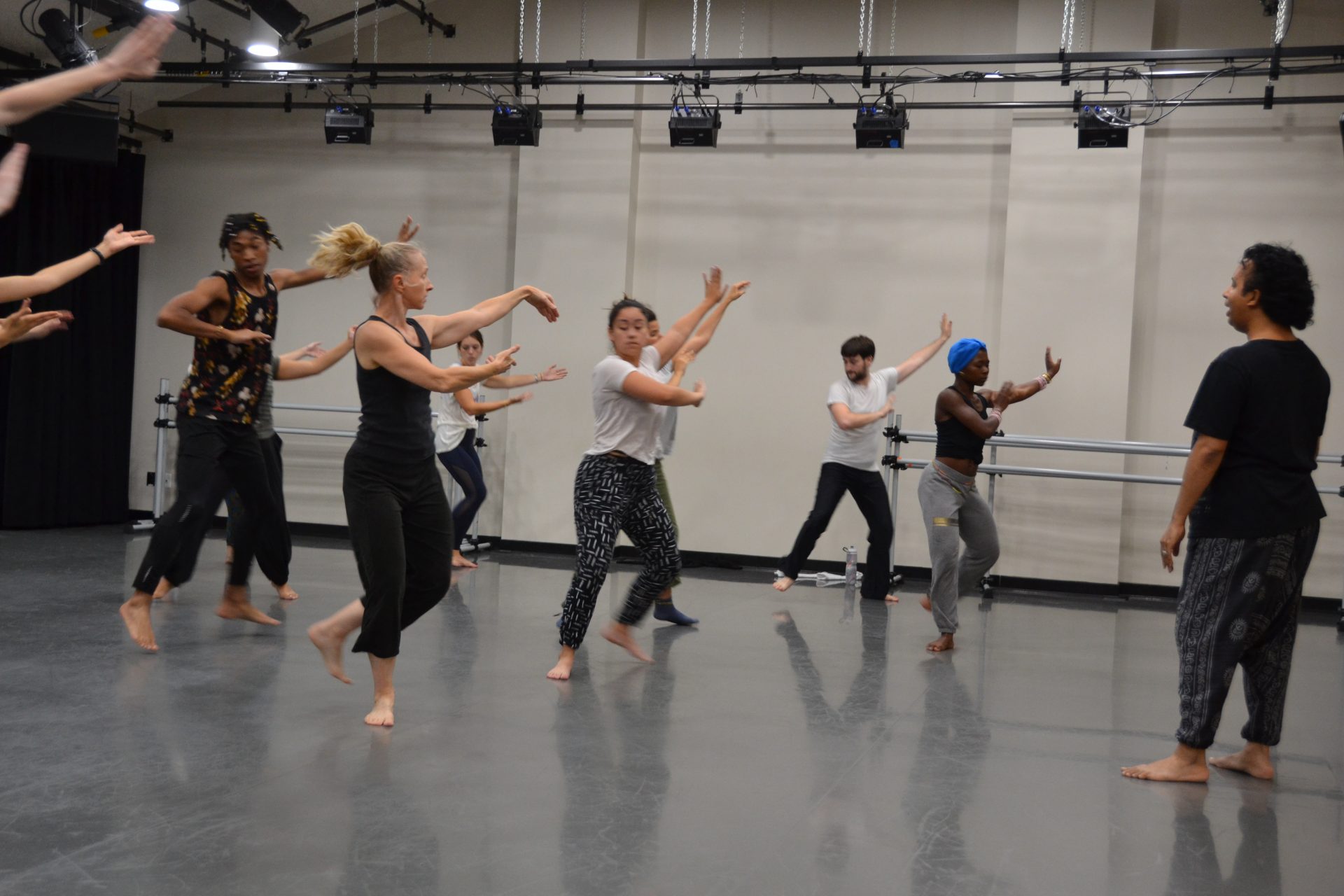 Mickey Kieu '19, English major, dance minor, now a dancer in China:
In the classroom, Hari Krishnan is a very passionate and compassionate teacher. Outside the classroom, he's a highly demanding choreographer. His pieces, because of their sociopolitical and at times erotic contexts, demand the utmost level of technique: only after that part is done can we work on the subtexts and different interpretations of the choreography.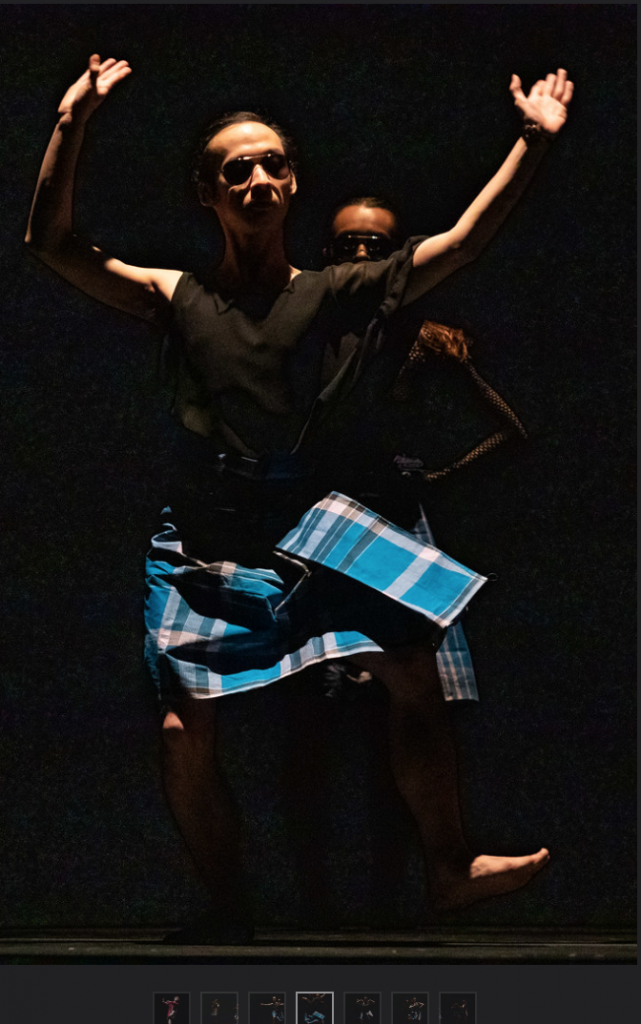 I came into his class having only ballet training, He took me from beginning Bharatanatyam to an hour-long concert of advanced Bharatanatyam my junior year, and then his show SKIN the year after. I learned that I could give much more—both on the physical and the emotional levels—to dance, whether it be going the last mile for a performance or learning to channel emotions and interpreting poetic verses set to Carnatic music.
On another note, a subject of Hari's studies—the courtesan dancers of pre-Independence South India—opened up my eyes to what compassionate scholarship looks like and what scholarship can be: full of the humanity that he, himself, always radiates. That changed me enormously in my actual academic studies (literature), and I owe a lot of who and what I am to Hari Krishnan and his teaching.
I see his compassion in my daily work, and his patience—coupled with his requirement for the highest standards—has influenced me greatly.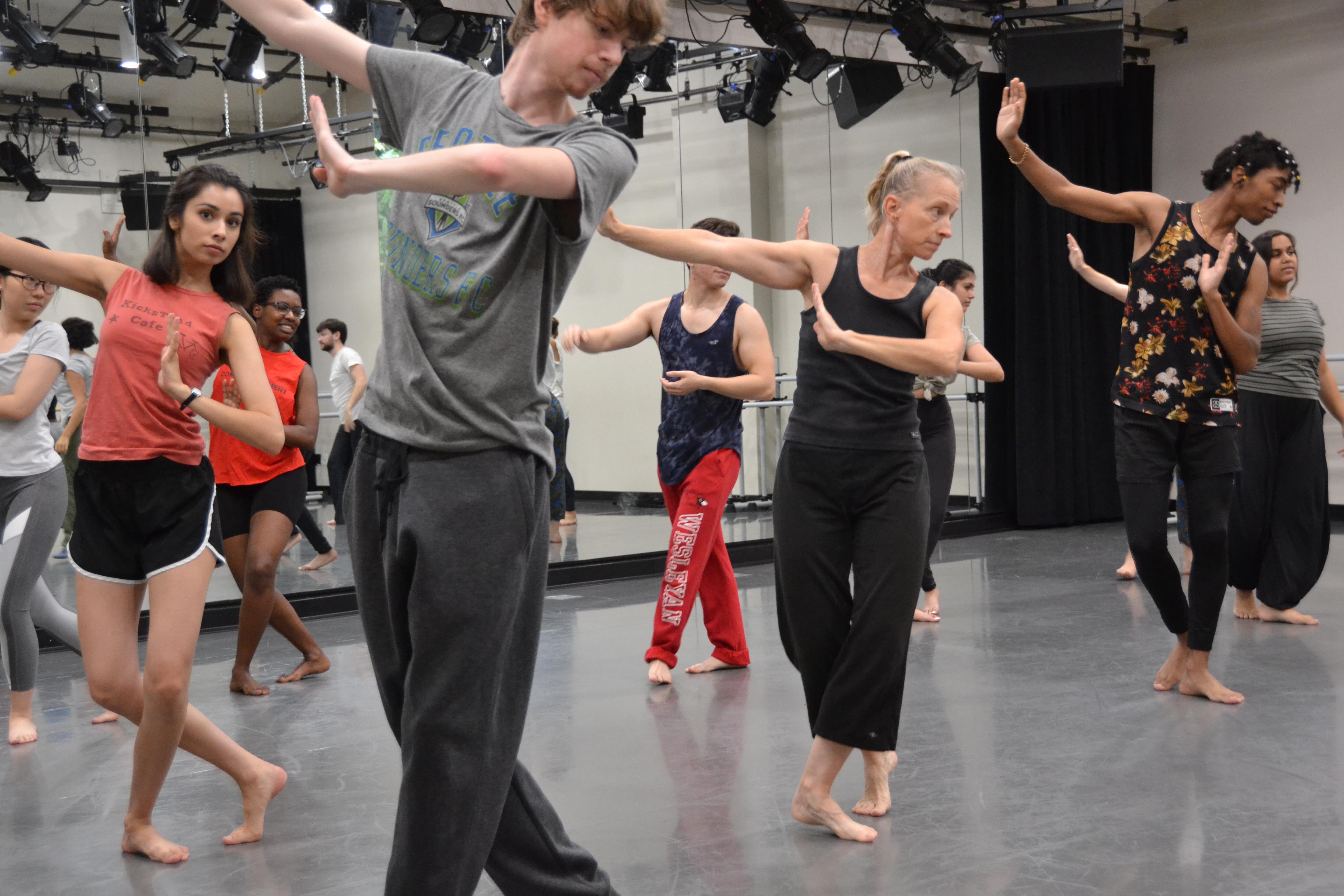 Charmagne Eckert MALS '16, MPhil student:
Professor Hari Krishnan has an art form through which he can inform, educate, challenge, with open spaces for questions and interrogation about how we are as human beings with each other and the rest of life on this planet.
This dance form is a very different physical exercise than the Western dance forms are, so the way that he teaches this is very much from the ground up. He teaches you the basic beginning pieces that are the foundation for the dance form. But the way that Hari teaches, each building block leads to the next piece. It's all very integrated and, all of a sudden, maybe six classes in or so, you're actually doing the dance moves. All of a sudden, it's in your body and it's very organic.
And then, to finish that off, one goes through the process of performing. The most important piece of this becomes being fully connected in expressing one's own humanity through the dance form. That, I think, is key in Hari's own work and what he wants his students to explore and feel and then express.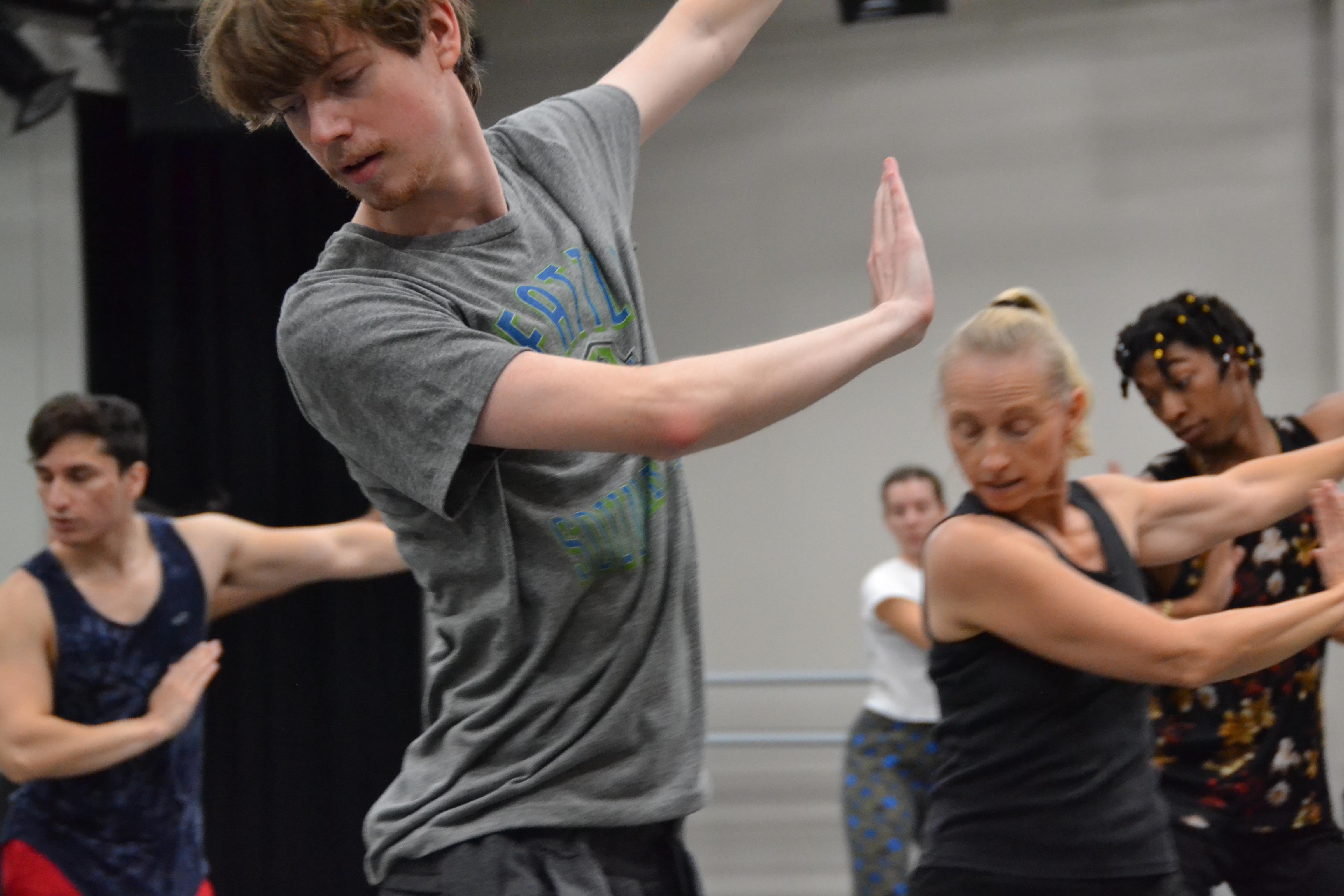 Kellen O'Brien '21, physics and psychology major:
I'm a physics major and dance is something I always make sure I'm doing on the side; it's something I look forward to. In other classes, the material might be really interesting, but it's not necessarily enjoyable all the time: Even if you think what you're learning is cool, it's not always fun if you're staying up studying until 3 a.m.
My freshman year I went to the World of Dance concert and I saw Hari Krishnan's Bharatanatyam class perform. I knew I wanted this beautiful dance. I loved it.
Hari teaches us the history of Bharatanatyam, so you know why you are doing the movements. He had us compose poetry and he gave us a sheet of the hand gestures we would use with the poem. It was important to him that we knew what we were dancing.
My jazz teacher in high school impressed upon us the importance of always doing something creative. Hari's creative advice was: "Release your inner diva!"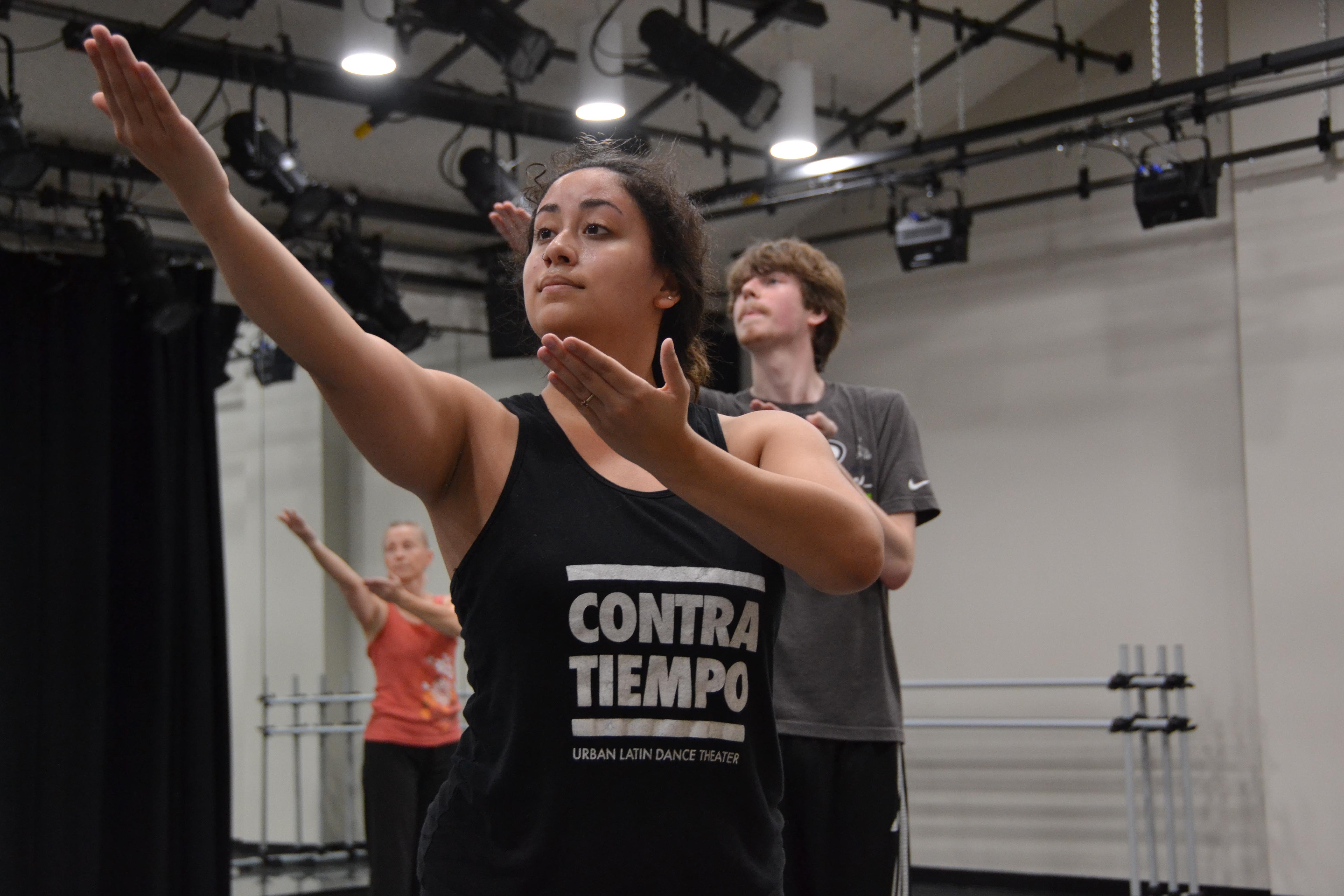 Shirley Sullivan '21, dance and psychology double-major, with an educational studies minor; served as a teaching assistant for Krishnan's class in the 2019 fall semester:
Hari was my first-year advisor. At the Worlds of Dance concert my freshman year, I saw his class performing, and thought, "Now that looks cool." Hari said, "There's room in your schedule; you can put it in." I did and it was so much fun. Bharatanatyam just feels nice to do. The more I did, the more I started to appreciate what was going on, which led to me enjoying it more.
One thing I've already taken in is the movement of the hands. I didn't know my hands could move in such different ways, but I've noticed, now, in my own choreography, I use my hands all the time now. All these different movements have leaked into my choreography without me even realizing it.
The best advice I've received: "Keep in mind that it's always your own work. You can receive advice from everyone, people who are more advanced than you, and people who are on your same level. But in the end it's your own work, you don't have to listen to what everyone tells you. You want to be able to say, "This is my work, this is my piece," and have integrity in that.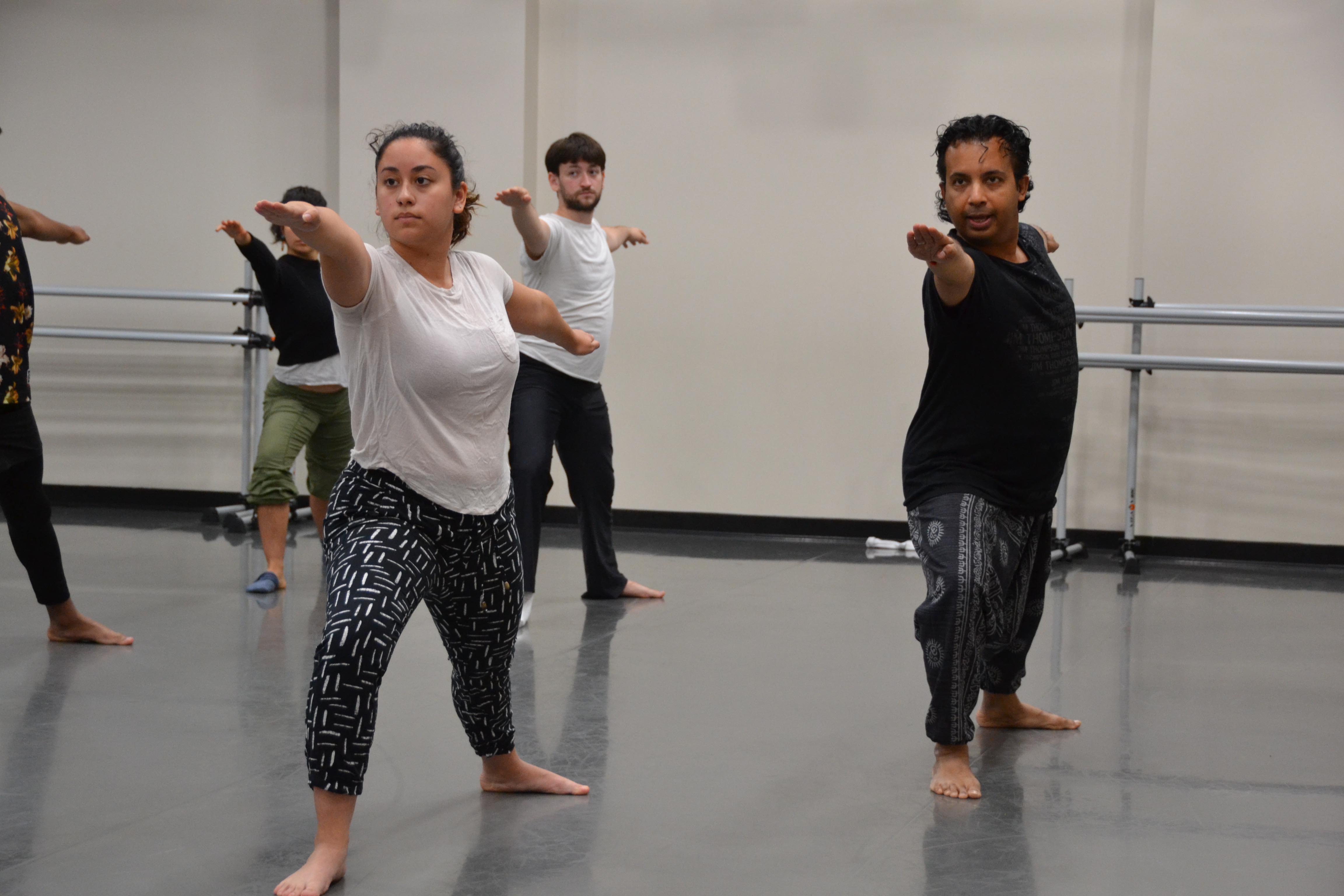 Zach Farnsworth '21, dance and philosophy major double major, with a minor in religion:
What attracted me the most to Wesleyan was how much choreography you can do, starting in your sophomore year. Hari makes his class really accessible by breaking the dance into really small pieces that build on each other. Even if you really didn't have a background in dance, you could learn.
Now that I've taken Bharatanatyam one, I want to take Bharatanatyam two and three. I love the stomping.
I'm a musician too, so I love learning new rhythms and how to multitask between making percussive sound, putting sound in the space, and using different parts of the body at the same time: my arms, legs, hands, and eyes. It's rigorous.
it also opened me up to this whole world of Indian dance, with its meaning-making and abstractions. It's just beautiful, like falling into the lap of this tradition and knowing, "Whoa, you have so much to teach me."
The best advice I've gotten from Hari is seeing choreography as a fluid process and not locking yourself into decisions too early. If you cut yourself off with, "Oh, that's a bad idea," then maybe that idea would have led you to a really great idea. Or maybe that supposedly bad idea will end up being the best idea later on when you combine it with other pieces in your work.
For more on Professor Hari Krishnan and his Bharatanatyam class, please see our feature story on his work, "Politics of Dance."