Profound Collaboration: The Creative Campus Initiative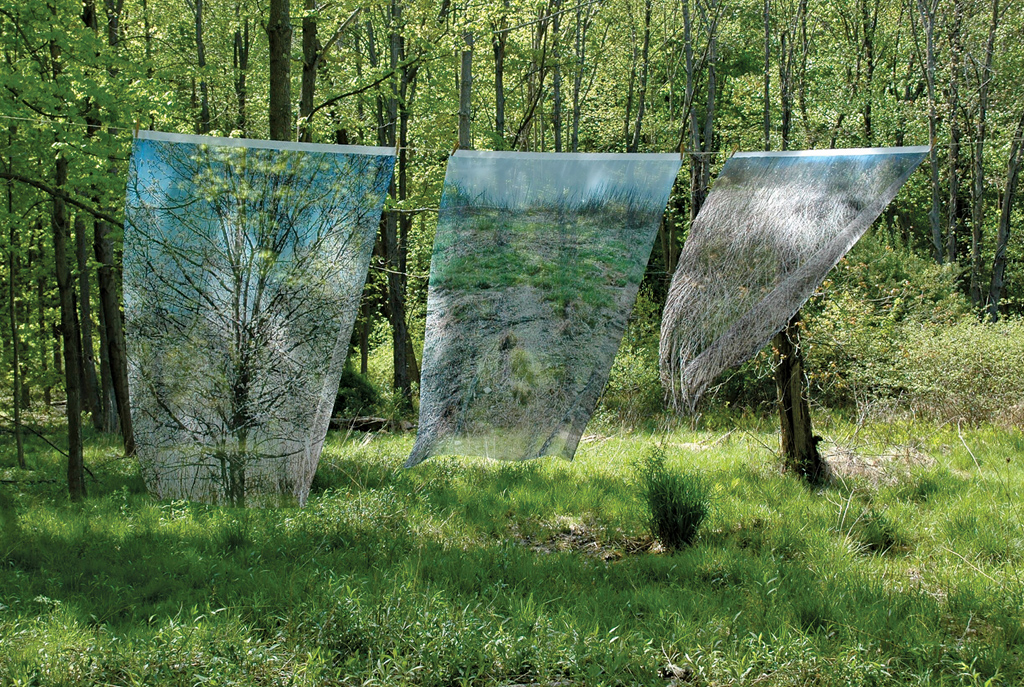 A central focus for the Center for the Arts since 2006, the Creative Campus Initiative (CCI) pushes the envelope on where art "belongs" at Wesleyan. With the aim of creating opportunities for artists and non-artists alike to share their research and teaching methods, the initiative has catalyzed more than 20 new courses, 60 course modules, and dozens of commissions, creative projects, and presentations.
Rani Arbo, campus and community engagement manager for the Center for the Arts and manager of the CCI program at Wesleyan, shares more about the initiative and its exciting evolution.
As COVID-19 rushed in this spring, staff at the Center for the Arts (CFA) hunkered down to ask ourselves: How can we support professors, artists, and students as courses move online? With our stages and galleries shuttered, what remains?
What remains, we quickly understood, is the Internet, each other, and our creativity. Charged with finding new ways to combine these resources, we turned to the Creative Campus Initiative (CCI), which has connected artists, faculty, and students at Wesleyan in extraordinary ways for more than a decade.
This spring, CCI offered modest grants to 10 faculty members to engage artists in virtual classrooms for performance, lectures, conversation, and mentoring of student work. The outcomes were varied and exciting: As Earth & Environmental Science students pivoted to assignments about the pandemic's ecological effects, they were able to work with choreographer Jill Sigman to explore their physical experiences of this unusual time. In a Theater course re-focused on connectivity, students started a practice of letter-writing, and took a workshop with poet Kay Gabriel in the epistolary form. In a Center for the Humanities course, activist, theorist, and artist Carolyn Lazard visited to share work on a range of topics, from "crip time" to communities of convalescence. (To read more about this initiative, visit the CFA blog.)
It has been a joy to see these nimble engagements with CCI's mission, which is to support cross-disciplinary collaborations that elevate the arts as a way of teaching, learning, and knowing. Since 2006, CCI has invited art and artists to the academic table at Wesleyan in a diversity of ways. CCI endeavors include performances, exhibitions, symposia, courses, and course modules co-taught by artists, class visits, student projects, and community festivals. CCI projects tackle topics from climate change to the human genome, to gender norms, to migration, to the history of the atomic bomb. In spirit, CCI is an ongoing experiment, through which interdisciplinary collaborators can discover new ground uncover complexities, and explore bridges and tensions between intellectual pursuit and artistic practice.
CCI at Wesleyan arose in part from a national conversation in 2004, when funders, arts presenters, and curators (including Sam Miller '74, who co-founded the Institute for Curatorial Practice in Performance at Wesleyan) gathered to consider how to strengthen the relevancy of the campus arts presenter. Their recommendation was to integrate the performing arts into all aspects of curricular and co-curricular life—and to achieve this, in part, by bringing artists to campuses to teach and co-teach with non-arts faculty. Wesleyan, with its proven strengths in the arts and interdisciplinary inquiry, was one of 14 U.S. campuses to receive a significant "Creative Campus Innovation Grant" from the Doris Duke Charitable Foundation, with that aim. In response, we proposed an ambitious 18-month project called Feet to the Fire: Exploring Global Climate Change through Science and Art, led by CFA Director Pamela Tatge '84, MALS '10, P '16, Robert Schumann Professor of Earth and Environmental Studies Barry Chernoff, and a planning committee of faculty, staff, students artists, and community members. They asked a question that still animates CCI: Might an interdisciplinary, arts-based inquiry take us to an understanding we could not reach any other way?
There was no cookbook for this work, but over time, recipes and ingredients emerged. In the first fully co-taught course, BIOL 109: The Art and Science of Climate Change, Barry Chernoff and choreographer Ann Carlson brought students to the Middletown landfill to explore its layers of history, time, and memory by measuring methane and creating movements—combining scientific and artistic tools in a robust inquiry. In a course module (two or more classes within an existing course), Associate Professor of Art Elijah Huge's architecture students consulted with bird migration experts to design and build a bird viewing platform for a local nature center. In Crowell Concert Hall, the CFA presented a New England premiere by dancers from the Pacific atolls of Kiribati, Tokelau, and Tuvalu, who have directly experienced threatening sea level rise. The Ernest and Cecile Zilkha Gallery housed an installation that used grains of rice to share data about disparities in global wealth. Arts faculty commissions included Professor of Music Ron Kuivila's work for Wesleyan's carillon bells that incorporated 130 years of weather data, and the gossamer Landfill (above), by Visiting Assistant Professor in Liberal Studies Marion Belanger, installed for a community festival celebrating the work and ideas of Feet to the Fire.
After that year and a half, we knew this important work had taken root at Wesleyan. With generous support from The Andrew W. Mellon Foundation and others, it continued, shepherded by Pamela Tatge until she was named the Executive Director of Jacob's Pillow Dance Festival in 2016. Since the beginning of the initiative, arts faculty and visiting artists have co-taught more than 20 courses at Wesleyan, on topics including the Deepwater Horizon oil spill, global wealth disparity, Connecticut River ecology, and animal-human relationships. They have co-taught more than 60 modules, about Middletown archaeology, the human skeleton, social movements in East Asia, animal cognition, black feminism, and race and necropolitics, among other subjects.
In addition to being a standard-bearer for this work nationally, Wesleyan was also among the first campuses to pilot extended artist residencies, hosting distinguished guests who brought us deeply into the complexities and nuances of their practice and research over the course of a year or more. These have included choreographers Liz Lerman (who collaborated with Wesleyan on the Science Choreography project), Eiko Otake, Faye Driscoll and Darrell Jones; musicians R. Luke DuBois and Pamela Z; and theater-makers Leigh Fondakowski, Carmelita Tropicana, and Leila Buck '99.
These collaborations stretched everyone. When experimental courses and modules work well, professors report, students engage deeply. Conversations go deeper, faster. Leadership dynamics shift, as faculty become beginners alongside their students. The invitation to respond to ideas in an artist-held space—using one's body as well as one's intellect—can be powerful. Student responses have offered a glimpse into how transformational these experiences can be:
"[This course] exploded the way I think about learning. I realize that there is a depth of knowledge to be accessed through the body. There are boundaries to be played with, to be discovered, and to be dissolved. . . . This has been my most transformative course at Wesleyan." —College of Letters/Hispanic Literature major, '15
"The course hugely expanded my ability to think critically about my own life and the 'narrative' that I'm living and creating." —English major, '15
"[What has stayed with me] is the introduction of live performance into this specific and rigid classroom space, and the fear and pleasure that this disruption produced." —Theater and American Studies major, '18
Over time, some CCI artists became touchstone campus collaborators over time, and none more so than choreographer Eiko Otake P'07, '10, who has been working with Wesleyan for more than a decade, most recently as Visiting Artist-in-Residence in Dance. In 2006, Otake came to Wesleyan to co-teach the course Japan and the Atomic Bomb with John E. Andrus Professor of History William Johnston (they have since taught this material multiple times, including a virtual module in Spring '20). Both had been researching that painful history independently, but when they chose to teach together, they discovered a challenging and invigorating shared space, shot through with all the complexity and epiphany that collaboration provides. They journaled, researched, danced, and drew. Sometimes they discovered new teaching methodologies by accident. They refined, and tried again. Each left their comfort zones. (Johnston still recalls the first time Otake invited the class—and him—to roll around on the floor like maggots.)
They noticed that when they took risks, their students did too, and a more open classroom dynamic followed. In 2013, they created a new course on mountaintop removal mining. And over time, they also became artistic collaborators (Johnston is also a photographer), working in Fukushima, Japan, and other sites. The pair have a book due out from Wesleyan University Press in 2021.
Conversation about Johnston and Otake's work could fill pages—but in a nutshell, it is an example of CCI at its deepest level. As both would attest, collaboration is not easy, and it is never a shortcut. Partnerships deepen at the speed of trust, and the outcomes of collaborations are in direct proportion to energy and openness that everyone brings to the table. Sometimes, collaborations fail to thrive. Faculty may wonder how one represents this sort of experimental work in a tenure application, and may question whether collaboration is worth the risk to try.
Across the U.S., campuses are still considering these questions, and there are no clear answers. Over the years, Wesleyan has led the way by welcoming and celebrating the leaps of faith taken by faculty, artists, and students who choose to work together across disciplines. Collectively, they have changed our understanding of where art "belongs" on a campus. A Zoom visit to a virtual classroom—in a pandemic—is just the newest iteration, and we know there will be more to come.
Below is a look at some images from the past 14 years of the initiative.