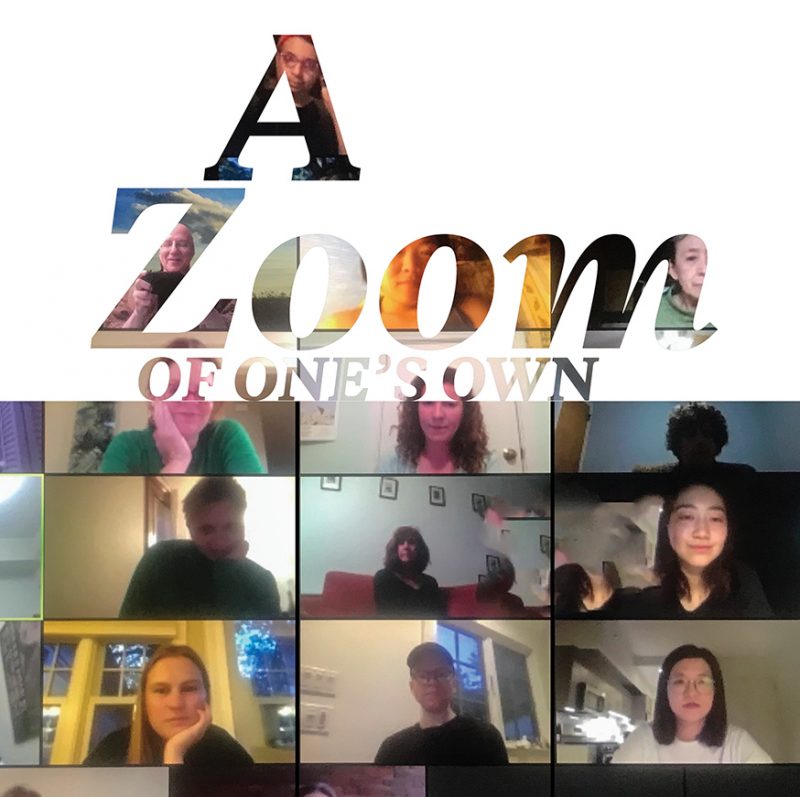 Wesleyan students and faculty offer personal accounts of the pains and perseverance that characterized the academic experience during a global pandemic.
Wesleyan's transition to online classes in mid-March required much more than simply flipping open laptops and logging into Zoom accounts. The COVID-19 pandemic forced students, faculty, and staff—within a matter of days—to reimagine teaching, learning, working, and even living environments, for the rest of the semester.
The faculty's role in easing this transition—learning new technologies, recasting lesson plans, and communicating changes with students, all while managing significant disruptions in their own lives—did not go unnoticed.
The Wesleyan Student Assembly in April passed a resolution "commending the Wesleyan faculty for their efforts in the transition towards distance learning." The resolution also expresses appreciation for the "empathetic" and "determined professors who aim to continue providing learning opportunities while being conscious of the various potential stressors that could befall the student body."
Faculty responded with a resolution that states: "We, the Wesleyan faculty, collectively express our gratitude to you, our students. . . . We deeply appreciate your good will and engagement, and we will do our best to ensure that you continue to get the excellent education you deserve."
In the weeks following the tumultuous spring semester, we asked members of the faculty and of the Class of 2020 to share short reflections on their experiences. Their responses are stories of the myriad constraints and obstacles posed by the transition to virtual learning, as well as remarkable resilience and dedication.
STUDENTS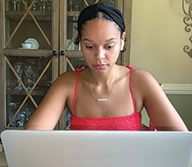 Ayana Dudley '20, sociology and French studies double major
Being back home in the bedroom that consumed most of my high school years made me feel like I was regressing in my journey of growing older, and I feel like this showed in the work I was producing. Attending Zoom class was nowhere near the same as actually being with everyone, but I appreciated the fact that my classes could still meet virtually. The biggest challenge that I had to overcome was getting used to looking at my computer screen all day—this came with migraines and doctor visits, and I eventually invested in a pair of blue light glasses. Though learning through Zoom isn't what I consider my ideal learning style, my professors were very aware of, and allowing of, students needing to take time to both physically and mentally adjust to the change.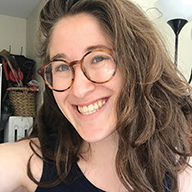 Eitana Friedman-Nathan '20, English and philosophy double major
As someone who struggles with ADHD, I have spent so much of college trying to find methods and spaces for studying and working that allow me to learn at the pace required by an institution like Wesleyan. The thought of trying to complete coursework and my senior thesis from my bedroom seemed a recipe for distraction and failure. I am really proud of myself for overcoming the challenges that this pandemic posed to me. However, I think it's really important for those of us who struggled with online learning this semester, whether because we have ADHD or because we did not complete the semester in a safe environment, to be given by others—and to give themselves—time and space to sit with and acknowledge how difficult, exhausting, and draining this experience has been.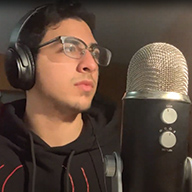 Eunes Harun '20, economics and government double major
My final semester at Wesleyan is definitely one that I won't ever forget. The Wesleyan experience, for me, boils down to two components—academics and social life. On the academic side, I'm grateful for my professors who put in the hard work to adapt classes as much as possible (we recorded solo video for Concert Choir!). For the social life aspect, this year was supposed to mark the culmination of years of work to make my final TEDxWesleyanU conference the best one yet. After founding TEDx with my roommates in freshman year, this organization has become a campus tradition, so I'm deeply saddened that my team can't show the community what we've worked so hard on. What makes me happy, though, is that next year's team has already planned out the postponed (third annual) conference.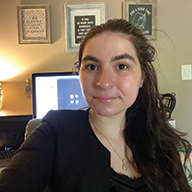 Melisa Olgun '20, neuroscience and behavior and science in society double major with a certificate in social, cultural, and critical theory
For me, a second-semester senior, Wesleyan had been a place of stability. On campus, going into "academic mode" was seamless: I knew where to get my coffee, spaces I could go to quietly study and complete assignments, and places where I could go to procrastinate doing my work. Being uprooted from this familiarity was difficult—I hadn't had to be academic at home since high school, and establishing a space for me to finish the semester, and importantly, my thesis, was difficult. As a first-generation, low-income student, I quickly realized how much I relied on campus for my academic and personal success. But with the help of my advisors, the WSA Emergency Fund, and the patience of my family, I was able to adapt and finish my Wesleyan career strong.
FACULTY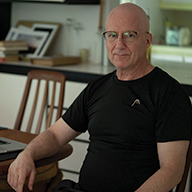 William Johnston, John E. Andrus Professor of History
It was clear from January that we faced the threat of a new pandemic, that "the next big one" might be upon us. I had adjusted one course syllabus, which was about the global history of epidemic disease, so that the first reading was about the last big coronavirus epidemic, SARS. But it was a bit more difficult accepting that we were indeed in the midst of the next big one. The planned research projects became impossible, so I had the students write weekly journals in which they recorded and posted on Moodle their day-to-day experiences at home, in their classes, with the pandemic. It was impossible to keep up with course preparations, grading, answering emails, and completing administrative tasks; I was always behind with something. The experience was humbling.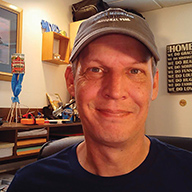 Daniel Moller, Assistant Professor of the Practice in Integrative Sciences
Normally, students in my project-based design and engineering courses work with the equipment and resources of our IDEAS Lab makerspace/classroom for the development and implementation of their projects. We (Lab Coordinator Shawn Lopez and I) maintained the IDEAS Lab as a remote job shop through which students could submit digital part files for their projects to be fabricated for shipment. To maintain the personalized experience with making, I purchased, assembled, and shipped kits of components and essential tools to my students for work at home. I reluctantly converted the final team project to individual projects for two of my classes. Perhaps the most challenging aspect for me was the remote troubleshooting of student projects through grainy webcam feeds and odd angles of presentation.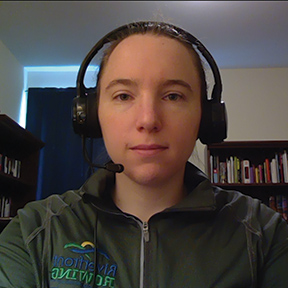 Michelle Personick, Assistant Professor of Chemistry
For various reasons—both logistical and technological—I ended up teaching my relatively large (60 students) 8:50 a.m. chemistry course via asynchronous lectures and extended virtual office hours. Overall, this worked well and students told me they appreciated being able to watch the lectures on their own schedule. However, it was definitely a strange experience as an instructor to just talk to the wall or my tablet. I normally rely on questions from students, as well as non-verbal feedback from reading the room to adjust how I present information. With remote instruction, students asked questions asynchronously, so while recording lectures I found myself simultaneously teaching and trying to guess what my students would be thinking as they watched.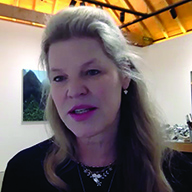 Tula Telfair, Professor of Art
My courses, Painting I and Painting II, incorporate technical, theoretical, and historical components. But with Zoom I was able to introduce my Painting II class to four remarkable artists that I interviewed, and then with whom students interacted during [virtual] studio visits. The groups became closer as a result of our remote interactions, but meeting in person for the first part of the semester ensured the success of these classes. Students set up studios at home and I provided supplementary hour-long one-on-one instruction in addition to our regular five-hour weekly class meetings. We stayed in constant communication via Instagram, FaceTime, and text (day and night) so the conversation about art never stopped! Most said their work for class was the only thing they were able to focus on and that it sustained them.
Kaisha Esty, Assistant Professor of African American Studies
Prior to the pandemic, my students and I put an immense amount of work into cultivating a dynamic and inclusive classroom environment. I worried that we'd lose this momentum in the online realm. Moreover, teaching in a field centered on marginalized subjects, I was attuned to the fact that the sudden shift to distance-learning would unveil inequities among students that, under "normal" circumstances, may be remediated by the equalizing space of the university campus. I opted to teach asynchronous classes, allowing students the ability to work through weekly content at their own pace. In addition, I hosted a weekly, recorded "virtual town hall," [which] offered a crucial space for students to be in community with their classmates and dig deeper into the overall questions of the week.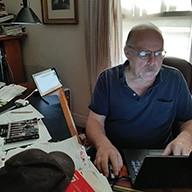 Gilbert L. Skillman, Professor of Economics
My in-class teaching style is highly interactive, even for nominally "lecture-based" courses such as those I taught last semester. Zoom's whiteboard feature let me at least continue the practice of developing economic arguments "live," rather than presenting them in pre-set PowerPoint slides. However, I couldn't see most students' faces when using the whiteboard, and the fact that my students were spread around the globe meant that live attendance for class sessions was limited. So, while there were some positives to the online teaching and learning experience, I found it was harder to ensure that everyone was fully engaged in the learning process.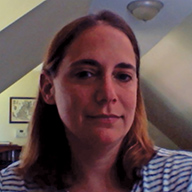 Barbara Juhasz, Jeffrey L. Shames Professor of Civic Engagement, Professor of Psychology
Moving my courses to a distance-learning model in the middle of the semester was definitely something that I had not anticipated. I will fully admit that this semester was challenging, as I was trying to facilitate distance-learning for my two elementary school–aged children at the same time as teaching my own courses online. In the end, I learned a lot about the resources that support online learning and found new ways to engage with students online. I am so proud of all of the students for their perseverance during this difficult semester and thankful for everyone at Wesleyan who helped to support us as we transitioned our courses online.
Read about how staff on campus handled the transition to support students and faculty at Wesleyan.