Recommended Reading: Books by Barot '92, Sokol '93, Schneider '97, and Others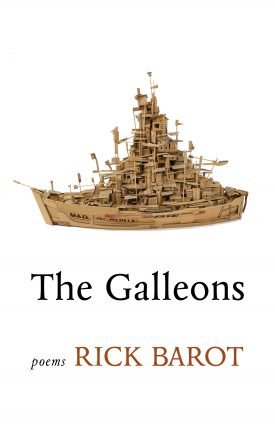 Rick Barot '92
The Galleons: Poems (Milkweed, 2020)
In his fourth collection of poetry, for which he won the 2020 Poetry Society of America's Shelley Memorial Award, Rick Barot contextualizes his Filipino-American family history within wider experiences of migration and displacement, the Filipino diaspora, and the impact and aftermath of colonialism.
The Galleons, named after the ships used by Spanish conquistadors, contains nearly 30 poems, all written in couplets, including a sequence of 10 "Galleons" poems interspersed throughout the book.
Surprising juxtapositions and parallels abound. The nine-page "Galleons 6" lists the names and launch dates of galleons used over 250 years of Spain's history; "Galleons 7" is a four-line poem evoking the death of Barot's grandmother, whose journey he reflects upon throughout the collection. "Her story is a part of something larger, it is a part / of history," Barot writes of her in "Galleons 1." "No, her story is an illumination // of history, a matchstick lit in the black seam of time."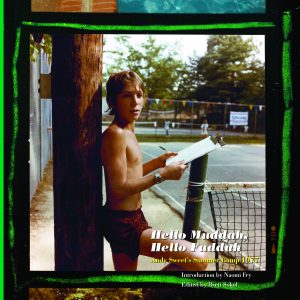 Brett Sokol '93
Hello Muddah, Hello Faddah: Andy Sweet's Summer Camp 1977 (Letter16 Press, 2020)
In 1977, just five years before his tragic murder at age 28, burgeoning photographer Andy Sweet trained his camera lens on an adolescent rite of passage: summer camp. The Miami Beach native (more widely known for documenting members of the elderly Jewish community in his hometown) was serving as a counselor at Camp Mountain Lake in North Carolina, and the casual, confident images he took that summer of various campers, counselors, and camp life served as the basis of his MFA thesis. Hello Muddah, Hello Faddah contextualizes and shares some of these photos, offering a glimpse into both Sweet's artistic development as well as another era filled with short shorts and tube socks.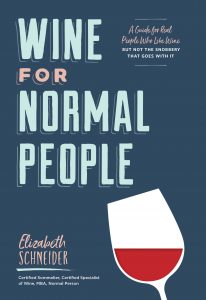 Elizabeth Schneider '97
Wine for Normal People (Chronicle Books, 2019)
Elizabeth Schneider, a certified sommelier and creator of the popular Wine for Normal People podcast, penned this "guide for real people who like wine, but not the snobbery that goes with it." Written in a friendly, relatable, often humorous tone, the book covers such topics as vocabulary, history, geography, and the winemaking process. There are useful tips for tasting, shopping, creating pairings, and ordering wine at a restaurant—all with a focus on demystifying a subject that is commonly considered intimidating and exclusive.
Abigail C. Saguy '92
Come Out, Come Out, Whoever You Are (Oxford University Press, 2020)
While many books have focused on the concept of "coming out" in the LGBTQ+ community, Come Out, Come Out, Whoever You Are traces the notion across different social contexts, and examines how and why various groups gravitate toward the language of coming out in their efforts to resist stigma and mobilize for change. Four diverse U.S. social movements are highlighted: the fat acceptance movement, the undocumented immigrant youth movement, the plural-marriage family movement among Mormon fundamentalist polygamists, and the #MeToo movement.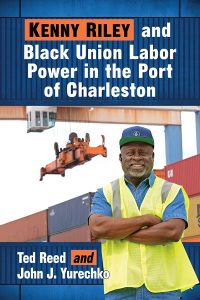 Ted Reed '70 and John J. Yurechko '70
Kenny Riley and Black Union Labor Power in the Port of Charleston (McFarland & Company, Inc., 2020)
Co-authored by business and labor writer and former Miami Herald reporter Ted Reed and retired senior government military analyst John Yurechko (former Wesleyan classmates), this book shares intertwined stories about Black union power and history. It tells the story of Kenny Riley, the charismatic leader of the International Longshoremen's Association (ILA) Local 1422, a powerful labor union in Charleston, S.C., and his dedication to the civil rights and labor movements. At the same time, it examines the history of organized Black labor in Charleston, a port city that saw the arrival of 40 percent of all slaves brought to the United States.