Recommended Reading: Books by Hennessey '70, Willett '97, and Others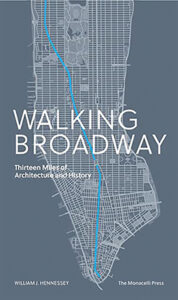 William J. Hennessey '70
Walking Broadway: Thirteen Miles of Architecture and History (The Monacelli Press, 2020)
New York's oldest and longest avenue is the centerpiece of this book, intended to be savored both at home and on foot. Hennessey brings his decades-long fascination with Broadway to life in 14 walks, each of different lengths, taking the reader from the south end at Bowling Green to its northern end, the Harlem River. Along the way, Hennessey provides commentary and historical details about architectural highlights, monuments, green spaces, and more.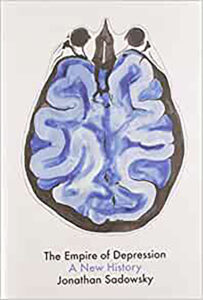 Jonathan Sadowsky '84
The Empire of Depression: A New History (Polity Press, 2021)
Today, more than 300 million people have been diagnosed with depression. But mental illness is nothing new, as historian Jonathan Sadowsky demonstrates in The Empire of Depression. The book chronicles depression's long history, and the varied ways in which it has been understood and experienced around the world and throughout history. Lightly peppered with humor, Sadowsky's book provides a readable account of the history of the mental illness, and a forecast for how we might make progress against it.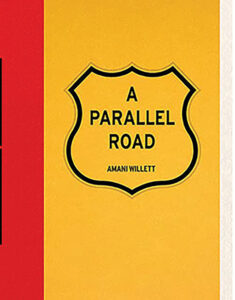 Amani Willett '97
A Parallel Road (Overlapse, 2020)
Despite the mid-20th-century romantic ideal of the "all-American road trip," the road has long been a site of violence and oppression for Black Americans. In A Parallel Road, Amani Willett demonstrates this disturbing contrast through a mixture of his own recent portraits and landscapes, as well as news images, listings from the Negro Motorist Green Book (which guided Black drivers to friendly businesses around the United States between the 1930s and 1960s), and photos from his family's archives.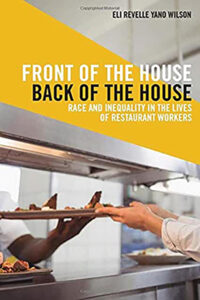 Eli Revelle Yano Wilson '09
Front of the House, Back of the House: Race and Inequality in the Lives of Restaurant Workers (NYU Press, 2021)
Inspired by his own experiences working in restaurants and based on years of ethnographic research into upscale eateries in Los Angeles, Eli Revelle Yano Wilson's book explores the two different worlds that exist in many restaurants—the "front of the house," or public areas dominated by mostly white, college-educated workers; and the hidden "back of the house," where Latino immigrants toil as cooks and dishwashers. Taking readers behind the scenes of these spaces, Wilson explores the race, gender, and class inequalities that enable this system of exploitation to persist.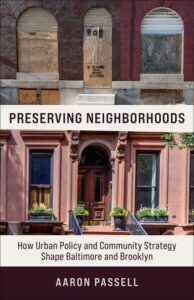 Aaron Passell '94
Preserving Neighborhoods: How Urban Policy and Community Strategy Shape Baltimore and Brooklyn (Columbia University Press, 2021)
While historic preservation is often thought of as preserving the physical past, it can also be used by activists and governments to accelerate or slow change in communities. In Preserving Neighborhoods, Aaron Passell, the associate director of the Urban Studies Program at Barnard College, explores these varied perspectives. Through quantitative data as well as ethnographic interviews, Passell offers a nuanced comparison of the impact and use of historic preservation in Baltimore and central Brooklyn. These two locations, he observes, "represent radically different urban contexts that reveal differences in how preservation efforts can manifest."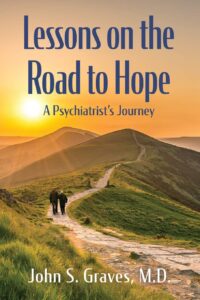 John S. Graves '65
Lessons on the Road to Hope: A Psychiatrist's Journey (Stillwater River Publications, 2020)
A blend of personal and professional memoir, John S. Graves' Lessons on the Road to Hope traces Graves' journey to and within his decades-long career as a psychiatrist. Through candid and unassuming prose, Graves brings readers along on his unique experiences in the field of psychiatry, from his first, disconcerting encounter with chronic schizophrenics at a hospital in upstate New York in the early 1960s to his practice in Denver, from which he retired in 2016. He also explores in detail his own experiences with mental health, specifically depression and bipolar disorder, which allowed him to better empathize with his patients. As Graves himself observes, the book promises plenty of food for thought from multiple perspectives, particularly for mental health practitioners, but also "anyone who is simply curious about what goes on behind the closed doors of the consultation room and how a psychiatrist manages to deal with the inevitable stresses of a busy practice."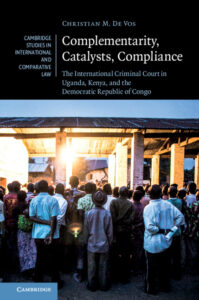 Christian M. De Vos '00
Complementarity, Catalysts, Compliance: The International Criminal Court in Uganda, Kenya, and the Democratic Republic of Congo (Cambridge University Press, 2020)
Complementarity—the foundation principle of the International Criminal Court, that the ICC is complementary to national criminal jurisdictions but does not supersede them unless national legal systems are unable or unwilling to carry out justice—is at the heart of Christian M. De Vos's Complementarity, Catalysts, Compliance. The book is based on ten years of research and offers an interdisciplinary examination of complementarity's effects on three of the ICC's "situation countries" in Africa: Uganda, Kenya, and the Democratic Republic of Congo. Rich with insights into the ICC as well as its sometimes counterintuitive and surprising impacts, the book has been lauded as a valuable contribution to the literature on international justice.