The New Wesleyan Documentary Project: MacLowry '86 and Strain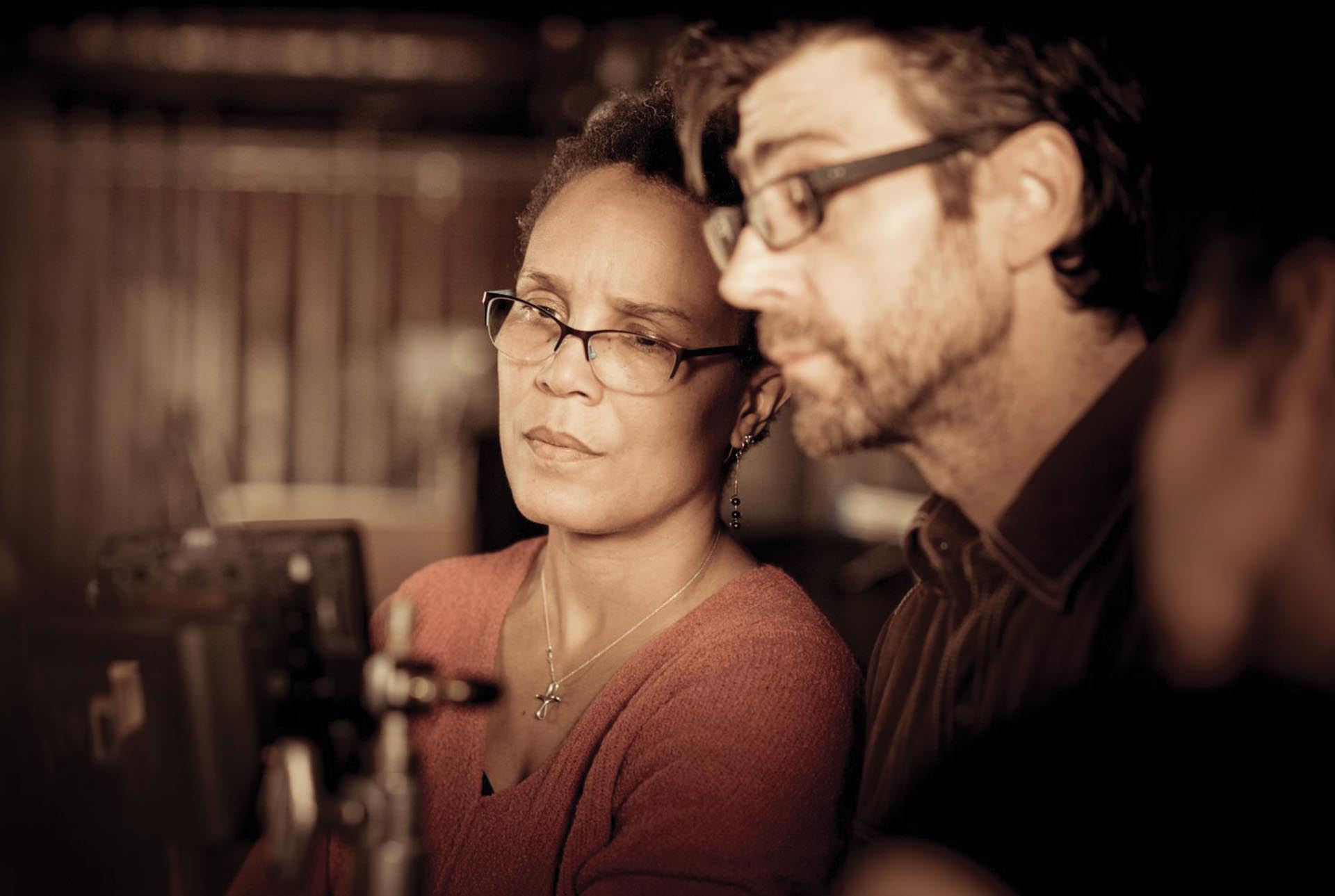 Beginning in the fall of 2019, the College of Film and the Moving Image (CFILM) is launching the Wesleyan Documentary Project. Led by Tracy Heather Strain and Randall MacLowry '86 (the duo behind the Boston-based documentary film company The Film Posse), who will join Wesleyan's faculty as professors of the practice, the Documentary Project is an initiative to teach, support, and produce nonfiction film and video, including courses in documentary creation and studies. MacLowry and Strain will also relocate their production company to Middletown, where they will continue to produce films for PBS and other outlets.
Strain (a two-time Peabody Award winner) and MacLowry (a Peabody Award winner and two-time WGA Award winner) have produced over 20 documentaries. Strain most recently produced, wrote, and directed, and MacLowry produced and edited Sighted Eyes/Feeling Heart (2017), the first feature documentary about African American author and activist Lorraine Hansberry, which received the prestigious John E. O'Connor Film Award from the American Historical Association, an NAACP Image Award for Strain's directing, and a 2018 Peabody Award. MacLowry's recent film The Swamp, a riveting history of the Everglades, aired on PBS's American Experience in January.
"Our world needs creative and diverse documentary storytellers more than ever," Strain said. "We are committed to helping them find their voices."
"The Film Posse has a long history of selecting Wesleyan students as interns," MacLowry said. "We're excited to further integrate students into our professional activities and aim to provide students with real-world professional experience tailored to a liberal arts setting."
The Documentary Project will also institute a "documentary hotline," a mechanism through which graduates can seek advice about writing grants and producing and distributing their work, and will host an annual event centered on fact-based storytelling with new works by leading artists.
"We are thrilled to welcome Tracy and Randy to Wesleyan. They bring the professional excellence and teaching strength to reinvigorate the Film Department's already robust offerings in documentary filmmaking and study," said Charles W. Fries Professor of Film Studies Scott Higgins, director of the College of Film and the Moving Image and curator of the Wesleyan Cinema Archives.
Wesleyan has offered instruction in documentary making and study from the earliest days of the film program. More recently, filmmaker, producer, and author Sadia Shepard '97 has carried the tradition forward, teaching a popular documentary course for first-year students.
Wesleyan boasts an expansive roster of documentarians among its alumni, including: James Longley '94 (Iraq in Fragments); Douglas '86 and Roger Kass '83 (Emptying the Skies); Sebastian Junger '84 (Restrepo); Jem Cohen '84 (Instrument); Roger Weisberg '75, P'05 (Dream On); Jessica Sanders '99 (After Innocence); Lana Wilson '05 and Martha Shane '05 (After Tiller); Sascha Paladino '98 (Throw Down Your Heart); Shannon Sun-Higginson '10 (GTFO); Lynn Levy '05 (The Habitat); Marc Shmuger '80 (We Steal Secrets: The Story of WikiLeaks); and many others.